At the foot of Banon spread lavender fields: No doubt, we are in Haute Provence, between Mont Ventoux and the Lure mountain, just below the eastern edge of the Plateau d'Albion. Banon overlooks a wide valley where takes source Calavon an intermittent river flowing down south through the Gorge Oppedette , then turns to the west and along the mount to the Luberon Durance to Cavaillon.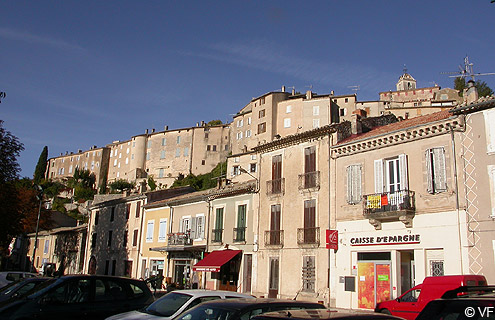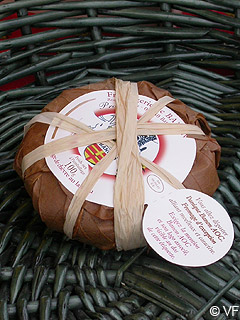 Perched atop a high promontory, Banon keeps the look of a provençal hilltop village. Protected behind its walls, the village has gradually spread to the valley.
Banon is well known by gourmets for its particular cheese, goat cheese AOC, besides it's taste, it is easy to recognize the "Banon" is kept in a chestnut leaf and tied with raffia string.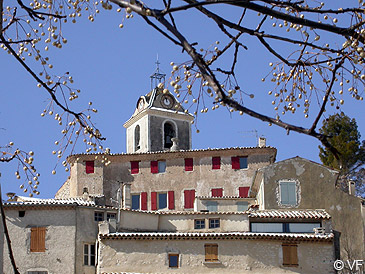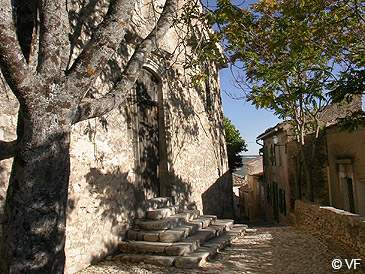 Banon is worth a visit for its famous cheese, and a walk in the old town to the top of the hill will reward you with a beautiful view of the mountain of Lure. We enter in the old Provencal village with a medieval gate from the 14th century. Banon was well fortified in the Middle Ages, some parts of the walls which protected the village are still visible.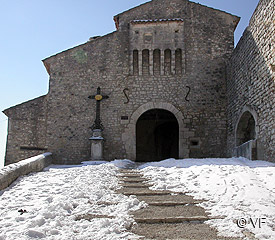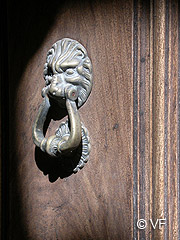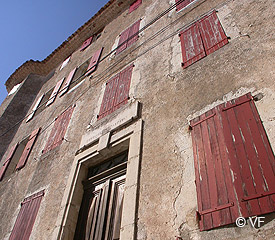 The cobbled streets are lined with old houses, some dating to the 16th century. At the top of the village once stood a castle, destroyed during the Revolution. Next to the church which covers the village, the view is splendid valley Calavon and the Lure mountain. We see isolated on a hill the Romanesque chapel Notre Dame des Anges, which was long a place of pilgrimage.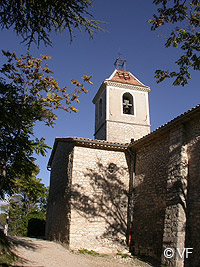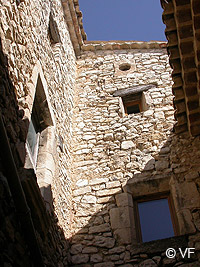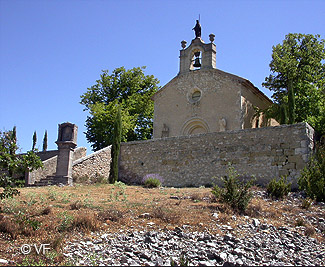 From the top of Banon, the view of the mountains of Lure is superb, even in winter, when the fresh air brings look closer on on top, humped curves and secret crevices of the mountainside.

Information and accommodation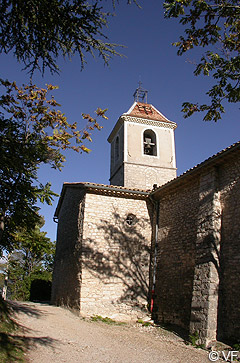 Find a bed and breakfast in Haute Provence on Provence's B&B portal
tourist office web site : www.village-banon.fr
Coming to Banon
GPS coordinates : N 44°02'16'' - E 5° 37'40''
Location : altitude 790 meters, 6 miles from Simiane-la-Rotonde, 8 miles from Ongles, 9 miles from Oppedette, 11 miles from Saint-Etienne-les-Orgues, 14,5 miles from Mane, 15 miles from Forcalquier, 20 miles from Apt