Mane is located on a hill in the plain between the Lure Mountain and the eastern end of the Luberon, a few kilometers west from Forcalquier.
The double walls of the citadel of Mane crown the village at the top of the mound. It dates from the 12th century and is in very good condition. You can get up to the wall by the cobbled streets of the old town, but the monument is not open, it's private property. From the foot of the citadel we contemplate a beautiful landscape to Forcalquier east, Saint-Michel-l'Observatoire to the west and southward the plains to the Luberon..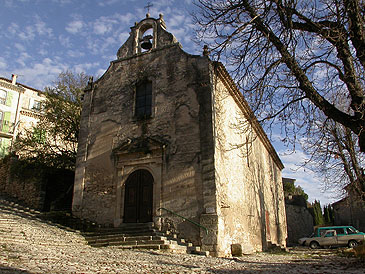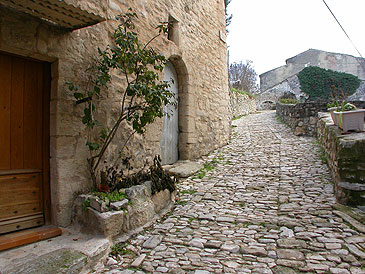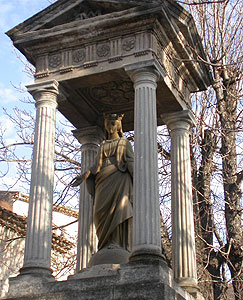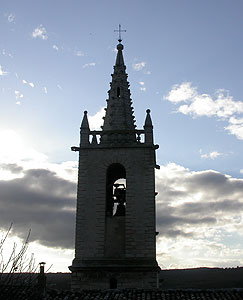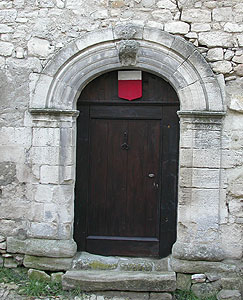 The ancient roman route Via Domitia pass through Mane. A very well preserved Romanesque bridge allows passage on Laye, the river that descends from the mountain of Lure. The Priory of Notre Dame-de-Salagon, a Romanesque 12th century building, houses the "Ethnological Museum of the Haute Provence" created in 1981 and awarded the "Regional ethnopôle". It is surrounded by several ethnobotanical gardens including a medieval garden, a scented garden, an herb garden and village plants. It is a place of knowledge and highly visited culture.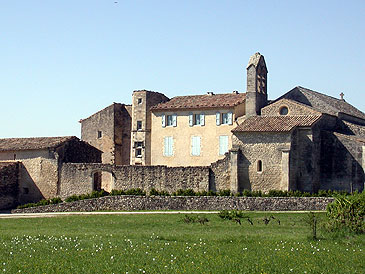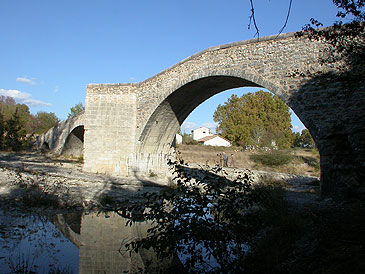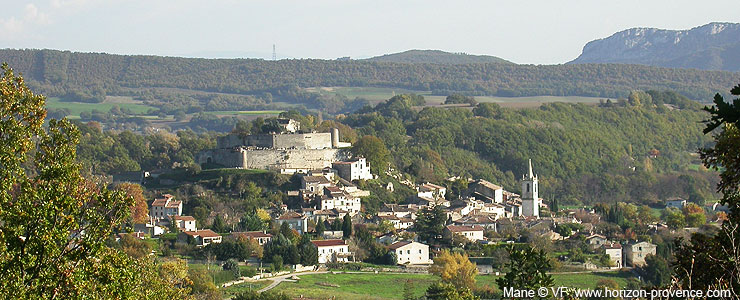 Accommodation and information
selection of bed and breakfast in Haute Provence near Mane and Forcalquier
Internet website of the town of Mane : www.mane-en-provence.com
Coming to Mane
GPS coordinates 43°56'21'' N - 5°46'06 E
Location : 1400 inhabitants, 450 meter above see level , 2 miles from Forcalquier, 4 miles from Dauphin, 5 miles from Ongles, 10 miles from Saint-Etienne-les-Orgues, 12 miles from Manosque, 14 miles from Banon, 23 miles from Apt.