Between the Luberon and Lure Mountain, Dauphin cover a high hill overlooking the plain of Largue, an affluent of the of the Durance coming from Lure. Dauphin is considered by many as one of the most beautiful villages in the Alpes de Haute-Provence, it is listed amongst the "village and town of character."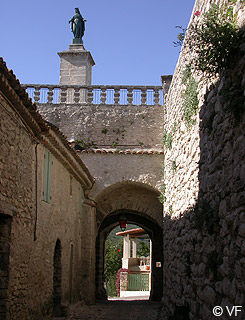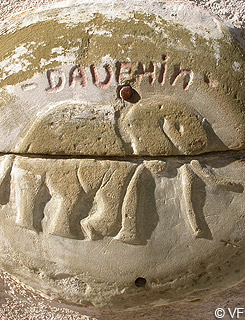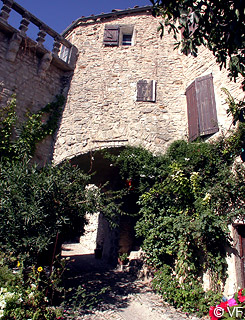 The Via Domitia, main roman communication route between Italy and Spain went through the town of Dauphin. Archaeology has confirmed the presence of numerous Roman villa and craft workshops. The village is created in the Middle Ages when people abandon the plain to a safer height position in the shade of a castle built by the Counts of Provence and defended by ramparts. The name of the village comes from a Roman family name, Delfinus. The coat of arms of the village features an elephant.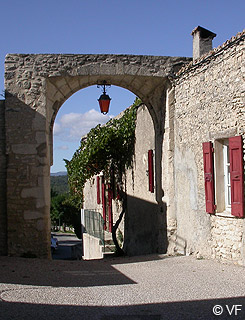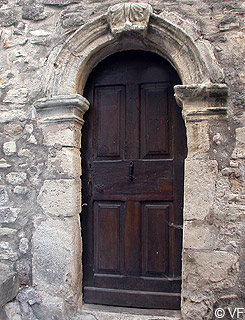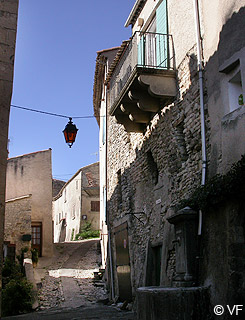 It remains old medieval gates and walls , and the Count's castle tower, topped today by a statue of the Virgin. The cobbled streets winding between stone houses of the 16th and 17th century by walkways and you notice mullioned windows, and wonderful carved door frames. The village church, under the protection of St. Martin was rebuilt in the 16th century, incorporating romanesque elements , it was the chapel of the Castle. Around Christmas church presents one of the oldest nurseries Provence See the crib of Dauphin on Horizon Provence.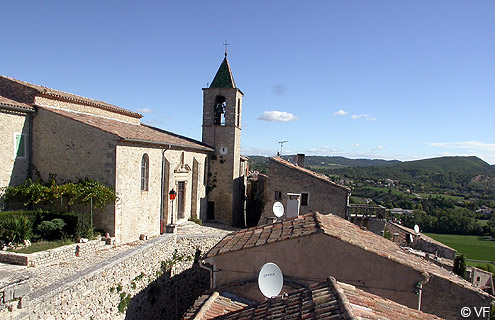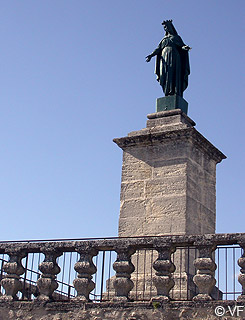 The panorama of the surrounding area is remarkable. North the Montagne de Lure bar marks the horizon and the the boundary of the Mediterranean climate, we see also the village of Mane, St. Michel l'observatoire, and Forcalquier, southward in the wooded Luberon mountain, eastward the close village of Saint-Maime, the twin of Dauphin.

Accommodation in Dauphin and nearby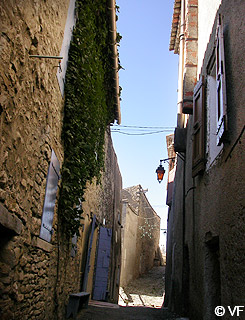 Great selection of guest house near Forcalquier in the portal of bed and breakfast in Provence
official website of the village : dauphin.levillage.free.fr
Coming to Dauphin
GPS coordinates N 43°57'54'' - E 4°47'00''
The municipality of Dauphin in the Luberon Regional Natural Park
Dauphin location : altitude 433 meters, 800 inhabitants, 4 miles from Mane, 11 km from Forcalquier, 12 km from Manosque, 24 km from Banon, 40 km from Apt, 70 km from Aix-en-Provence, 90 km from Avignon