Oppedette is a picturesque village of about sixty people in the Alpes-de-Haute-Provence, in the northern part of the Parc du Luberon : a small and picturesque village in a beautiful landscape, as there are many in the Haute-Provence. However oppedette has the particularity to sit above spectacular gorges carved by the Calavon river, a place known as the Gorges of Oppedette.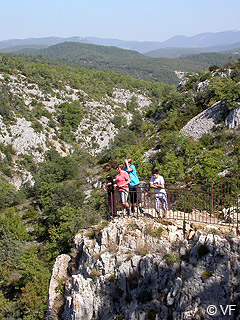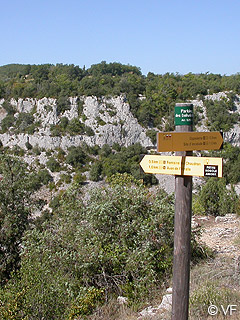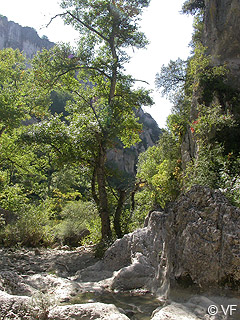 Calavon river is often dry in the summer, and it is possible to follow the footpath above the gorge and into the river bed. The transition to the bottom of the gorge along the river bed has some very narrow passages in some places, only wide for a man, overlooked by cliffs 120 meters high. The walk is open to all but is sporty, it needs to be in good physical condition.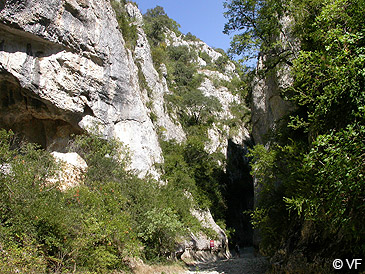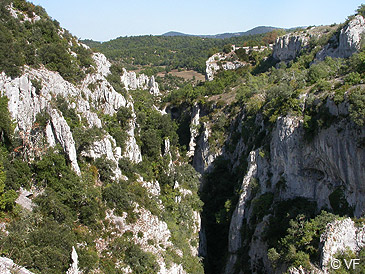 History records that the Protestants celebrated their worship at the bottom of the gorge, and if there are few notable facts about the history of Oppedette village, the human presence in this place is very old : we traces of occupation dating back to the Paleolithic and Neolithic have been founded.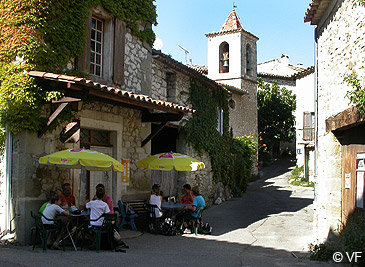 You can drink and dine in the village where a friendly bar offers a pleasant moment of relaxation and well deserved by walkers. The village houses, grouped around the small church of Saint-Didier are impeccably restored, preserving the beauty and poetry of the site..
Accommodation and information
Selection of guest rooms in the Luberon in the Portal of b&b in Provence
Tourist office website : www.hauteprovencepaysdebanon-tourisme.fr
Sights and activities:
Picturesque Village
Gorge or Canyon Oppedette Oppedette

Coming to Oppedette
GPS coordinates N 43°56'04'' - E 5°35'28''
The commune of Oppedette is part of the Luberon Regional Park.
Location : altitude 500 meters, 60 inhabitants, 6 miles from Simiane-la-Rotonde, 9 miles from Banon, 16 miles from Apt, 20 miles from Forcalquier