Simiane-la-Rotonde is a perched village classified as a "village of character" on an advanced promontory of the Albion plateau above a plain planted with lavender fields. It is a magnificent example of a Provençal perched village.
The Rotonde crowns the village, it is the keep of a feudal castle of the Simiane-Agoult family. He forbids access to the village. Its exterior appearance is austere, but its interior ceiling is formed by a superb finely ribbed dome from the late 12th century. The Rotunda can be visited, the history of the castle is presented in a room, as well as the Sainte-Victoire aromatherapy laboratory, with a temporary exhibition. Like in the days of the troubadours, the Rotunda also hosts a festival: the rich musical hours of Simiane-la-Rotonde.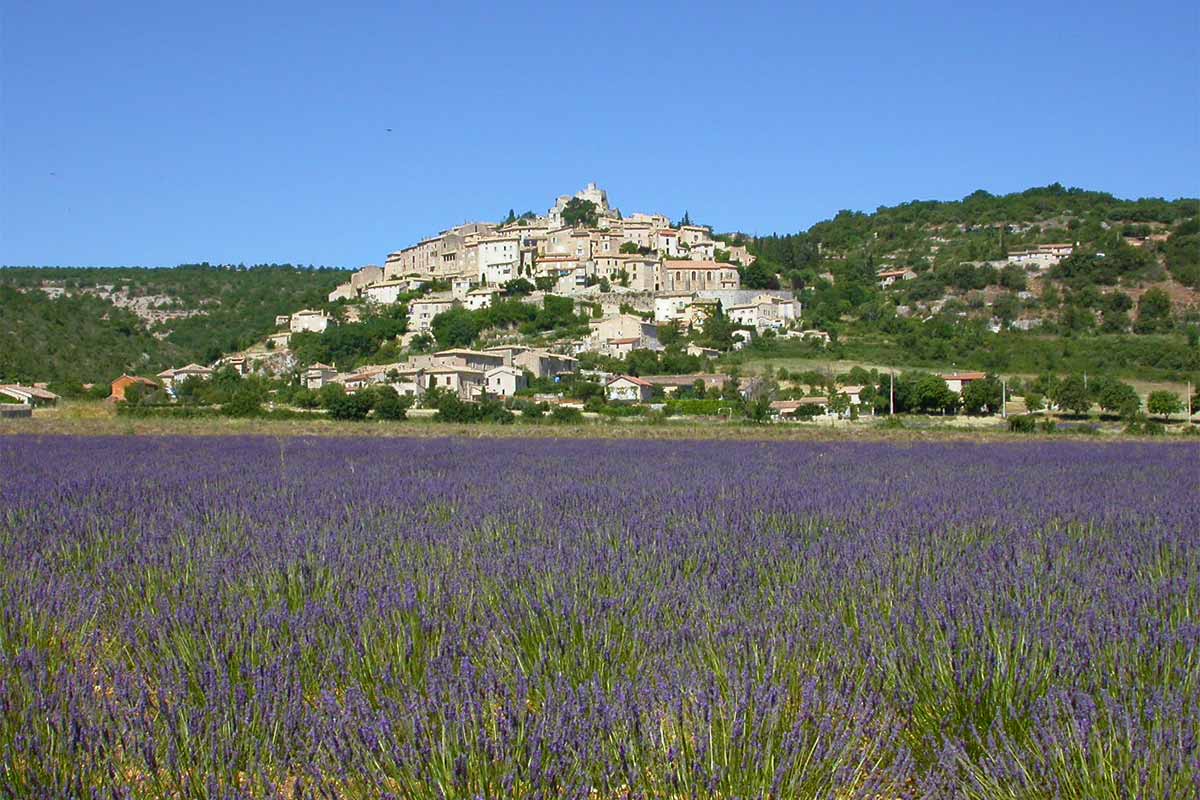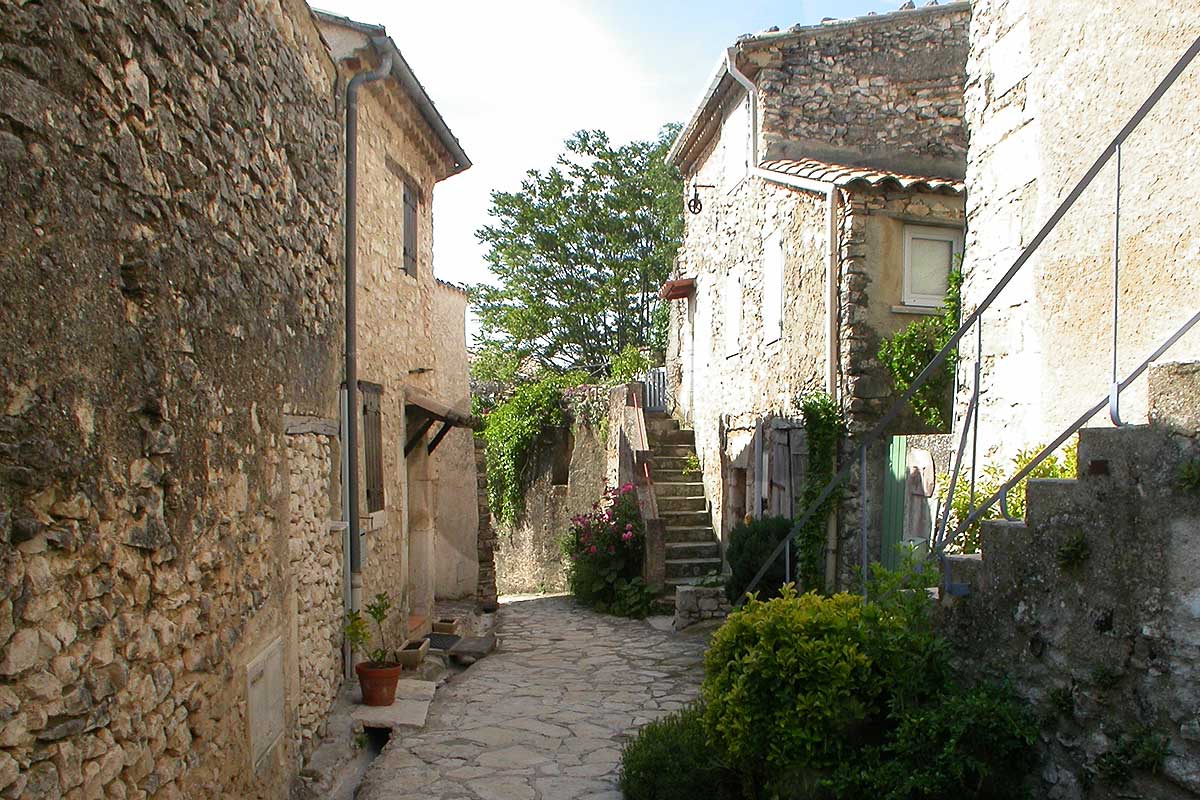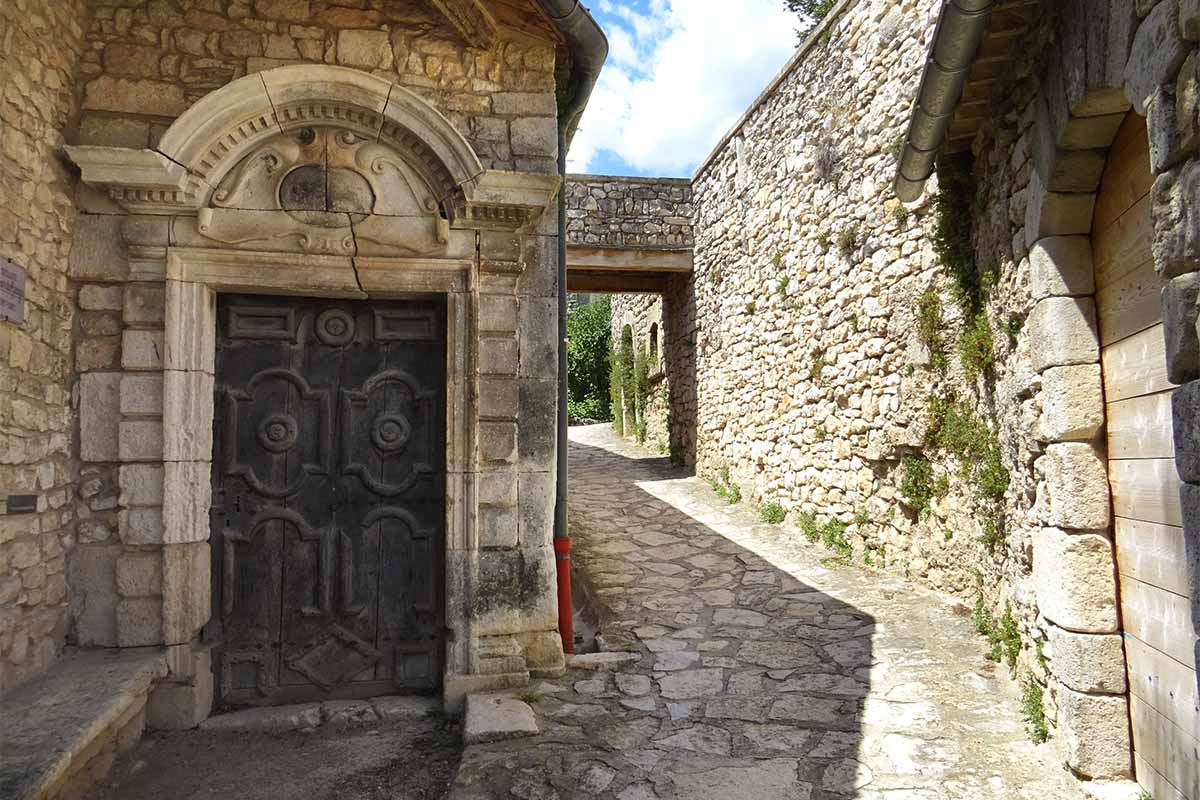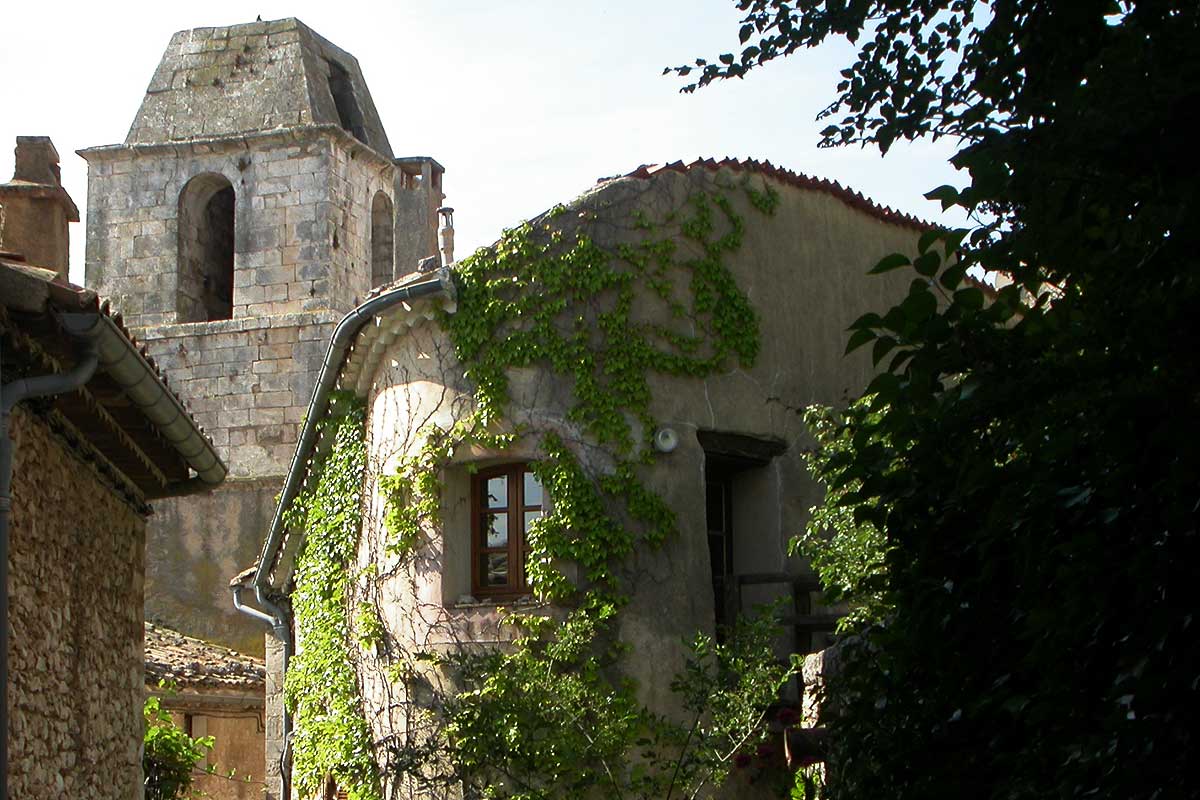 The upper part of the village includes beautiful houses from the 16th to the 18th century. The church of Sainte Victoire dates from the 16th century. Simiane-la-Rotonde experienced a period of prosperity thanks to the activity of Verrerie. Many workshops exported their production throughout Provence. The covered marketplaces, from which one can admire a superb panoramic view of the plain below and the peaks of the Luberon, were immortalized by a famous photographer Henri-Cartier Bresson in 1971.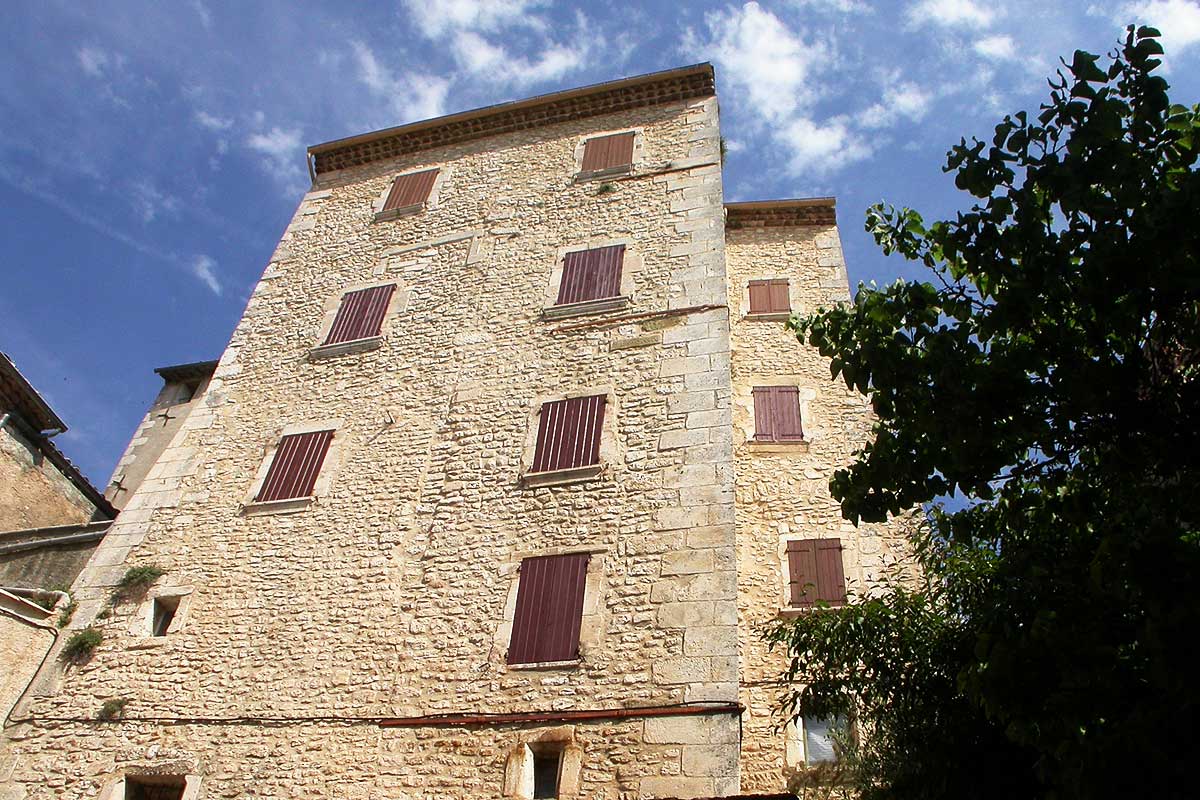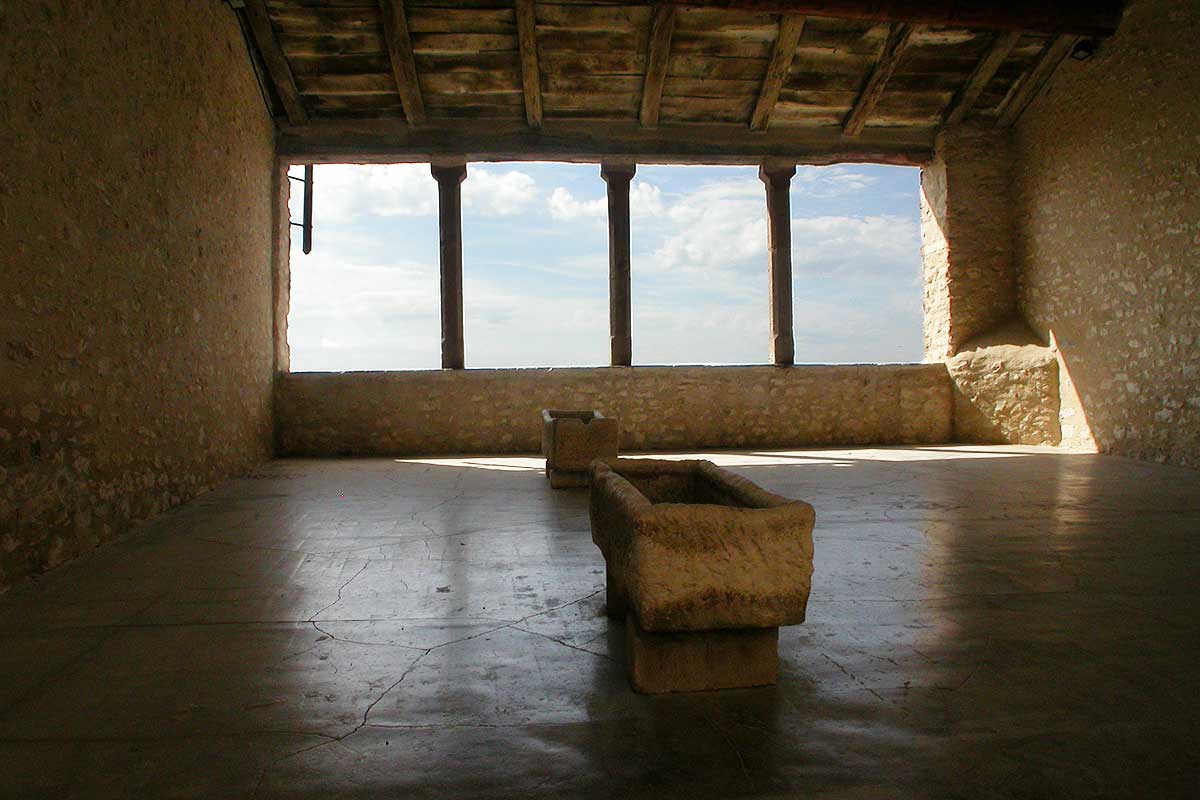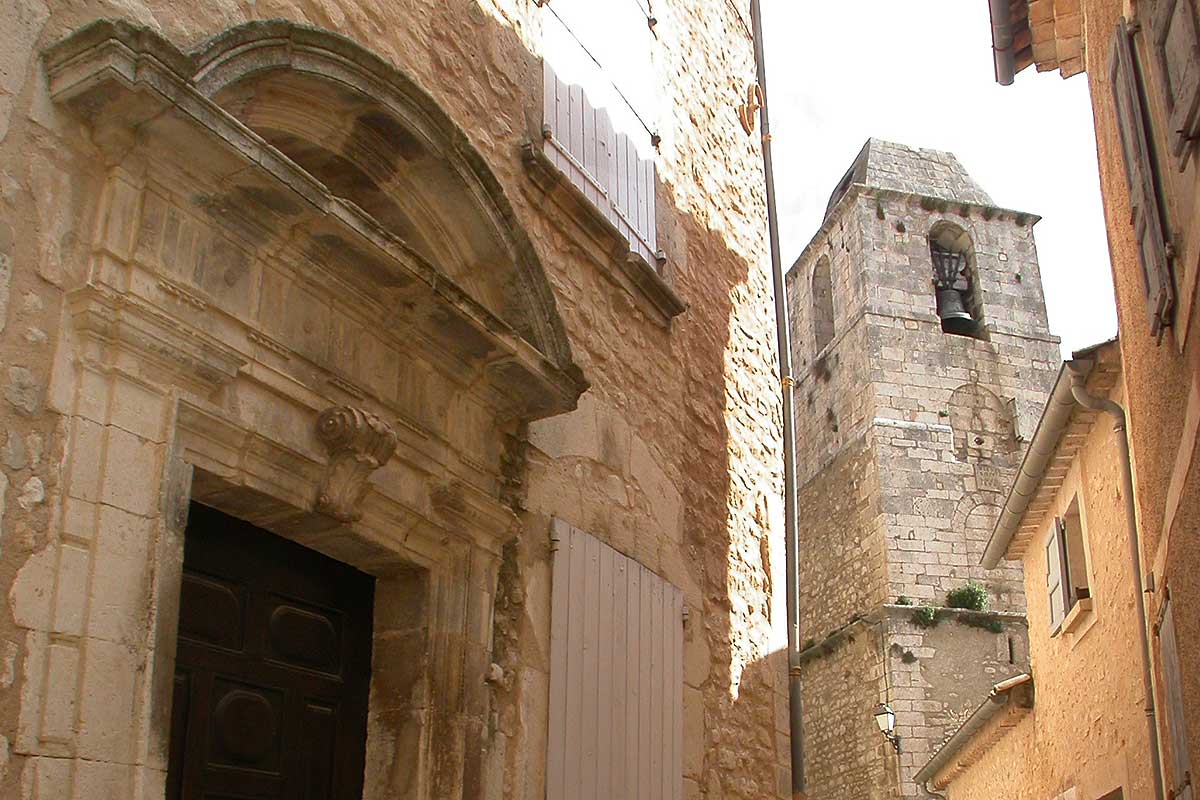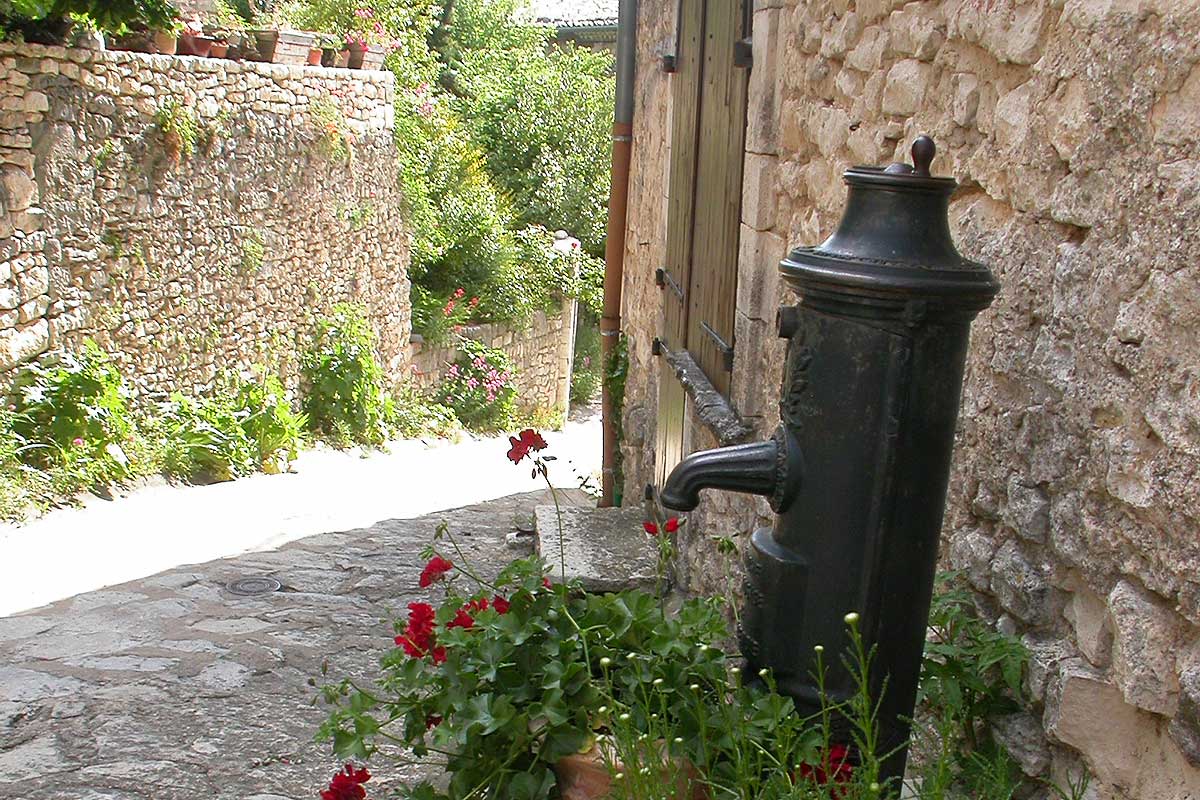 Simiane la Rotonde, like many villages in the region, suffered from the rural exodus. The houses are now being restored with the installation of a new population. Around Simiane are fields of fine lavender that are cultivated between 800 and 1200 meters above sea level.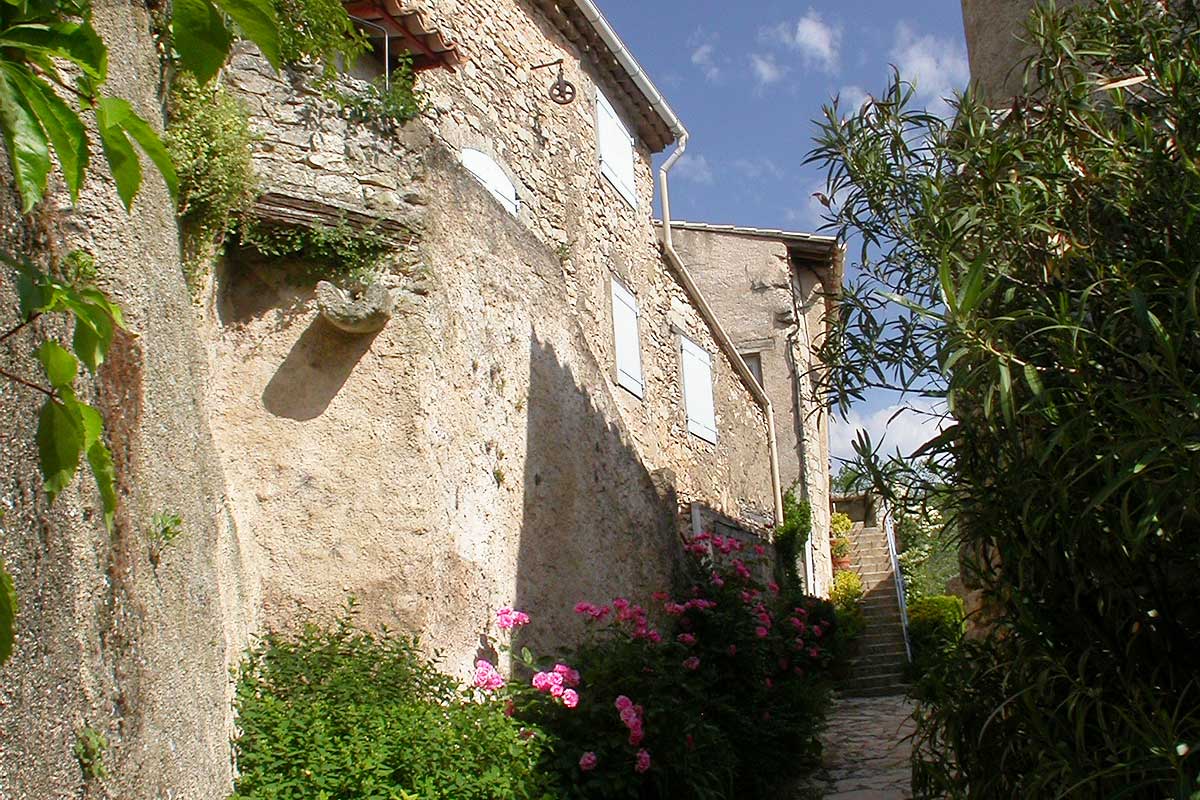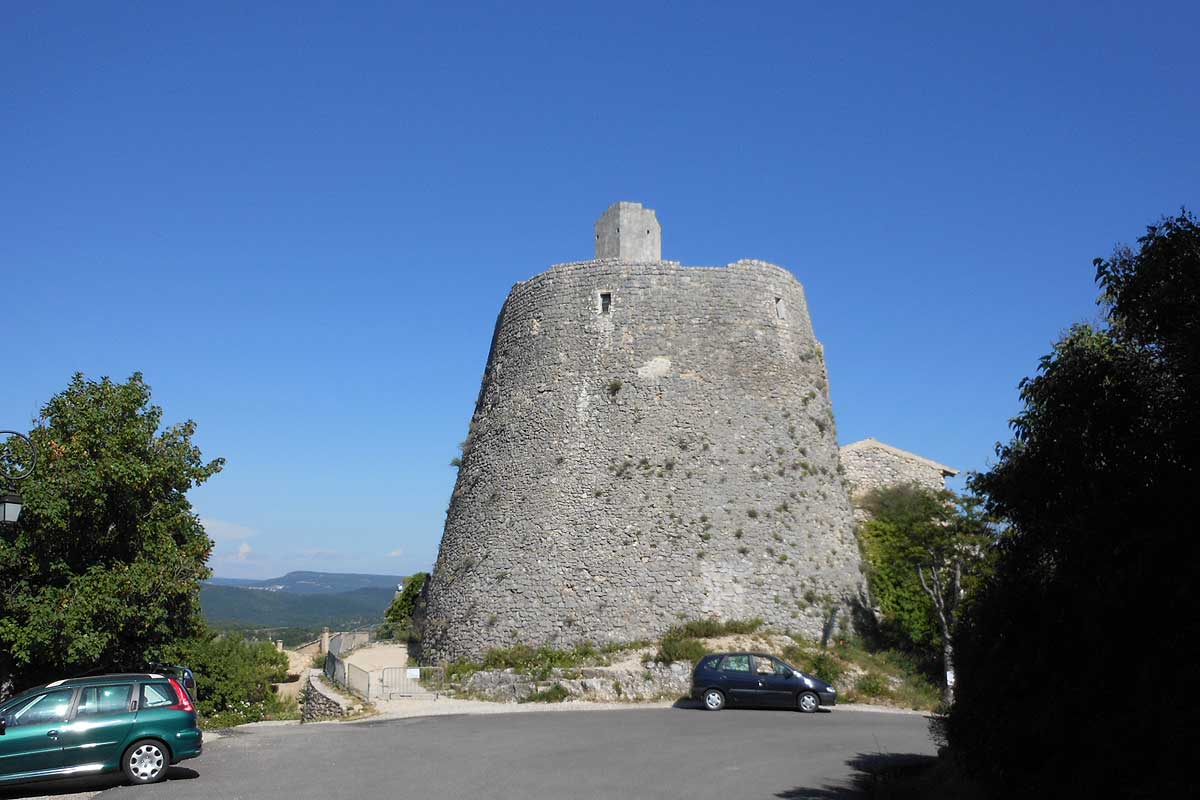 Information and accommodation in Simiane-la-Rotonde
Selection of guest rooms set near Simiane-la-Rotonde on the portal of bed and breakfast in Provence
web of Simiane-la-Rotonde municipality : www.simiane-la-rotonde.fr
Monuments et activités :
Rotunda of the 12th century (to visit)
covered Halles 16th century
Church of Sainte-Victoire from the 16th century
Mansions and houses from the Renaissance to the 18th century
Museum of History, laboratory of aromatherapy

Floral Park at the Abbey of Valsaintes (outside the village)
Romanesque chapel Saint-Veran (outside the village)
International Early Music Festival in August: website
Votive Feast of the Sainte-Victoire the first weekend in May
Fire of Saint John
Medieval Festival the first weekend in July
The area surrounding Simiane is suitable for hiking, cycling and mountain biking
Coming to Simiane-la-Rotonde
The commune of Simiane-la-Rotonde is located in the department of Alpes de Haute Provence (04)
GPS coordinates : N 43°58'52'' - E 5°33'45''
location : altitude 650 meters above see level, 580 inhabitants, 10 km from Banon, 10 km from Oppedette, 21 km from Sault, 23 km from Apt, 33 km from Forcalquier,