The Mont Ventoux, nicknamed « Geant of the Provence », is a famous mountain which surmount the Provence from its 1912 meters high.
The Mont Ventoux is the first great summit of the south-western Alps. It stands isolated, massive and dark, crowned by a desert of stone, a white immaculate top.
From the top, we can admire a fantastic panorama : by clear weather, it is possible to see the mediterranean see at south, and the Mont Blanc at north.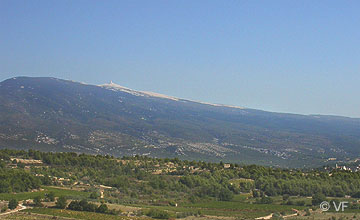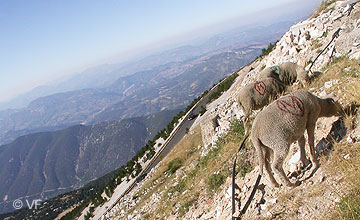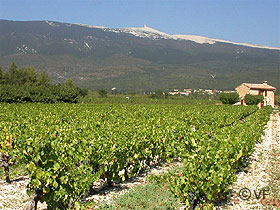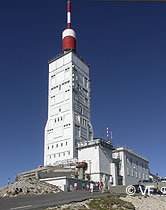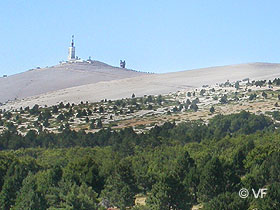 The Unesco is listed as « Biosphere Reserve » since 1990 by UNESCO. The extreme climatic conditions of its summit are the refuge of very rare vegetal species at those southern latitudes, survivors of the last ice age. The Mistral wind blows here often and very strong. The record of France has been recorded : 320 km/hour at the top.
Cycling made the Mont Ventoux's legend, it is a mythical stage of the Tour de France.
In the Mont Ventoux region vines are cultivated since roman times. The label "Côtes du Ventoux" was created in 1973.
Accommodation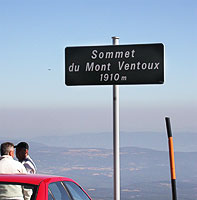 Selection of B&B around the Mont Ventoux
Coming to the Mont Ventoux
GPS coordinates 44°10'24'' N - 5°16'43'' E
Location : 1912 meters above sea level, 13 miles from Bédoin, 13 miles from Malaucène, 15 miles from Sault, 34 km de Carpentras, 35 miles from Orange, 36 miles from Avignon
[an error occurred while processing this directive]