Malaucène is a Provencal village located north of Vaucluse, at the foot of Mont Ventoux, he opened one of the three roads leading to the summit of the famous mountain (with Bédoin and Sault). It is a pleasant village, led by the market. Its appearance is less spectacular than the hilltop villages, Malaucène is located on the side of a hill, it has significant heritage and offers all the charm of Provencal villages.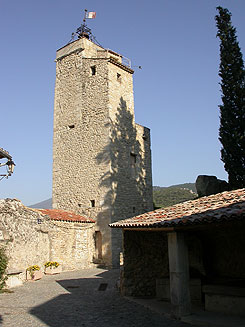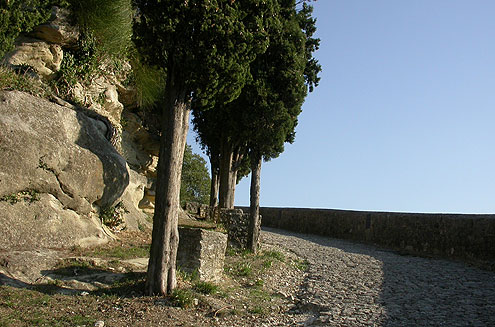 The streets of the old village is wrapped around a high rock where once the castle was built. The building is completely gone, abandoned, it was dismantled stone by stone in the 18th century. Three crosses are erected atop the hill, which can be reached via the access ramp of the Calvaire. The view from the summit is worth the effort of the climb: The belfry topped by a bell emerges over the red tile roofs of Malaucène. The beautiful view extends over the valley, the mountains of the Baronnies and the Mont Ventoux.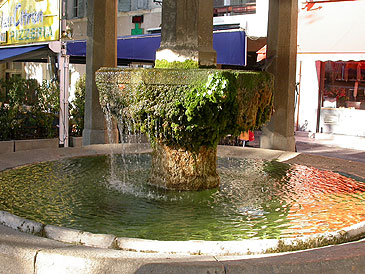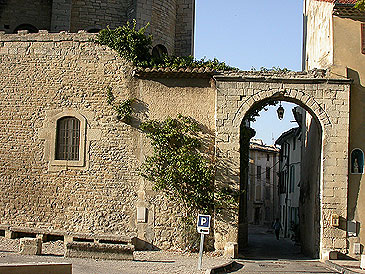 Of the ramparts remains only boulevards shaded by plane trees and three medieval gates, the Duron gate, Soubeyrans gate and Chaberlin gate. Malaucène's church dedicated to both St. Michael and St. Paul is a massive building, mid-romanesque, mid-gothic. Built by the early popes of Avignon, he was part of the fortifications of the city.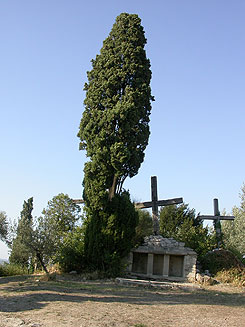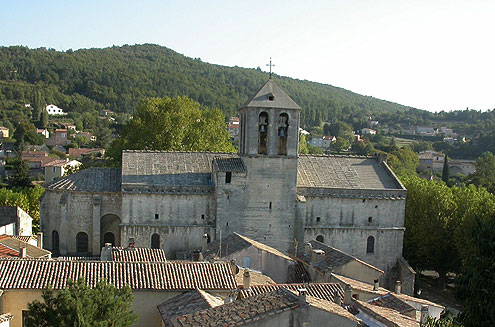 The Chapel of Notre-Dame du Groseau lies below the road on the Mont-Ventoux, a few hundred meters after the village. This beautiful chapel, somewhat discreet, is the remnant of a large monastery, residence of Pope Clement V for five years (1309-13014), who built a little palace now disappeared.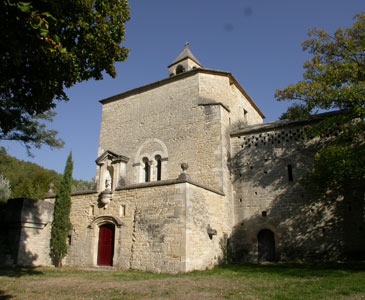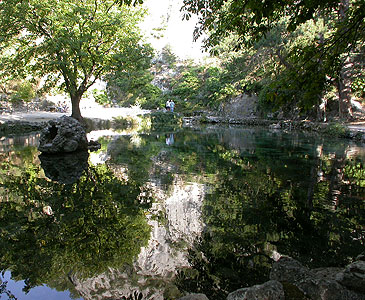 Little further up the road, lays the source of Groseau, a resurgence: it spang at the foot of the cliff. In Roman times, water was supplied to Vaison-la-Romaine by anaqueduct, a dozen kilometers long. Many Roman remains have been found in the soil in the surroundings and other oldest prehistoric evidence yet prove human presence since the dawn of time.
Accommodation
Selection of guest houses around the Mont Ventoux on the portal of the Provence's B&B
Coming to Malaucène
GPS coordinates N 44°10'30'' - E 5°07'59''
Location : altitude 365 metres, 2600 inhabitants, 6 miles from Vaison-la-Romaine, 8 miles from Bédoin, 10 miles from Beaumes de Venise , 12 miles from Carpentras, 15 miles from Buis-les-Baronnies , 15 miles from Mont-Ventoux summit