Beaumes-de-Venise is a village in the Vaucluse, at the foot of "Dentelles de Montmirail" ranges, west of Mont Ventoux. The name "Beaumes' comes from Provencal word "Balma" meaning caves. There are excavations in the cliff above the village, occupied by humans since the Neolithic. Venise does not refer to the city of the Doges, it is rather a corruption of "Venaissin", the historical name of the region.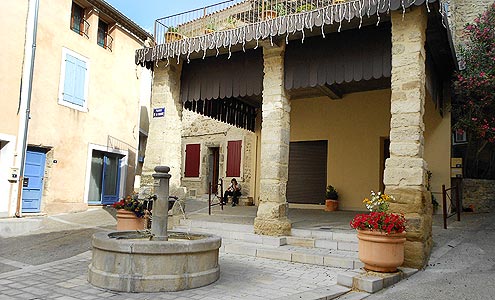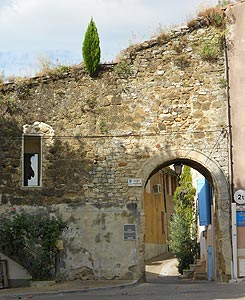 The old houses of the old village are tightening on the south side of a rocky outcrop, sunny and sheltered from the mistral. They are cramped, sheltered by ramparts which some vestiges and narrow gates remain. In the middle ages a castle stood above the village, it is ruined today, it remains a part of wall, which is privately owned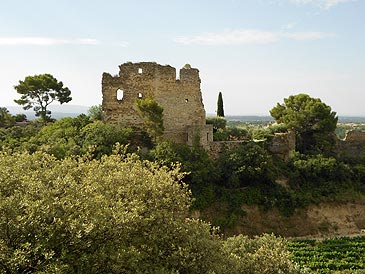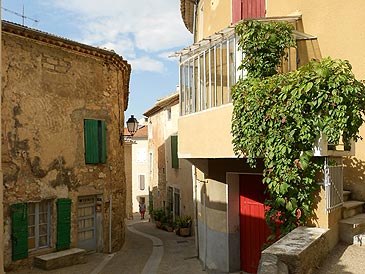 About 2 km away from the village, the beautiful chapel Notre Dame d'Aubune is built at the foot of the Dentelles, it dominates the vineyards. This chapel is a jewel of Romanesque art of Provence, it was built in the 11th century on the site of a much older Christian building, the 4th or 5th century. Its square tower was added in the 12th century, the windows are decorated with fluted pilasters inspired by ancient colonnades.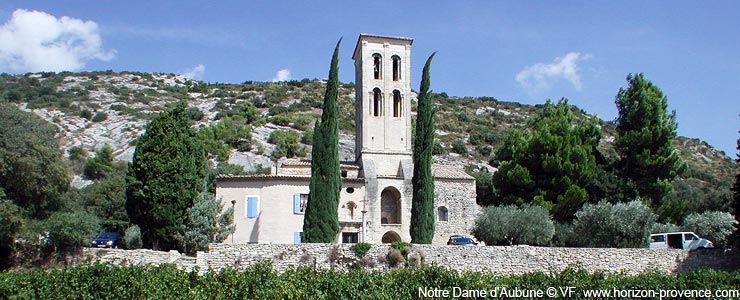 The culture of the vine is the main activity of Beaumes-de-Venise. The vine rows are aligned on the sides of Dentelles de Montmirail and the plain below, relatively protected from the mistral by the mountain and enjoying a sunshine. Is produced in Beaumes-de-Venise an excellent red wine "Côtes du Rhône Village" (the land of Beaumes-de-Venise is contiguous to that near Gigondas and Vacqueyras). But the local specialty is the famous wine "Muscat de Beaumes-de-Venise" a sweet wine produced with fine and delicate muscatel grapes in small grain. The origin of this wine dates back to the Middle Ages, but its production was almost gone, he was brought back into production in the 18th century.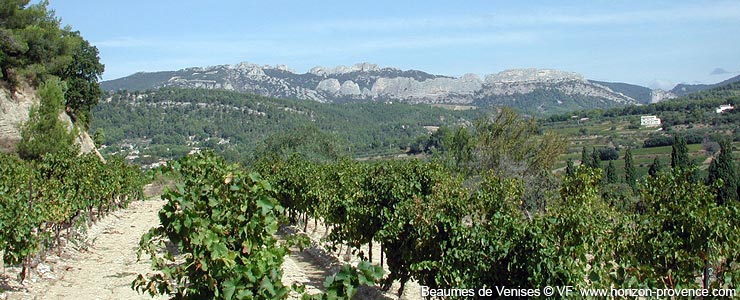 Accommodation
• Selection of guest houses on the site of bed and breakfast in Provence
Coming to Beaumes-de-Venise
GPS coordinates N 44°07'25'' - E 5°01'52''
location : altitude 100 metres above see level , 2300 inhabitants, 3 miles from Vacqueyras, 5 miles from La Roque Alric, 6 miles from le Barroux, 6 miles from Carpentras, 7 miles from Gigondas, 10 miles from Séguret, 10 miles from Bédoin, 16 miles from Orange, 17 miles from Vaison-la-Romaine, 20 miles from Avignon