Séguret is close to Vaison-la-Romaine, in this part of the northern Vaucluse called "Provence of the Popes." The village lies on a hillside dome-shaped, wooded and steep summit. At the top emerges the ruins of an ancient castle. We are at the foot of the Dentelles de Montmirail ranges, first hills of the Alps rising above the plain of the Rhone Valley.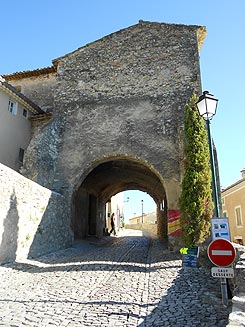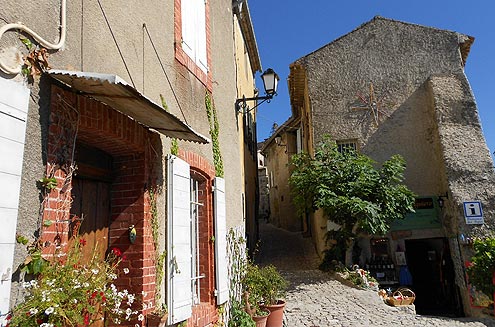 Séguret is on the the official and very selective list of the most beautiful villages of France. Visit the village makes understand why. You have to park your car in one of the parking at the entrance to the old village for a visit can only be done on foot. The entrance is on the north by Reynier gate of the 12th century.
Cobblestone streets run through the village, where the belfry of the 17th century emerges: a square tower topped by a wrought iron campanile at the foot of which find the beautiful Fountain of Mascarons and wash-house. Instead form a very photogenic together. At the southern end of the village is the church St. Denis of Romanesque origin.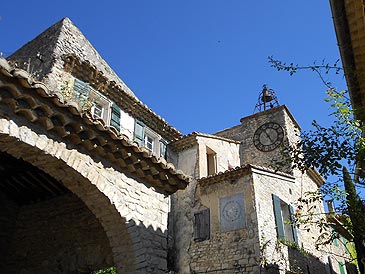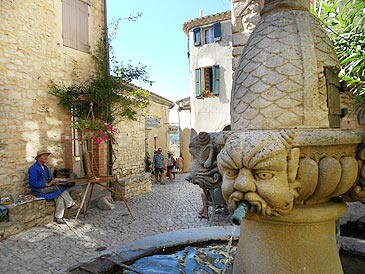 The medieval castle crowning the hill there are only ruins. It is reached by climbing a rocky path among the pines. The view on the Laces of Montmirail and Valley covered Rhône vineyards is superb.
The name comes from the Provençal word Séguret "Segur" meaning security. Despite the protection afforded by the walls and the castle, the town was taken by the Protestants in 1563 , and 130 people where killed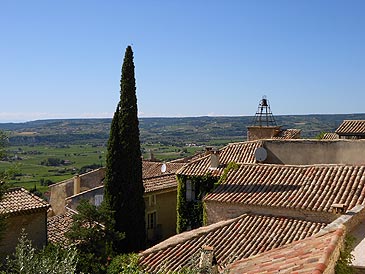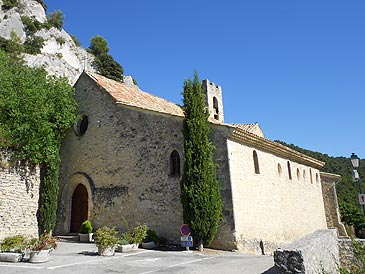 Christmas celebrations in Séguret are well known in the region, people interpret a pastoral living Nativity on Christmas Eve. The village itself is a nursery decor. The culture of the vine is the main economic activity., Séguret has its own appellation "Cotes du Rhone Village", the wineyards adjoins that of Gigondas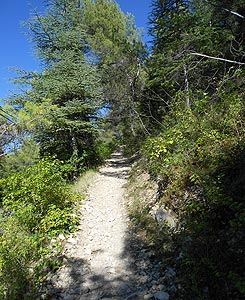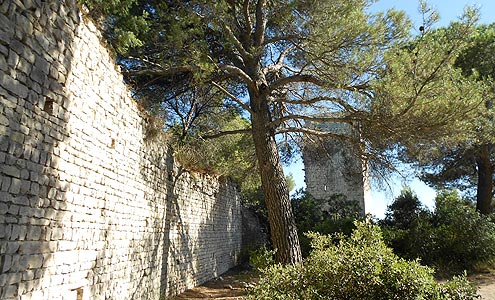 Accommodation and information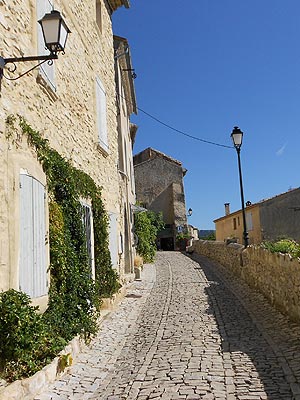 Selection of guest houses on the portal of bed and breakfast in Provence

Le Vieux Figuier
Charming guest house in Séguret with a superb swimming-pool.
Coming to Séguret
GPS coordinates N 44°07'25'' - E 5°01'52''
Location : altitude 250 metres above see level, 870 inhabitants, 4 miles from Gigondas, 6 miles from Vacqueyras, 7 miles from Vaison-la-Romaine, 10 miles from Beaumes de Venise, 14 miles from Orange, 27 miles from Avignon