On the foothills of Mont Ventoux, the village of Bedoin is located on a hill whose height seems very humble at the foot of the "Giant of Provence" whose imposing mass fills the horizon.
Bedoin is the starting point for any rider who wants to compete at the legendary Mont Ventoux. Thousands of cyclists each year, coming from France, Belgium, Netheland, even from Australia or New Zealand.
Climb the Mont Ventoux from Bédoin however, is not restricted to cyclists, it can be done on foot by hiking trails. A race car side is also held annually.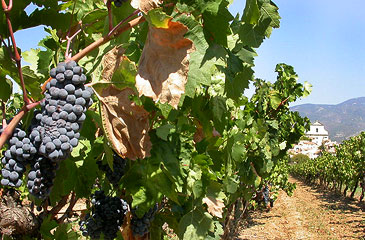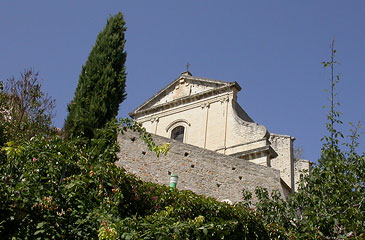 The landscape around is dominated by the culture of the vine and cherry. Bedoin an important center for the production of an AOC wine "Côtes du Ventoux" a sunny southern wine character, a genuine wine from the south, to be tasted in the cooperative and in many local winemakers.
Bedoin is a colorful and lively town well worth a visit. The village streets are dotted with fountains. This is the opportunity to get to the church of Jesuit style built on top of the village, dating from the 17th century. From there, the view of Mont Ventoux is simply beautiful.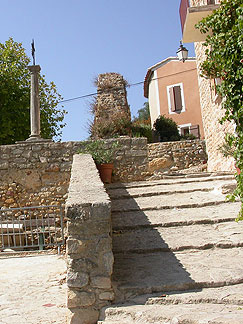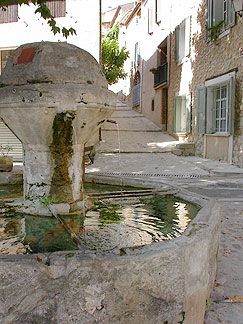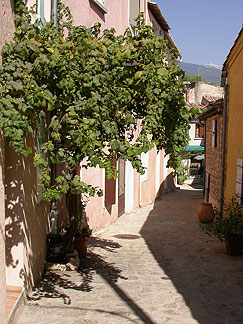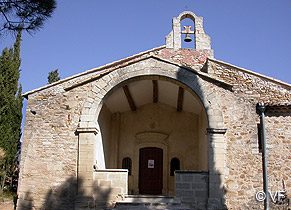 The Chapel of Our Lady of Moustier is a few hundred meters east of the village on a promontory. It is a Romanesque building from the 12th century, untouched by looting during the Revolution. This was not the case of the village itself, burned by order of the "Comité de Salut Public", who also executed 63 of its inhabitants.
Accommodation in Bedoin and around :
•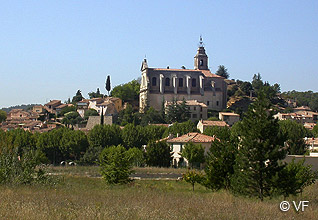 Large choice of bed and breakfast around the Mont Ventoux sur le portail des chambres d'hôtes de Provence
• Wesite of Bedoin tourist office : www.bedoin.org

Coming to Bedoin
GPS coordinates N 44°07'00'' - E 5°10'18''
Bedoin location : altitude 250 metres, 3200 inhabitants, 12 km from Malaucène, 15 km from Carpentras, 21 km from Mont Ventoux summit, 37 km from Orange, 40 km from Avignon