Goult is located on a hill at the Calavon valley, the village is built around a medieval wall and a castle. Goult is much discreet than the neighboring spectacular perched villages. The hill on which the village is located is large and fairly flat summit: no steep slopes on which etale the village, offering the best possible light at the sight of travelers passing along the ancient Via Domitia below in valley Calavon, the main communication route between Italy and Spain during antiquity and the Middle Ages. Goult not only shows itself since the road that climbs to the neighboring village of Lacoste on the other side of the valley.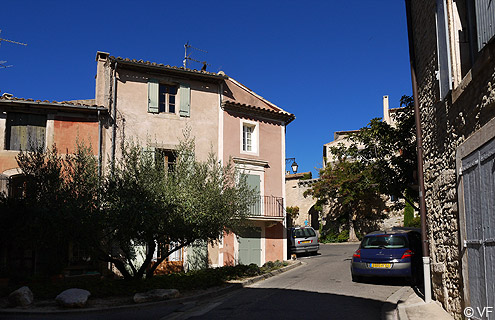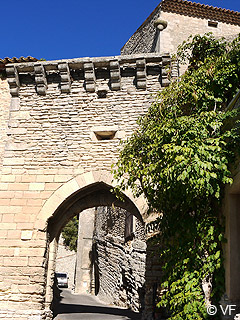 The name originates from Goult its first lords, family Agoult, one of the most powerful family in the Middle Ages in Provence. To visit the oldest and most picturesque part of the village you have to cross the new part and move to the front of the church. We stopped soon to a medieval gate, the "south gate", behind which stands the castle, built on a bedrock salient. There is not much left of the medieval castle, the owners have turned to the 18th century in a residential home. The beautiful houses with stone facades of Goult have been bought mostly by rich foreigner sensitive to the beauty of this corner of Provence and at its discretion. They are beautifully restored and form a beautiful setting.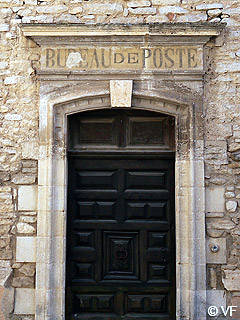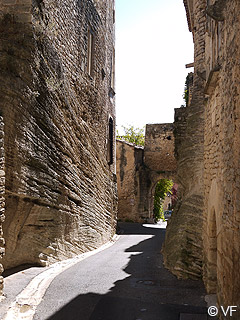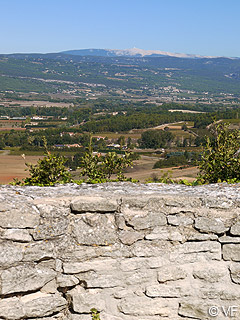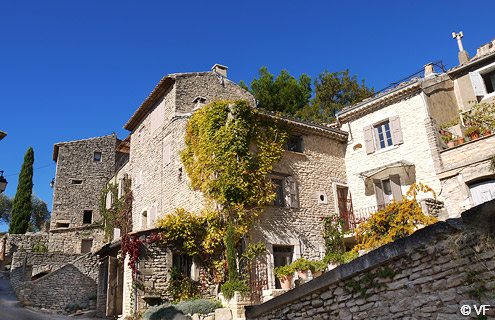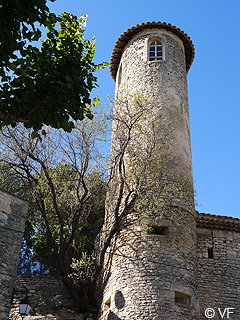 We reached the end of the village on the highest part exposed to winds and a platform on which stands the Jerusalem Mill, the view of the plain Calavon is splendid.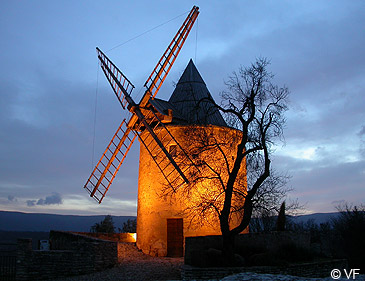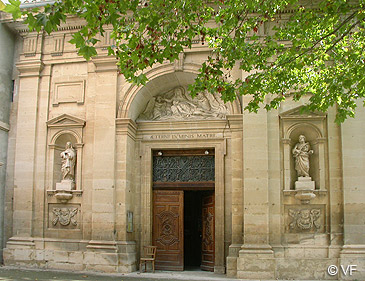 The hamlet of Notre-Dame des Lumières is located in the valley at the foot of the hill of Goult, along the main road between Apt and Avignon (RD 900). It was in the 17th century and 19th century a large pilgrimage in Provence. Following miracle that took place in 1661, people built a church. The site soon attracted many pilgrims and many miracles recorded by the Church occurred, evidenced by the ex-votos in the church. Nowadays the pilgrimage has lost its popularity. An annual procession takes place on August 15.
Accommodation and informations
Selection of bed and breakfast near Goult on thepotal of b&b in Provence
Goult's official website www.goult.fr
Sights and activities:
Picturesque Village
San Sebastian Church
Ramparts
Medieval Gates
Castle (private)
Notre-Dame des Lumières
Romanesque chapel Saint-Veran (outside the village)
Conservatory cultivation terraces.
Weekly market on Monday afternoon
Coming to Goult
GPS coordinates N 43°51'49'' - E 5°14'32''
The town of Goult is part of the Regional Park of Luberon
Location : altitude 325 metres, 1200 inhabitants, 4 miles from Lacoste, 5 miles from Roussillon, 5 miles from Ménerbes, 8 miles from Gordes, 11 miles from Apt, 24 miles from Avignon