Caseneuve is a typical village in the Luberon, perched atop a ridge, which has kept its medieval appearance. The build is compact, gathered on itself, and stone houses seem entangled around the castle.
Less known than the famous villages of the Luberon like Bonnieux, Gordes and Roussillon, Caseneuve has the advantage of its authenticity, and visitors can enjoy some treasures of Heritage, as the imposing oratory, the largest in Provence, built outside the village in 1830.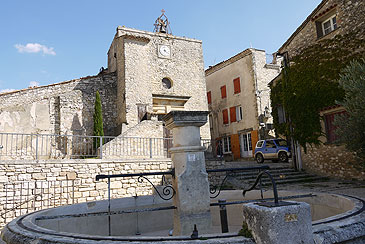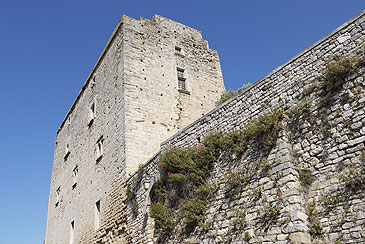 The facade pierced with mullioned windows and dungeon of the castle emerges above the houses, it dates from the 12th century and was founded by the lords of Agoult-Simiane, a famous Provencal family lord of Caseneuve since the 10th century at least. The castle is private and not open to visitors.
The history of the village has no remarkable event, fortunately for his habitants. Caseneuve escaped the abuses of religious wars that ravaged the region, only the last plague of 1720-21 resulted in casualties among the population.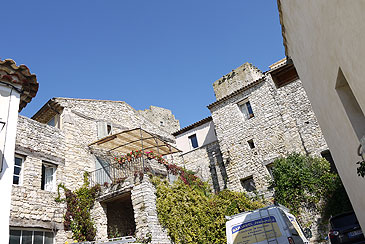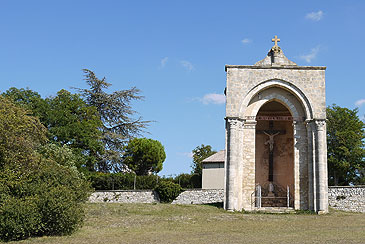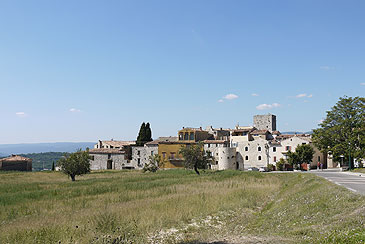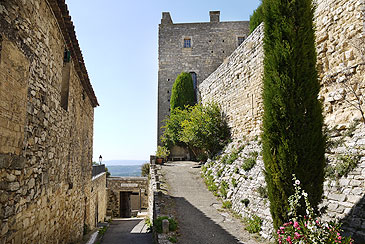 The Location of Caseneuve, atop a ridge allows a wonderful view both south to the mountains of Grand Luberon and its top the Mourre Negre, north to the Vaucluse mountains, while to the west the view reach Gordes.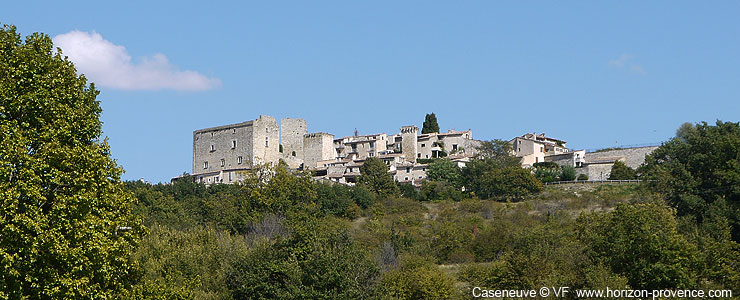 Accommodation and practical information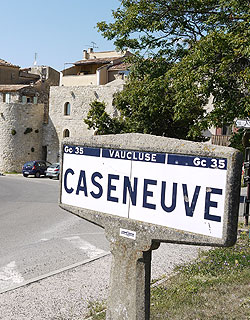 Bed and breakfast in the Luberon near Caseneuve on the portal of Provence's guest houses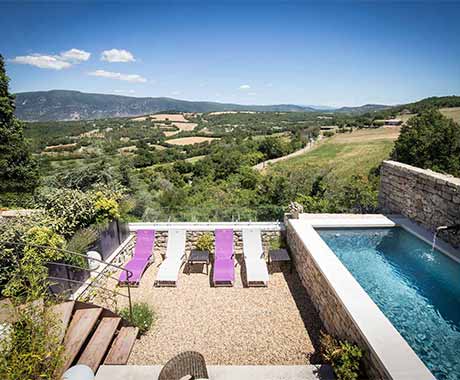 Bastide de Caseneuve
charming guest house and gourmet dinner in Caseneuve
Website of the village: www.caseneuve.fr
Wine estates in Caseneuve
Domaine Allois : domaine-allois.com. Bio wines, wines AOP Ventoux, Vin de Pays du Vaucluse
Coming to Caseneuve
GPS coordinates 43°53'16'' N - 5°29'04'' E
Location : 555 meters above sea level, 475 inhabitants, 6 miles from Apt, 6 miles from Saignon, 9 miles from Simiane-la-Rotonde, 12 miles from Roussillon, 15 miles from Bonnieux, 18 miles from Gordes, 22 miles from Forcalquier.