Montbrun les Bains is a village in the northern Provence (Drôme Provençale), perched above the Toulourenc valley, a river that runs along the foot of the northern slopes of the Mont Ventoux. Houses with high walls (up to six floors for some of them), supported by buttresses tight on the steep hillside. They give a great and unique character to the village profile. Montbrun-les-Bains is ranked amongst the most beautiful villages in France.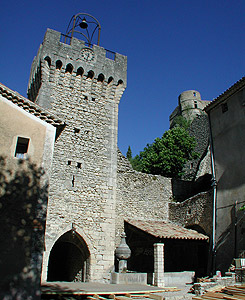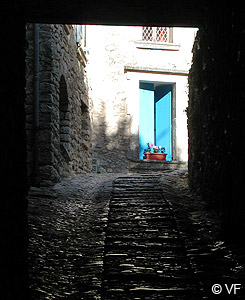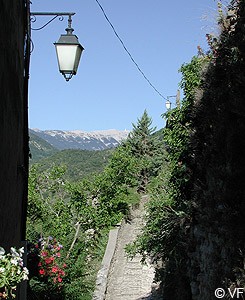 The entrance to the old town is a medieval gate surmounted by a belfry. The village owns a source that never dries up, there are 14 fountains, a very valuable overt signs of prosperity in the Middle Ages to the Industrial Revolution. The cobbled streets of the village rise to the top, crowned by the imposing ruins of a castle. This castle was built in the Renaissance by Charles Dupuy-Montbrun. This Lord has left in the region of bloody memories. He is the descendant of an old noble family, traditionally warriors in the service of the king of France. Charles fight for the King of France, and he converted to Protestantism. He led a small army of which he is the dreaded captain, often cruel to the vanquished. He stands up for years the troops sent against him, comes in many cities and towns of the Vaucluse, the Baronnies and Dauphiné. Eventually arrested, he is beheaded in 1575 in Grenoble.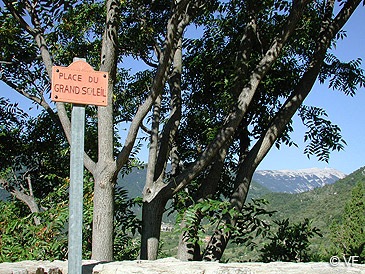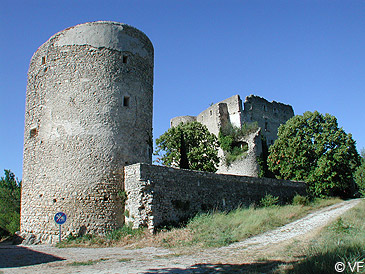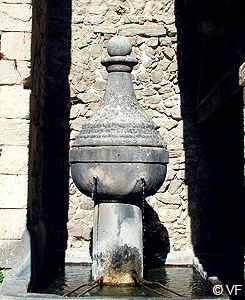 The existence of the village dates back to Roman times. The Romans already knew the particular sources of sulphurous water treating rheumatism and respiratory diseases, helped by a dry and sunny climate. Thermalism has began in the 19th century until 1914 and then declined. The thermal activity resumed in 1987 and enjoys a growing success, a new facility was built in 2006.
Between Baronnies region, the Plateau d'Albion and the Mont Ventoux, Montbrun-les-Bains offers a wide range of activities "nature": hiking, cycling and mountain biking can discover a region unique landscapes and exceptional terroir. In June blooming lavender fields and lime, and subtle scents perfume the atmosphere.
Accommodation and information
Selection of bed and breakfast in Drôme provençale on the portal of guest houses in Provence
Tourit office website : www.baronnies-tourisme.com
Sights and activities :
The old village
The Baths of Montbrun
Lavender festival in Ferrassières the first Sunday of July

Coming to Montbrun-les-bains
GPS coordinates N 44°10'30'' - E 5°26'36''
The town of Montbrun-les-Bains is located in the Drôme department, between the departments of Vaucluse and Alpes de Haute Provence.
Location : altitude 630 meters, 440 inhabitants, 7 miles from Sault, 9 miles from Sederon, 16 miles from Buis-les-Baronnies, 22 miles from Vaison-la-Romaine