Aramon is a town along the Rhone, about ten kilometers south of Avignon on the right bank of the river in the department of Gard. Aramon was once a busy commercial port on the Rhone. A navigable branch of the river reached the foot of the village, the boatmen were busy, the boats were loaded with local products for delivery to Lyon.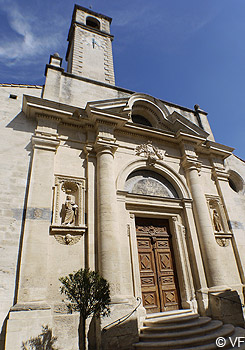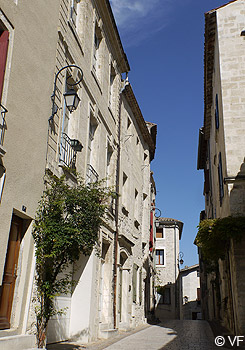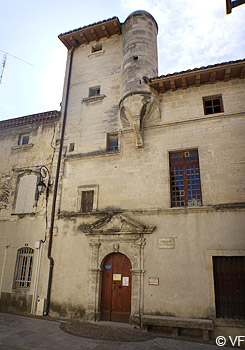 The village spreads on the south side of a hill, on top of which the castle looks at the Rhone. Starting from a tower of the 13th century, the castle was embellished, it is owned by the Marquis d'Aramon since 1635 to present days. A stone bridge over the cliff provides access to a remarkable garden. The castle and the park may be visited by appointment.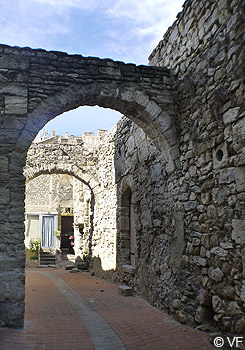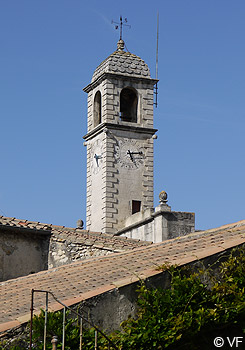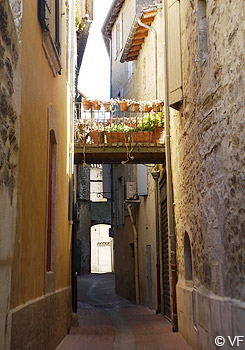 The economic prosperity of the period 15th - 17th century strongly marked the architectural heritage of Aramon. A stroll through the old town with narrow winding streets allows to discover the beautiful facades dating from the Renaissance to the 18th century, very well restored. Until the Revolution, five noble families, co-lords of Aramon shared sovereignty over the small prosperous town.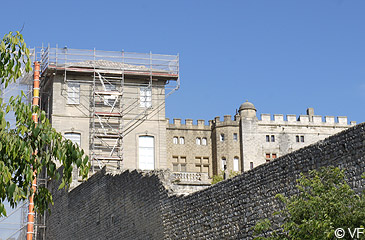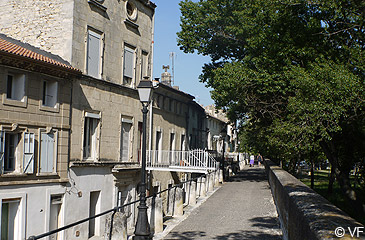 A dike protects Aramon flood of the Rhone. This also is a very pleasant place to walk. The Rhone River that housed sailors and fish ponds at the foot of the city got stuck in the 19th century. However the Rhone can be even dangerous as recently in 2002 when the flood of Gardon made rise the water level and broke the dike.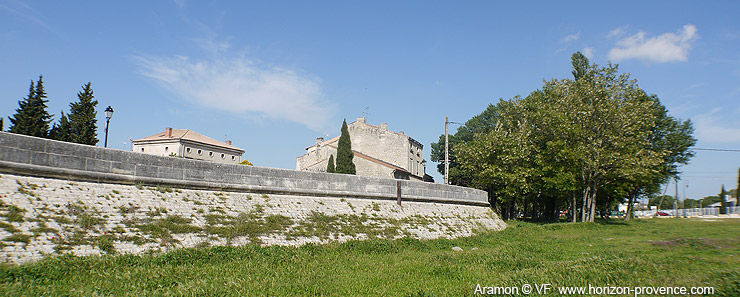 A bridge crosses the Rhone, taking advantage of tightened banks. South of Aramon tower high power station 250 meters sees from afar. A walking tour in the hills overlooking the city allows you to admire a panoramic view of the Alpilles, the confluence of the Rhone and the Durance, the Mont Ventoux and Mont Lozère on the east.
Accommodation near Aramon
The municipality of Aramon is in the department of Gard, on the right bank of the Rhone.
Great choice of bed and breakfast near Avignon et de bed and breakfast near Beaucaire on the portal of Guest houses in Provence
tourist office web site : www.aramon.fr
Coming to Aramon
GPS coordinates N 43°53'27'' - E 4°45'89''
Aramon Location : altitude 14 metres, 3800 inhabitants, 8 km from Boulbon, 12 km from Angles, 14 km from Beaucaire, 15 km from Villeneuve les Avignon, 15 km from Avignon, 15 km from Tarascon, 17 km from the Pont du Gard, 25 km from Saint-Rémy de Provence, 20 km from Avignon, 30 km from Arles.