Les Angles, the old village, near Avignon

Les Angles, hilltop village above the Rhone valley

Bell tower of the church Notre-Dame de l'Assomption in Les Angles

Street of te old village of Les Angles

View over the Rhone valley and the Alpilles mountains from Les Angles old village

Sunset on Les Angles, balcony above the Rhone valley

Former mairie of Les Angles old village with his campanile and his clock
The old hilltop village Les Angles, next to Avignon and Villeneuve is unfairly ignored. It is true that on the road through all Les Angles by Villeneuve-les-Avignon, one can see just a residential suburb of Avignon with its subdivisions and modern villas, shopping centers foils. Yet when we left Avignon to Nimes, just after crossing the Rhone there is a small village perched atop the steep slope. The old village of Les Angles is perched on the edge of a plateau where he contemplates the Rhone Valley.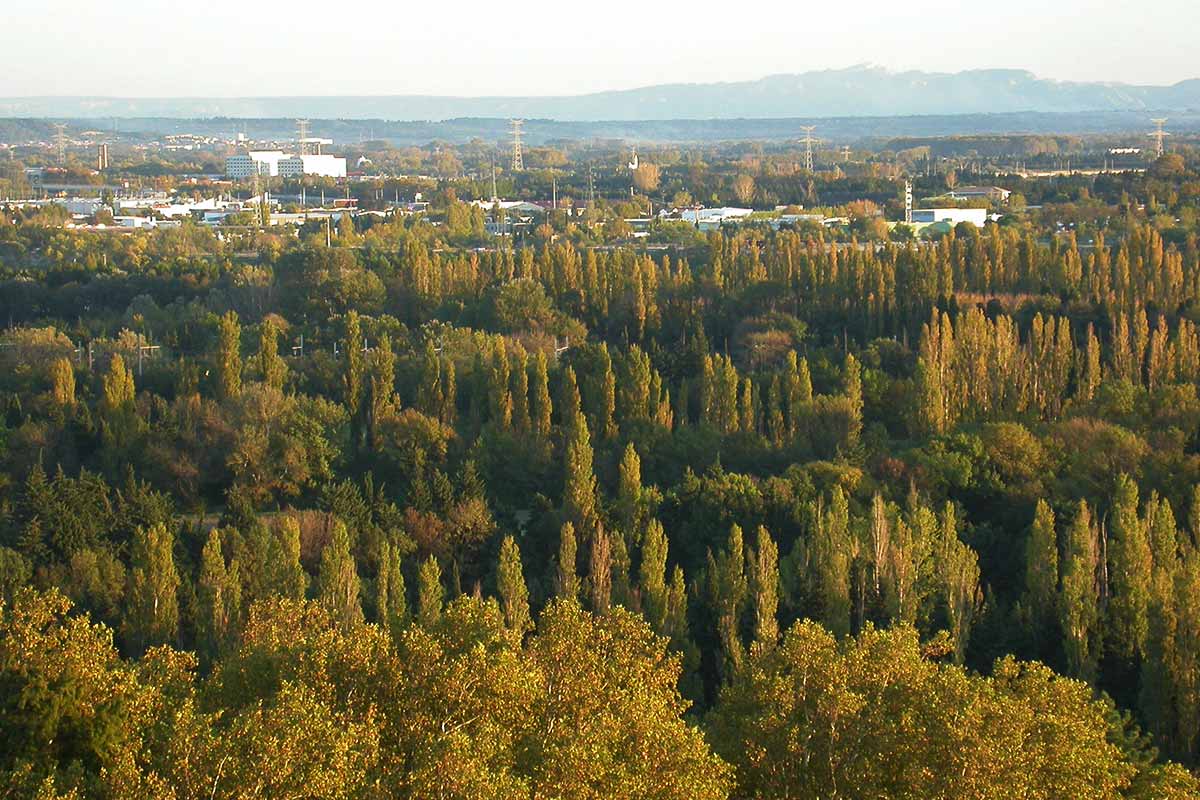 This quiet country village enjoys a nice location next to the "City of Popes" and Villeneuve-les-Avignon. The old Les Angles is separated from the residential town, as if the development and facilitation of the modern world does not concern him. The village looks away, toward the plain of Avignon and the Rhone valley and the Massif of the Alpilles and the Luberon.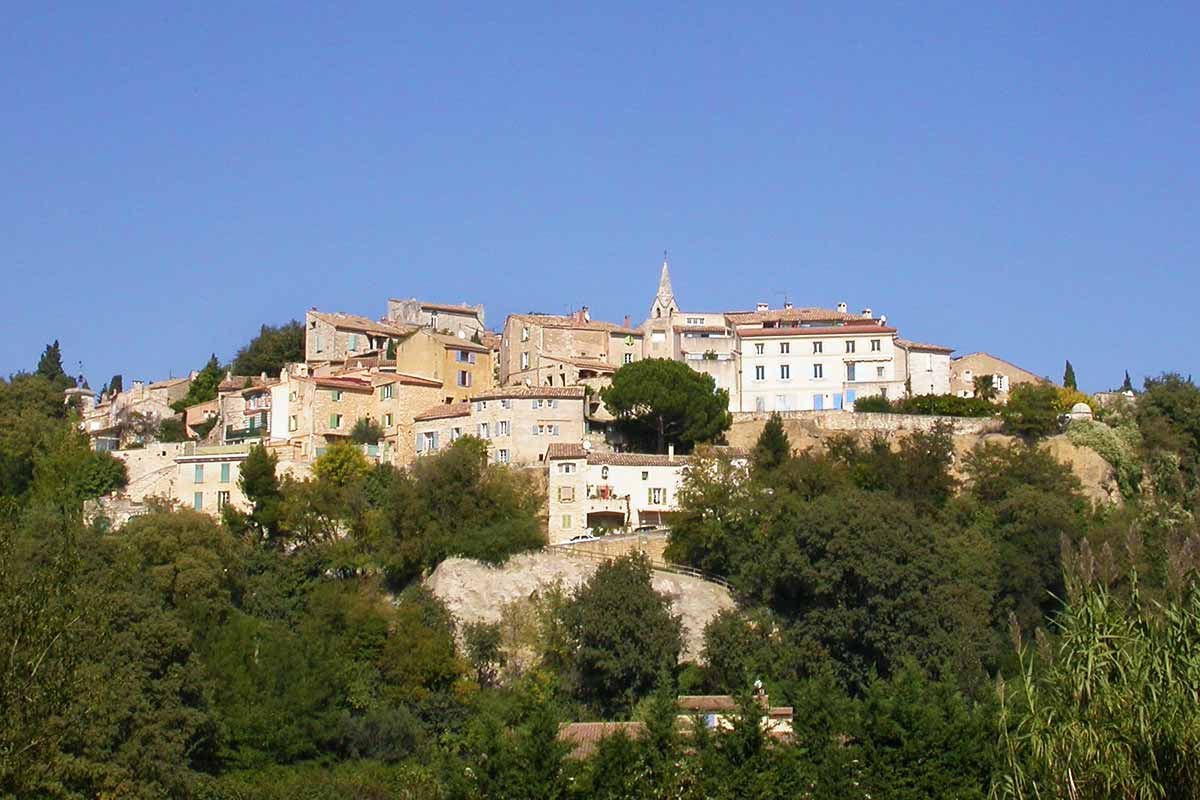 The old village of Les Angles is built around the gothic Church of Our Lady of the Assumption, whose slender tower rises above the rooftops. The village is perched on the top shelf in the 14th century on this place more appropriate to defend themselves against armed gangs that roamed the region.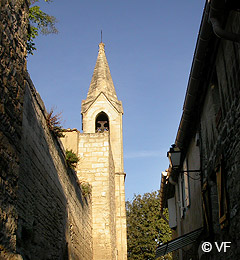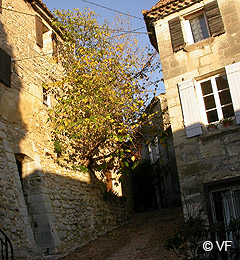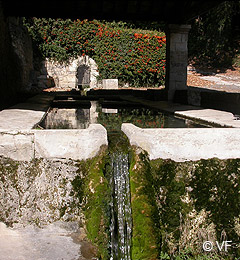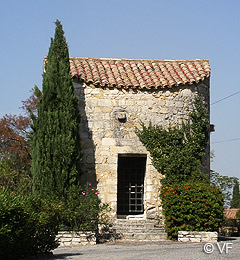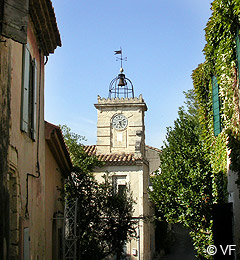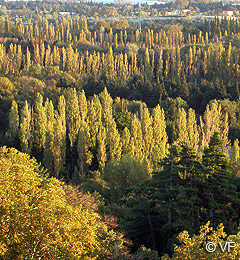 The landscape and the light of Les Angles has inspired painters of the 20th century, the most famous is Andre Derain, who painted several views of the Angles in the 20s. A "stroll of painters" was built to remind visitors to the special relationship between the Angles to pictorial art. It crosses the painters André Derain, Victor Crumiere, Frans Masereel, Alfred Lesbros, Marius Breuil, Zygmunt Waliszewski, Herbert Klingst Fernand Devèze, Louis Montagnier.
If possible, visit the Angles at sunset, when the slanting light and warm highlights the fields, orchards and cypress hedges of the Rhone valley, the houses radiate a soothing light.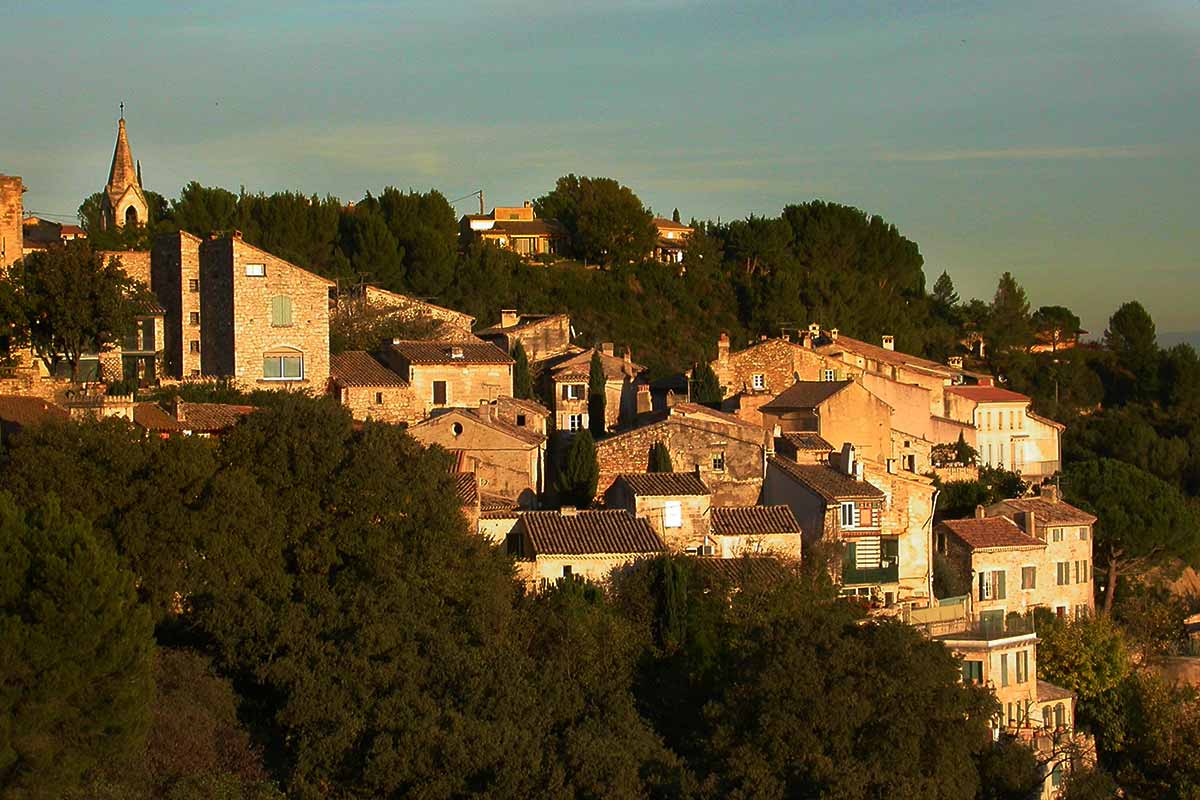 Accommodation and practical informations
Selected cottages near Avignon
Website of the city : www.ville-les-angles.fr
Sights and activities
Old village
12th century church
Path painters
Cosmos Park
Village Fete the 3rd weekend of June
Market on Saturday mornings place Roger Isnard
Coming to Les Angles
GPS coordinates N 43°57'08'' - E 4°45'58''
Situation : 63 meters above sea level, 8,000 inhabitants,
2 km de Villeneuve-les-Avignon, 5 km from Avignon, 12 km from Tavel, 21 km from Pont du Gard, 34 km from Uzès, 40 km from Nîmes