Tavel is a peaceful village in the Rhone valley, on the left bank of the river, in the Provençal Gard.
Vine is omnipresent in the landscape, it made the reputation of Tavel. The wine made here is proudly celebrate as the "First Rosé wine of France."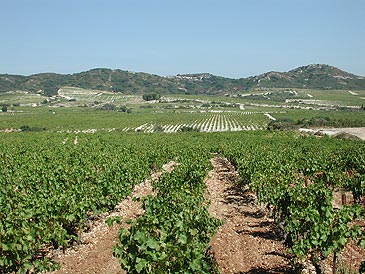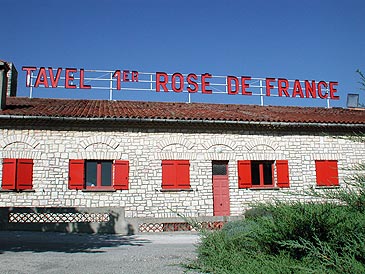 Tavel is located halfway between Avignon and the Pont du Gard, near Uzes and Nimes.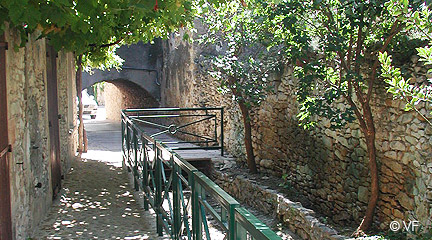 The village is settled at the foot of a limestone plateau where grows only scrubland, overlooking the Rhone valley, where the view is far to the east to the "Dentelles de Montmirail" and Mont Ventoux.
Tavel retains its character of rural southern town, with limestone houses and vines covers the shady arbors.
It is at the corner of an alley traditional laundry and beautiful fountain dating from the 17th century. The streets of villages ending in paths and then we walk between the gardens bordered by dry stone walls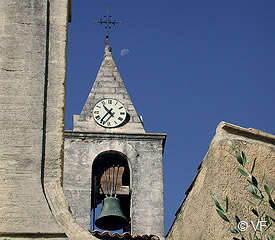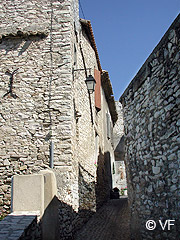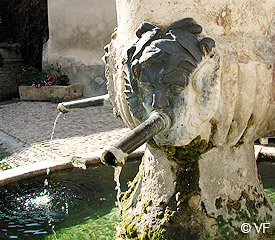 The wine village comes alive with the seasonal rhythm of the culture of the vine.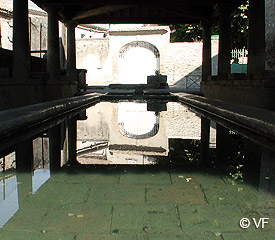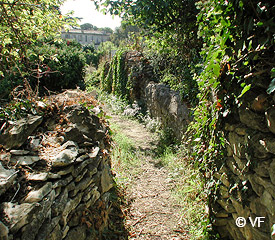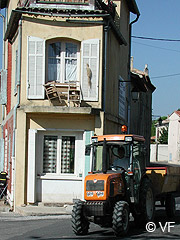 Tavel Rosé wine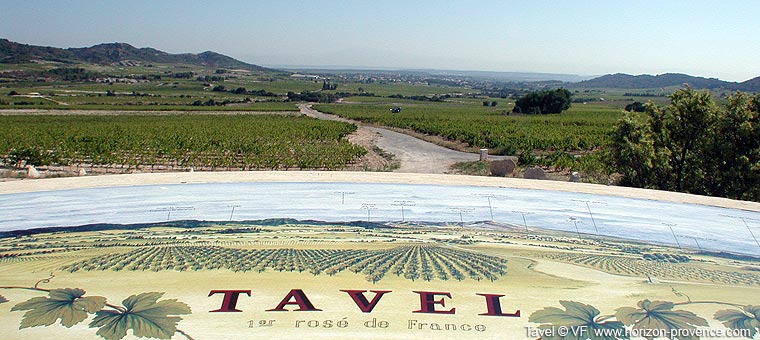 The wine of Tavel is now synonymous of rosé wine. A wine that sometimes regarded as a second-class wine, winemakers Tavel brought him acclaim. The rosé wine is nevertheless the first in history, it dominates the production until the 17th century when it was replaced by the red wine.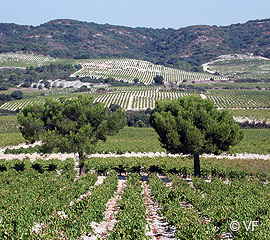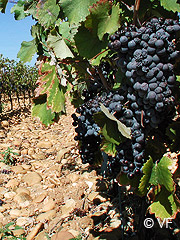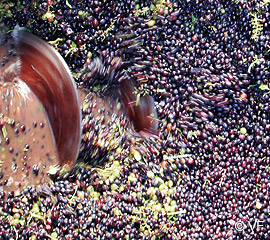 A great wine is primarily a terroir, a land and of Tavel's one is exceptional,. The vineyard is spread over three floors: pebbles brought by Rhone in Vallongue, sand and gravel of Olivet, poor soil and limestone Vestides. The combination of a great terroir, talent and tenacity of Tavel allows winemakers to produce a rosé wine of the highest quality.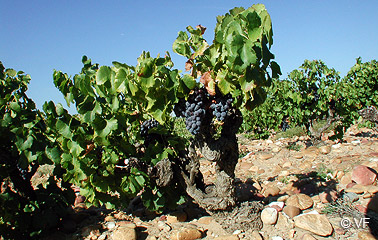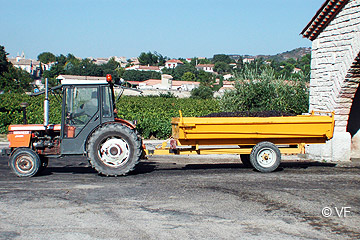 Rosé wine is obtained by a shorter fermentation, the wort is removed early to avoid tannins and coloring matter does give the wine too dark.
Accommodation and information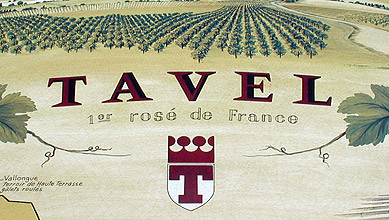 Selection of bed and breakfast near Avignon amongst the guest houses of Provence
Town official website : www.mairiedetavel.fr
Website of Tavel wine syndicate : www.vin-tavel.com
Coming to Tavel
GPS coordinates N 44°00'43'' - E 4°42'02''
The town of Tavel is located in the east part of the department of Gard , in the Rhone Valley
Location : altitude 106 metres, 1800 inhabitants, 3 miles from Saint-Laurent-les-Arbres, 7 miles from Villeneuve-les-Avignon, 9 miles from Avignon, 12 miles from Châteauneuf-du-Pape , 12 miles from Orange, 14 miles from Pont du Gard, 15 miles from Uzès