Every wine lover knows Chateauneuf du Pape. The village of Provence is famous worldwide for the quality and reputation of its wines. Chateauneuf du Pape is sitting on a large hill, all around rows of vines hug the gentle slopes, contours, hollows and elevations.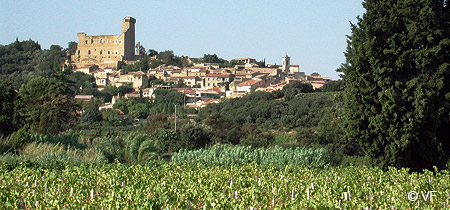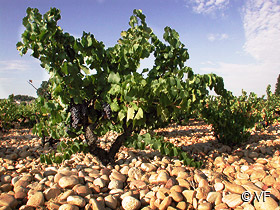 Chateauneuf du Pape is located in the Vaucluse departement halfway between Avignon and Orange in the valley of the Rhone wich borders its territory.

Testing wine, smelling the soil justifies stopping in Chateauneuf du Pape, visitors will find there vineyards, wineries, vineyards galore. But the village also offers some attractions that you should not ignore.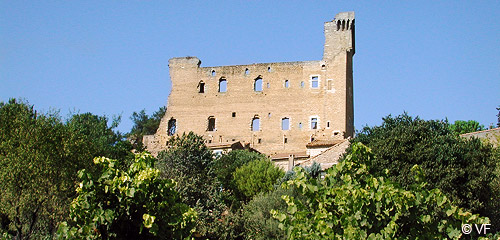 The imposing ruins of a 14th century castle are overlooking Chateauneuf du Pape, it was erected by Pope John XXII of Avignon who used it for temporary residence. It was heavily damaged during the Wars of Religion, when the village was occupied by the Huguenots.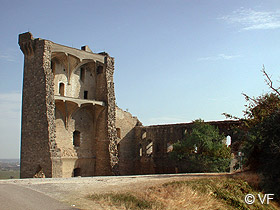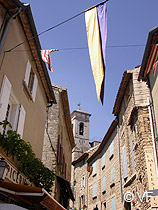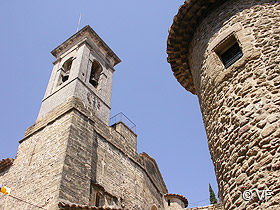 The corner tower and a wall were left. The recent destruction dates from the Second World War, the castle was used as a watchtower and ammunition depot for the German army. An explosion just left the tower facade remain. The old village has kept its old stone houses. The church, originally Romanesque, has undergone many restorations.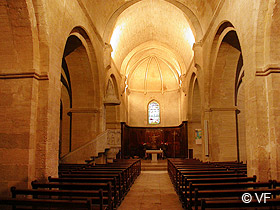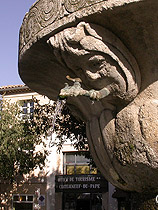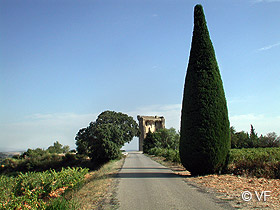 You may climb to the castle , the view is magnificent: upon the plain of Comtat Venaissin, Mountain of Montmirail and Mont Ventoux to the east, the valley of the Rhone, Avignon and the Alpilles in the south, the rocky heights and the scrublands of Gard Provencal on the right bank of the river.
Coming to Châteauneuf du Pape
GPS coordinates N 43°49'24'' - E 5° 18'29''
carte de Châteauneuf du Pape et Provence
Accommodation near Châteauneuf-du-pape
Find a Bed and breakfast in Châteauneuf du pape and nearby on the portal of the B&B in Provence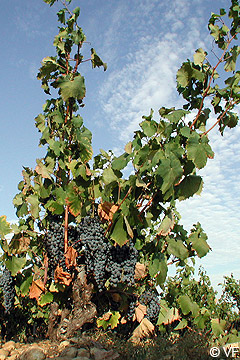 La Bastide des Princes
Charming cottages & cooking classes with a Master Chef of France Pierre Paumel in Caderousse - Tel s: 33 (0) 4 90 51 04 59
• tourist office website
Sights and activities :
- Wine Festival, Day Véraison the first weekend of August
- Feast of St. Marc (Feast of winemakers) to April
- Wine Museum
- Museum of winemakers tools
- Weekly Market: Friday morning
Châteauneuf-du-pape location : altitude 75 metres, 2100 inhabitants, 10 km from Orange, 12 km from Avignon, 20 km from Tavel, 26 km from Vacqueyras, 27 km from Gigondas