Saint-Laurent des Arbres is a pretty village in the Provençal Gard, located in the Rhone Valley. This is the heart of famous Côtes du Rhône vineyards of the right bank of the Rhone river : near Lirac and Tavel, between Bagnols-sur-Ceze and Avignon.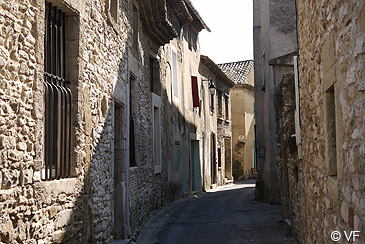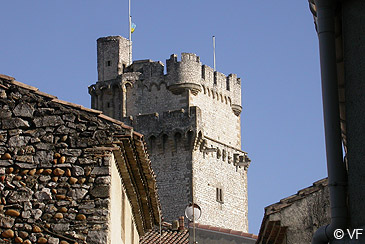 Saint-Laurent des Arbres keeps a remarkable medieval heritage. The Tour Ribas and the fortified church rise above the village, winding streets made ​​pleasant to go. In the village center, the massive church is fortified by high walls equipped with battlements and a tower, the Dungeon, whose construction is attributed to Bishop Jacques Deuze, the future Pope John XXII in Avignon.
Saint-Laurent des Arbres was the property of the diocese of Avignon from the 10th century. Nearby stands the Tour de Ribas, a somewhat medieval building (12th century), the tourist information office is located there. A few steps below the village held a public washhouse fed by a small stream.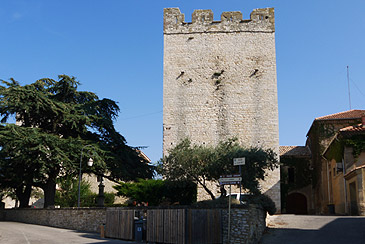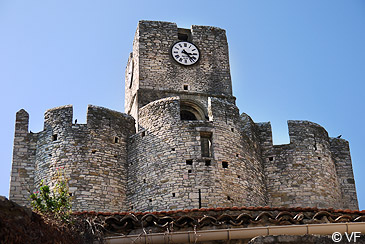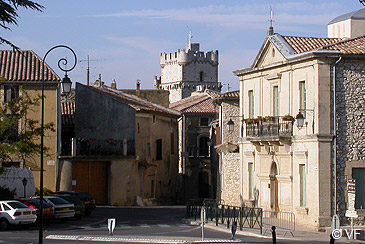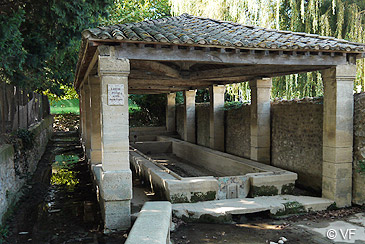 Besides the touristic interest, the charm and tranquility of a Provencal village, the situation of Saint Laurent des Arbres is ideal for visitors. The village is easily accessible, just 5 minutes from the entrance to the A9 (Roquemaure) highway, making all the things to see in the region closer.
Saint Laurent les Arbres is located in the department of Gard, near the exit of the A9 motorway (exit 22).
Accommodation near Saint-Laurent des Arbres :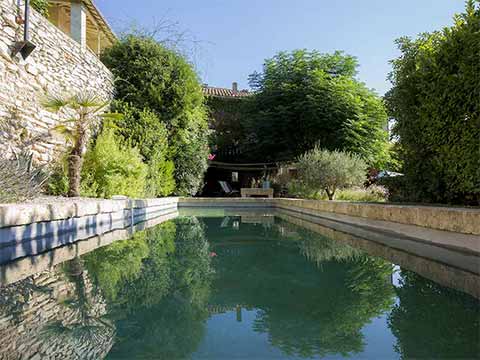 Maison Felisa
Charming Bed and breakfast in Saint-Laurent-des-Arbres dedicated to Wellness.

Château Beaupré Deleuze
A "Guest Castle" in Saint-Laurent-des-Arbres : three guest rooms, two apartments and two cottages.
Selection of guest rooms in the Gard and bed and breakfast near Châteauneuf du Pape on the portal of Provence's b&b
tourist office : web site www.saint-laurent-des-arbres.com
Sights and activities :
- Church of Saint-Laurent des Arbres : fortified Romanesque church.
- Tour Ribas
- Feast of Saint Laurent in August
- Harvest Fest in September

Coming to Saint-Laurent des Arbres
GPS coordinates : N 44°03'18'' - E 4°41'59''
Location : altitude 55 meters, 2200 inhabitants, Saint-Laurent des Arbres est à 5 km from Tavel, 15 km from Châteauneuf du pape, 17 km from Villeneuve-les-Avignon, 20 km from Avignon, 29 km from Uzès, 45 km de Nîmes