Boulbon is a pretty village between Avignon and Tarascon, it nestles at the foot of Montagnette.This protected by the hills to the east, it faces west to the plain where the Rhone flows nearby. A medieval fortress overlooking the village. Partly ruined, Boulbon castle is an imposing building, almost oversized compared to the village below.
Boulbon village appears around the year 1000, when the monks of Montmajour undertake to clean and enhance the marsh plain, the castle tower was built in the 11th century, the strategic position allowed the control of traffic on the river, an important communication and trade north-south channel, also border between County of Provence and the Kingdom of France.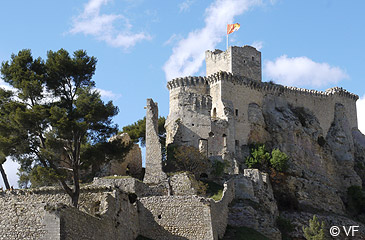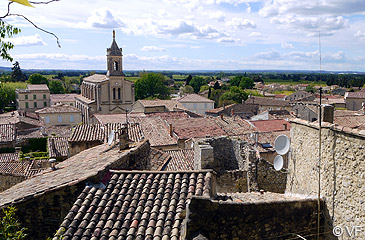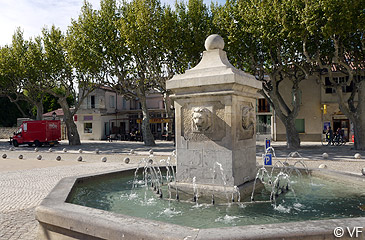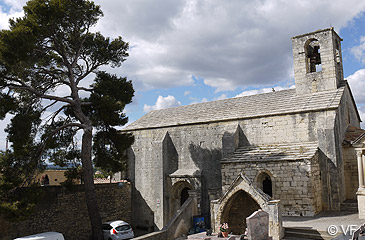 We enter in the old Boulbon by Loriol medieval gate from the 12th century, the house of the adjoining gardette housed the guards monitor input. Long Street is the main artery of the old village. A beautiful statue of St. Christopher carrying the Christ Child from the Middle Ages is on Mainstreet.
Saint-Marcellin chapel is one of the most beautiful Romanesque chapel Provence. It is among the pines, adjoining the cemetery, a little away from the village. "Procession bottles" takes place on June 1 of each year, the ceremony whose origins are lost in time is reserved for men: everyone brings a bottle of wine, bottles are opened and blessed by the priest, each in a drinking glass. The remainder is retained and will cure against stomach aches, fevers during the coming year.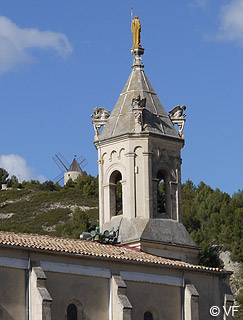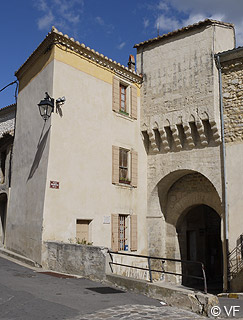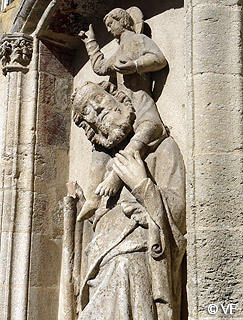 You can see above the village in a restored mill, from where you'll enjoy beautiful view of the surroundings. Boulbon is the starting point for beautiful walks to Montagnette and Abbey of Frigolet.

The village of Boulbon is located in the Bouches du Rhone department, at the foot of Montagnette hills, between Avignon and the Alpilles, near the Pont du Gard.
Accommodation in Boulbon and nearby
• choice of B&B near Boulbon on the portal of Guest houses in Provence
• tourist office website : mairie-boulbon.pagesperso-orange.fr
Coming to Boulbon
GPS coordinates N 43°51'45'' - E 4°41'37''
• location : altitude 16 meters, 1500 inhabitants, 7km from Tarascon, 8km from Aramon, 17 km from Avignon, 11 km from Graveson, 25 km from Arles, 24 km from Pont du Gard.