Saumane-de-Vaucluse is a beautiful hilltop village a few kilometers from Isle-sur-la-Sorgue, on a rocky height of the Vaucluse plateau, above the valley where the Sorgue river flows from Fontaine de-Vaucluse.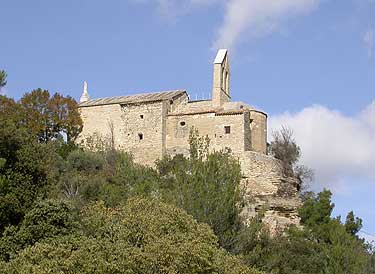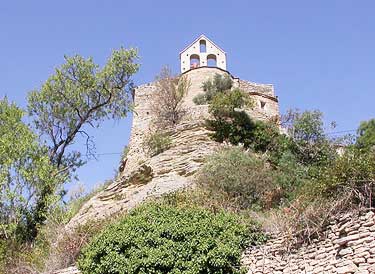 The road up to the village notch deeply the rock. Above we see the Saint-Trophime church, built in the 12th century, topped by a bell tower with double bay added in the 15th century.
The walk through the village to the dry stone houses is a good time to explore the streets, washhouses and fountains.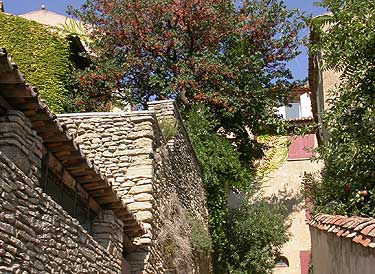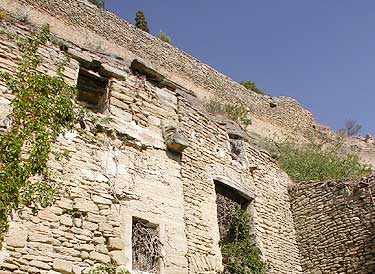 Saumane's castle sitting atop the village is a massive building, with composite appearance, originaly built in the 12th century. It was reshaped several times, its present appearance dates from the 17th century. Saumane's castle and the manor was owned by Sade family for 400 years. The famous Marquis spent much of his childhood - from 4 to 10 years - in Saumane with his uncle, Jacques-François-Paul-Aldonce de Sade, better known as the Abbe de Sade, scholar, friend Voltaire, famous for his work on Petrarch.. 
The surrounding countryside is ideal for hiking, there are many Bories in the valleys and hills of the Vaucluse Plateau.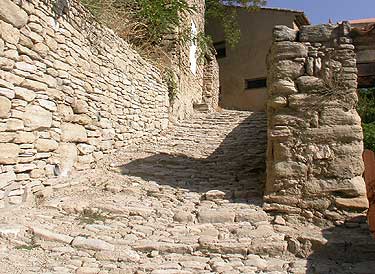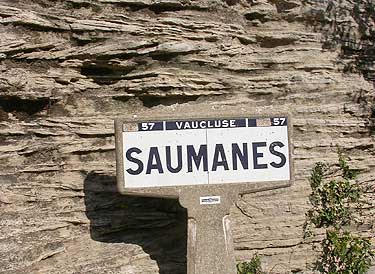 In the Sorgue Valley below lays the Golf Provence Country Club with 18 holes. Following the road that goes in the Vaucluse Plateau to Pernes, there is the "santon" workshop and museum La Crémade.
Accommodation near Saumane
Selection of bed and breakfast near Saumane on the web portal chambres-dhotes-provence.net
official site : website www.saumane-de-vaucluse.fr

Coming to Saumane
GPS coordinates : N 43°56'14'' - E 5°06'25''
Situation : 880  inhabitants, 170 metres above sea level, 5 km from Fontaine-de-Vaucluse, 7 km from Isle-sur-la-Sorgue,  10 km from Velleron, 12 km from Pernes les Fontaines, 14 km from Venasque, 18 km from Gordes, 35 km from Avignon