Between Isle sur la Sorgue and Carpentras in the Comtat Venaissin Velleron stands on an isolated hill above the fertile plain criss-crossed by the numerous Sorgue rivers and canals that irrigate this part of the Vaucluse.
The Farmers Market of Velleron on it is one of the most famous of the region.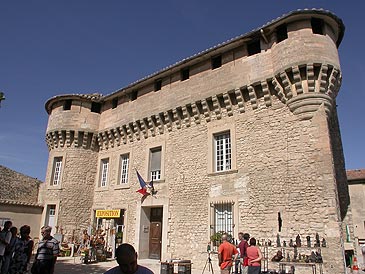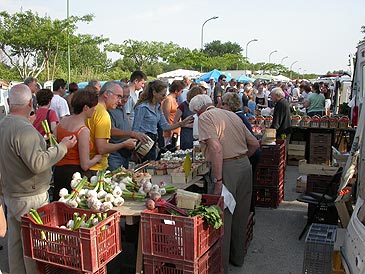 The rich land and fruit gardening in all the area a have determined the agricultural vocation of the village. Velleron is a lively village, easily accessible, it has a genuine architectural legacy that deserves to linger a bit.
The old village is huddled around the Chateau Crillon built in the early 16th century. Its facade and its defensive towers to give it a medieval appearance looks a bit harsh. It now houses the Town Hall.
In the same square, the Chateau de Cambis date of the 17th century, and has no military purpose, it demonstrates by contrast the art de vivre and opulence of the lords of Cambis.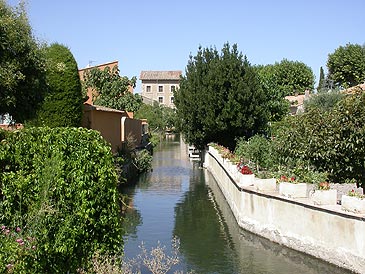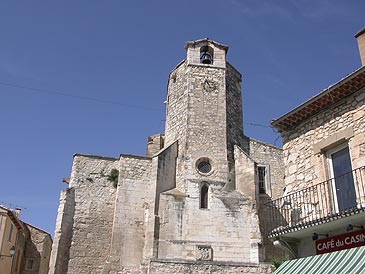 The church of Saint Michel is of Roman origin, strongly altered in the Gothic period and until the 17th century. Its massiveness and compact, as embedded in the surrounding houses. The facades of old houses are wonderful.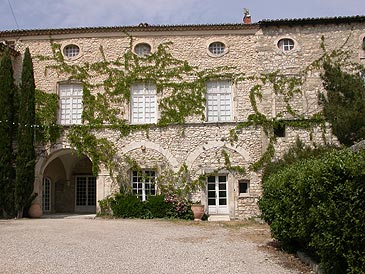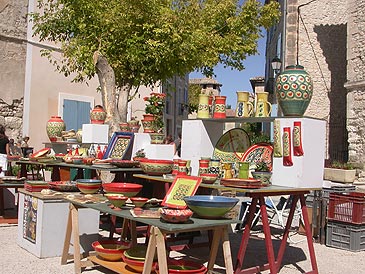 The foot of the hill is crossed by the main branch of the Sorgue: Sorgue of Velleron and Sorgue of Monclar. Velleron offers numerous events, including include the Strawberry Festival at the beginning of May, and some flower festival afterwards, and a market for potters.
Velleron farmer market
In summer (April to September), the Velleron market opens Monday through Saturday at 6pm (except holidays)
In winter (October to March), the Velleron market is held on Tuesday, Friday and Saturday at 4:30pm.
The Velleron market is ranked among the "hundred markets exception" of France. At the foot of the village a large space is reserved for regional producers who come to sell every night was their daily production of fruits and vegetables.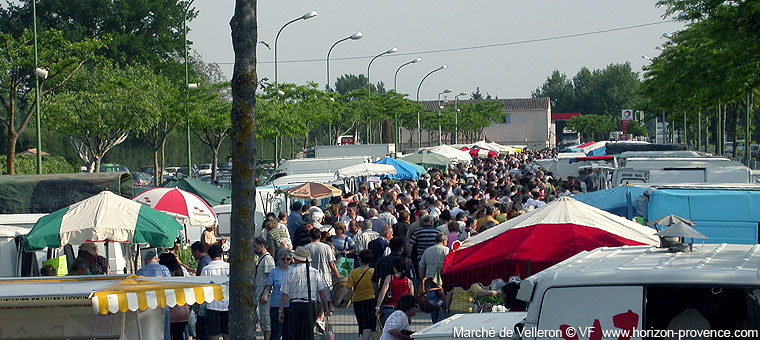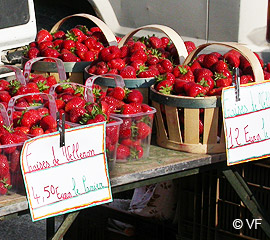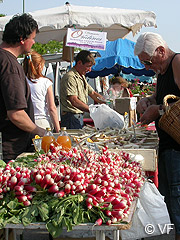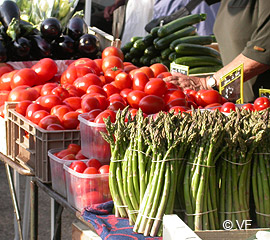 The market has a great reputation in the region: there are 160 000 visitors per year. Each producer is identified, only farmers from Vellerons 'area can sell their products in the market.
At 6 p.m., the precise time when the market opens, people hustle to get in: they know that they found here for very reasonable prices, the best seasonal produce direct from the producer, without any intermediary. Melons, cherries, strawberries, asparagus, zucchini are full of taste and flavors, just picked the same day. In the Velleron market you'll find the best fruits and vegetables from Provence.
Hébergement à proximité de Velleron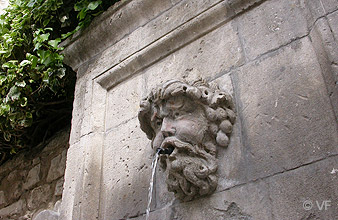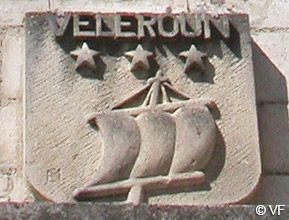 Recommended B&B in Velleron :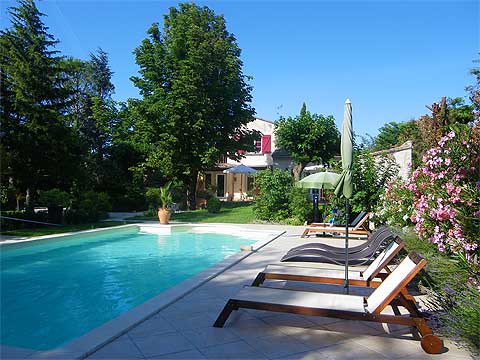 La Médiévale
Charming bed & breakfast and cottages in Velleron
• selected bed and breakfast near Velleron and Isle sur la Sorgue
Web site of the tourist office : velleron.fr
Activities and Sights :
Farmer market
The Strawberry Festival May 8
Eglise Saint Michel
Chateau des Crillon
Château de Cambis
Village fete the 2nd weekend of September
Coming to Velleron
GPS coordinates : N 43°57'30'' - E 5°01'49''
Location of Velleron : altitude 69 meters , 3000 inhabitants, Velleron is 5 km from Le Thor, 6 km from Isle sur la Sorgue, 7 km from Pernes-les-Fontaines, 12 km from Carpentras, 21 km from Avignon