Venasque is perched on a steep and narrow rocky outcrop, overlooking the Monts du Vaucluse. The village domainates the plain of Carpentras in Vaucluse. Approaching views of the village are very picturesque. At the top, the panorama on the Mont Ventoux is exceptional. Venasque is ranked among the most beautiful in France.
At the foot of Venasque lie the vineyards whose grapes produce a Côte du Ventoux, it is also the land of the cherry: cherry trees are grown well in the plains and the hills.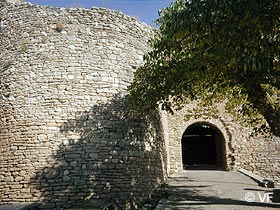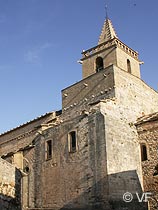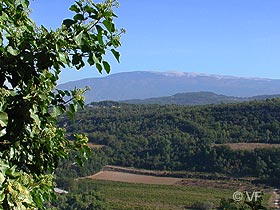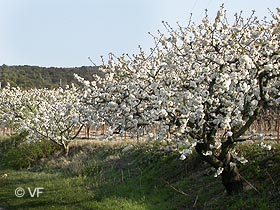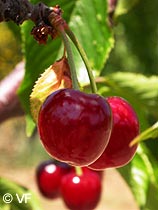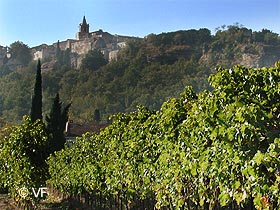 During the Middle Ages, the bishops of Carpentras settled in Venasque an easily defensible site. Venasque was the capital of the County "Comtat Venaissin", which his name come from. The village has preserved remarkable evidence of its history. Continue the tour with a walk through the village.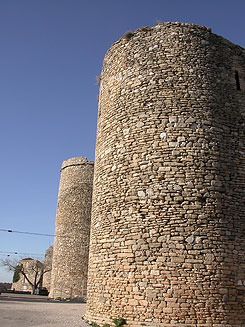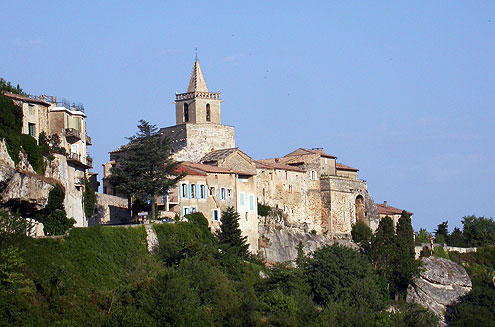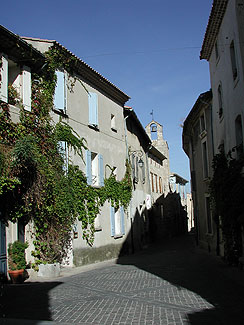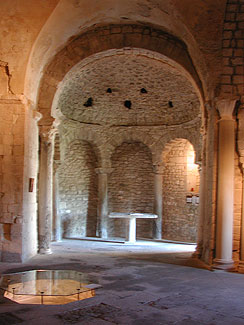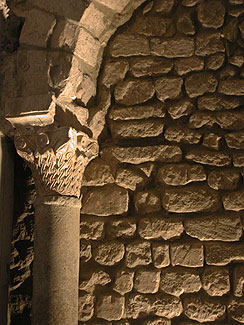 The old village of Venasque is its long, cramped on a rocky outcrop, it revolves around the Grand Street and High Street. Access to the village from the south-east, the only way to easy entrance to the village is blocked by walls and three large, round, bulbous towers. These are impenetrable Saracen towers, they were built in the early Middle Ages.
On the other side of the village, the Church of St. Anne, Romanesque 13th century church houses a magnificent picture of the School of Avignon (1498) and a baptistery from the 5th century, the oldest in the region.
Venasque delight lovers of old stones, you can admire the fountains and wash houses where for centuries people were supplied with water. The running water was installed in the early 60s.

Coming to Venasque
GPS coordinates N 43°59'45'' - E 5°08'48''
map of Venasque and Provence
tourist office web site : www.tourisme-venasque.com
Location : altitude 200 meters, 1150 inhabitants, 10 km from Pernes-les-Fontaines, 11 km from Methamis, 12 km from l'Abbaye de Sénanque, 13 km from Carpentras, 15 km from Gordes, 15 km from Murs, 37 km from Avignon