A few kilometers from Gordes, the Senanque Abbey is secluded, nestled in the narrow valley of the Sénancole. It is dominated by the steep and rocky hills covered in scrub. The contrast is even more striking with the harmonious design of the Abbey, an architectural jewel of Romanesque art, surrounded by lavender fields carefully lined up.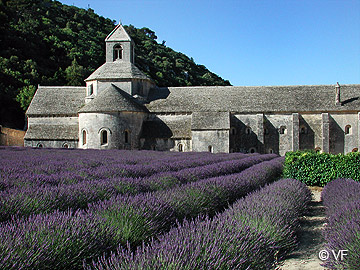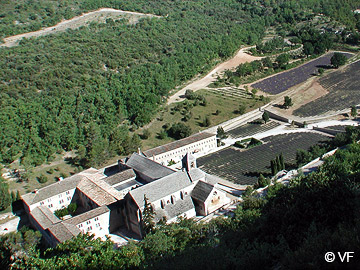 Founded in 1148 by Cistercian monks, Senanque Abbey grows and prospers in the Middle Ages. During the wars of religion of the 16th century, the rich abbey was burned and looted by a group of Vaudois, she began a long decline, to be sold as national property during the Revolution. The building is preserved and sufficiently maintained by its owners. Monks returned and occupied the abbey intermittently since 1854. Abbey went back to its religious vocation in 1988.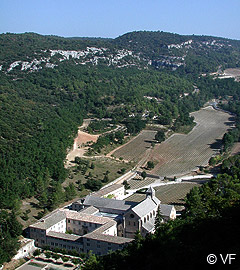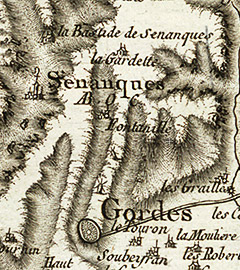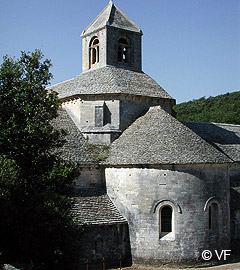 The beauty of the site and the architectural purity of the Romanesque building into a veritable photographic icon, symbol of Provence today. It comes from the Abbey Sénanque great spiritual strength, no blurred by the influx of visitors.

Accommodation near Senanque Abbey and information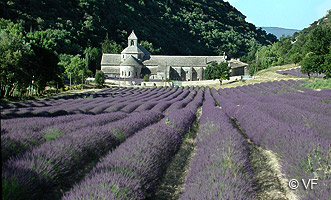 Selection of B&B near Gordes and Senanque on the portal of Provence's B&B
website of Senanque Abbey: www.senanque.fr

Coming to Senanque abbey
GPS coordinates : N 43°55'42'' - E 5°11'13''
Location of Senanque Abbey:: altitude 375 metres, 5km from Gordes, 9 km from Murs, 12 km from Venasque, 15 km from Roussillon, 22 km from Isle sur la Sorgue, 42 km from Avignon