The village of Murs is built on a hill above a little valley. Located in the Luberon Regional Nature Park, its territory is close to the popular tourist villages of Gordes and Roussillon, but the village stays a little behind, in the Vaucluse mountains on the road toVenasque, up to the top Véroncle gorge. The old stone houses are colored even bay in the winter sun. The agricultural economy still plays a vital role in Murs, cereals and oilseed rape, fruit trees (cherries, apricots) and lavender are grown. Tourism is less pervasive than in neighboring municipalities of Luberon but charm still remains.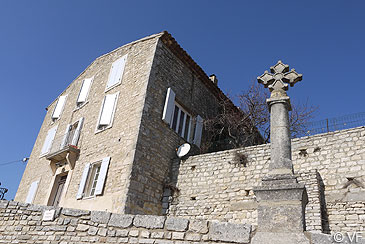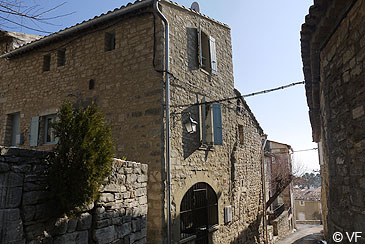 At the top of the village seats the Castle , originally built in the 12th century by the Agoult, family an ancient noble family of Provence. The castle was enlarged in the late Middle Ages (15th and 16th centuries) and then let down by its owners, and abandoned after the Revolution. The castle was bought by an ancient family of Murs. It is inhabited and restored from the 19th century until today for several generations, it is a private property, it can not be visited. Next to the Castle is the Romanesque church of the parish with thae massive square tower, and a beautiful Romanesque 13th century house where was born Crillon-le-brave, glorious knight of King Henry IV.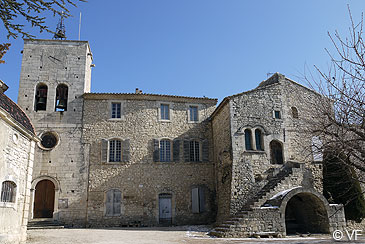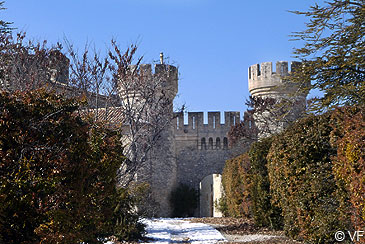 Terrible event took place in the caves of the Bérigoule during the Wars of Religion. Murs choosed the side of the reformed religion in 1545, women and children took refuge in the Vaud caves after the massacres of Cabrières and Lacoste. The captain Mormoiron at the head of his troops found them and asphyxiated them by lighting fires at the entrance.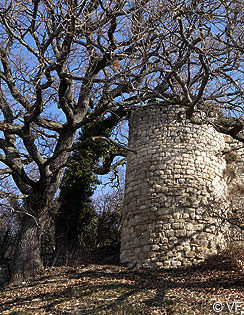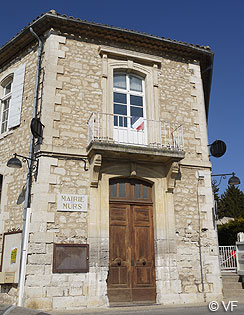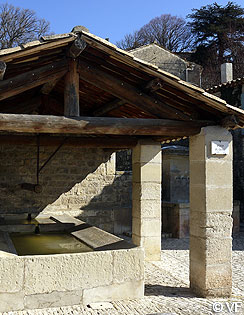 Murs is an ideal starting point for many excursions, to Véroncle gorges for instance, where the remains of many mills lie buried under vegetation, to the 'Wall of the plague', built to protect the Venaissin Comtat when the last plague struck Provence in 1721. The "Col de la ligne" (direction to Sault) and the 'Col de Murs' (direction to Venasque) are also very renowned hiking places.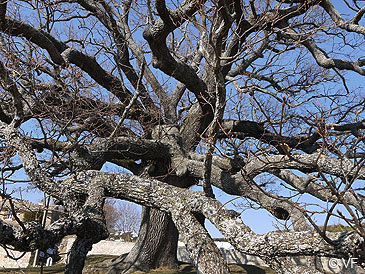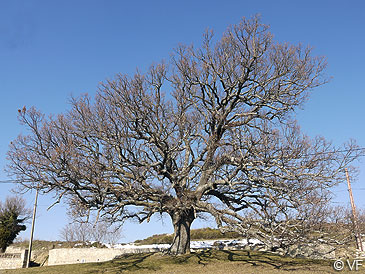 A big oak, a beautiful centuries-old tree at the bottom of the village near the laundry is a marvel of nature. He has seen many generations of mursois. This is one of the most beautiful trees in this part of the Luberon and Vaucluse mountains.
Coming to Murs
GPS coordinates N 43°57'38'' - E 5°17'60''
Murs territory is part of the Luberon Regional Park and is located in the department of Vaucluse.
Accommodation in Murs :
Selection of bed and breakfast near Gordes or Roussillon on the portal of Provence's B&B
Murs web site : www.communedemurs-vaucluse.fr
Landmarks and Attractions:
- Picturesque Village
- Romanesque church
- Castle of Murs (private)
- Birthplace of Crillon le Brave
- Fountain and Lavoir
- Plague Wall
- The Chapel of Notre Dame du Salut .
- Gorges and Mill of Véroncle
- Votive Feast of St. Loup sunday after August 15
- Carmentran (carnival) in March
Murs location : altitude 500 metres, 1200 inhabitants, 5 miles from Gordes, 5,5 miles from Roussillon,10 miles from Venasque, 11,5 miles from Apt, 31 miles from Avignon