At the heart of the Ceze Valley , Goudargues is an oasis of coolness, tranquillity and calm. The canal lined with plane tree is the heart of the village, it is a very pleasant place to wander, to relax, and stop at a coffee or lunch or dinner in one of the restaurants in the area. The charm of the place gave to Goudargues a quite pompous nickname of little " Venice of the Gard ".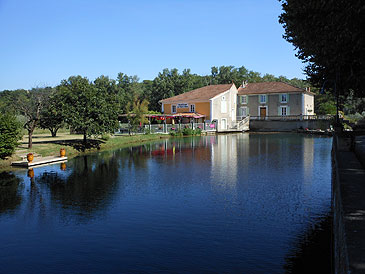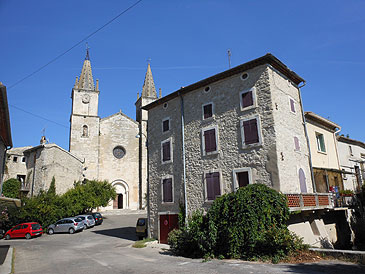 The canal water is supplied by a resurgence in Vaucluse flow and constant temperature throughout the year.
In Roman times , and oppidum dominated the valley above the present village where a large villa was established. She disappeared , but the name of Goudargues may comes from it.
In the eighth century , Guilhem d'Aquitaine, cousin of Charlemagne, defeated a Saracen troups nearby in the Ceze valley. He decided to build a chapel whose ruins are still visible. This is the origin of the modern village.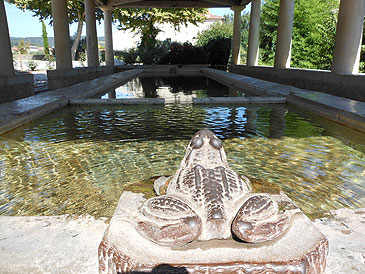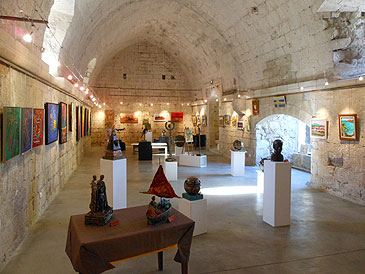 The church of Goudargues is surprising large, itwas part of an important abbey built in the 12th century. It known many vicissitudes of history : bandits in the 14th century , the wars of Religion in the 16th century, the revolt of Camisard in the 18th century, and the Revolution. It was restored in the 19th century. It remains also the beautiful chapter house where the monks gathered to eat, it hosts annually exhibitions of local painters and sculptors.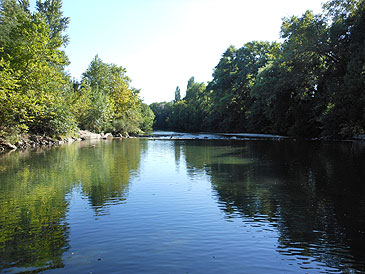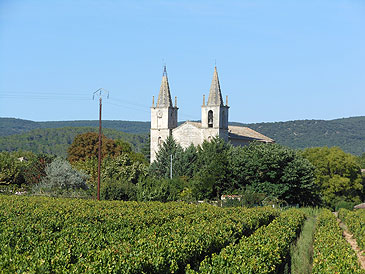 August 15 Goudargues held a " Aperitif Canal " with feet in the water. Village youths organize a party very happy and very wet in every sense of the word. The festive and friendly event annually attracts more and more people n the area as also tourists join the party.
Ceze river offers places very nice swimming, recreational activities associated with the river and the surrounding mountains are ideal for hiking on foot or by bike. But the proximity of the river can also be a risk: although rare , the last flood was in 2002 , it caused widespread damage in the village.
Accommodation and information
Selection of guest rooms around the Cèze Valley on the portal of the guest rooms of Provence
Official website of Goudargues : www.goudargues.fr
Sights and activities in Goudargues:
Street Festival "Les Goûts d'Arts Gais" in july
The votive celebration of August 15th - l'Apéro Canal
The abbey church
12th century cloister
Swimming and canoeing in the Cèze river
Cycling and walking tours
Coming to Goudargues
GPS coordinates N 44°12'59'' - E 4°28'00''
Location : altitude 70 metres, 1000 inhabitants, 5 miles from La Roque sur Cèze, 10 miles from Bagnols sur Cèze, 10 miles from Lussan, 13 miles from Pont-Saint-Esprit, 11 miles from Barjac, 18 miles from Ardèche gorges (Vallon Pont-d'Arc)