La Roque-sur-Ceze is a picturesque medieval village, listed on the official list of the most beautiful villages in France. Like many Mediterranean villages he stands on the side of a rocky outcrop. At his feet is flowing the Ceze river, twelve arches of an elegant (and narrow) medieval bridge - named Charles Martel bridge - cross the river over a length of 200 meters. Its construction was completed in the early 16th century, it is listed as an historical monument.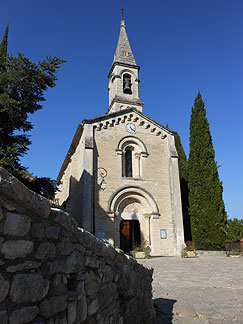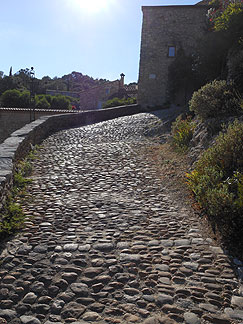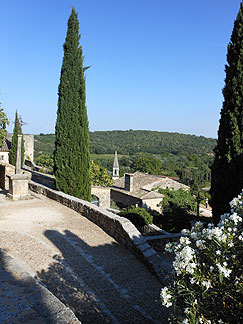 The steep cobbled streets of the village are reserved to pedestrian. They climb to the medieval castle (it is private and is not visitable) that crowns the top of the hill. From there the view is splendid on the Ceze valley. Followind the rural exodus, the upper part of the village is gradually emptied of its inhabitants so that it was almost in ruins after World War II. Its old stone houses have been beautifully restored from the 60s.
Fortified towers were the gateways to the village. A 12th century Romanesque chapel adjoins the castle but can not be visited. The parish church at the foot of the village dates from the late 19th century.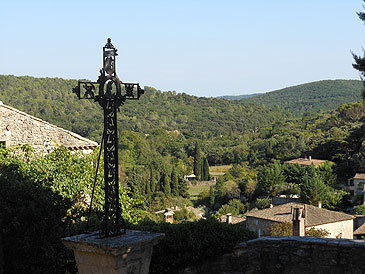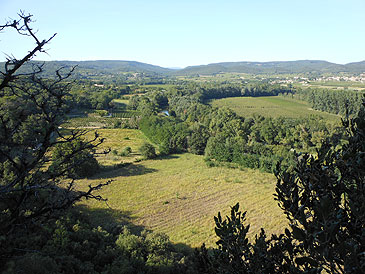 Calm and serene under Charles Martel bridge Ceze invites relaxation of body and soul. A few hundred meters further downstream, it nevertheless form spectacular waterfalls. The Cascades Sautadet are a beautiful natural site and a famous place of swimming in the area.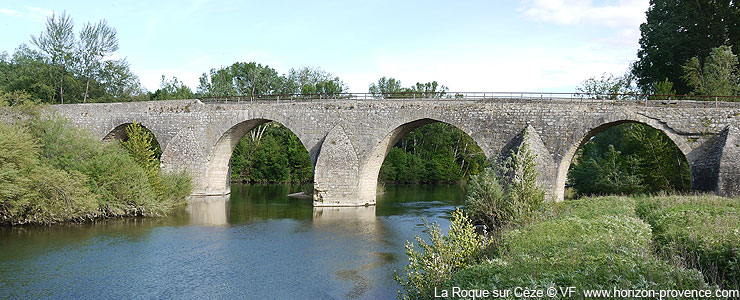 Accommodation and information
Bed and breakfast near the Ceze valley on the portal of Provence's guest houses
Website of the village: laroquesurceze.fr
Coming to La Roque-sur-Ceze
GPS coordinates 44°11'40'' N - 4°31'13'' E
Location : 174 inhabitants, 100 meters above sea level, the Cascades du Sautadet are 300 meters by foot from the village, 5 miles from Goudargues, 8 miles from Bagnols-sur-Cèze, 14 miles from Lussan, 15 miles from Barjac, 18 miles from Uzès, 22 miles from Orange, 27 miles from Avignon.