Le Grau du Roi is located on the shore of the Camargue, in an exceptional natural environment and enjoys over 300 days of sunshine per year. This is both a picturesque and active fishing village and a modern resort with Port Camargue. Le Grau du Roi combined with successful tradition and modernity, and two economic activity: tourism and fishing.
The traditional village has been built up over the centuries around the "grau" (natural opening that connects the sea to inland ponds). Its name dates back to the Crusades, when the king of France St. Louis departed from the port of Aigues-Mortes and joined the high seas by the "Grau du Roi".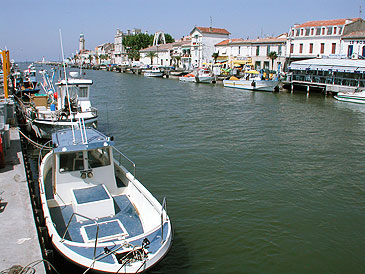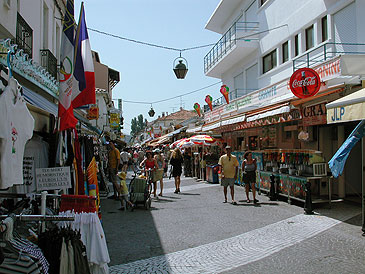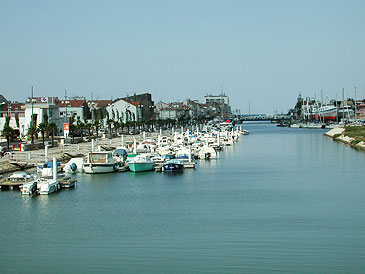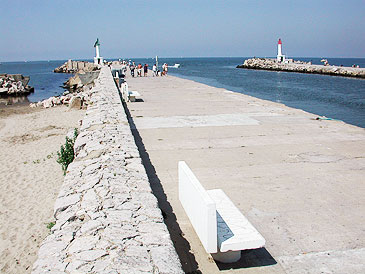 There can stroll the streets with low houses, with shops and restaurants. The activity of the fishing port pace of economic activity throughout the year. Every day in the late afternoon, the swing bridge opens with the arrival of trawlers in charge of their catch. Grau is the second largest fishing port in the Mediterranean after Sète.
Built in the 70's, Port-Camargue is a true marine city with modern infrastructure, facing the leisure boating and the sea. Moored at the foot of your home, your boat will be waiting for the boat trips. With its marinas and marina offering 4350 berths, Port-Camargue is one of the largest boater Mediterranean comple.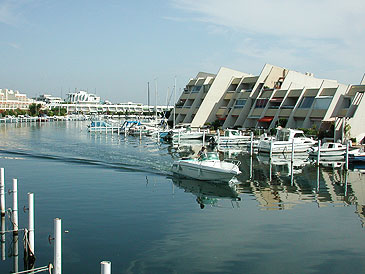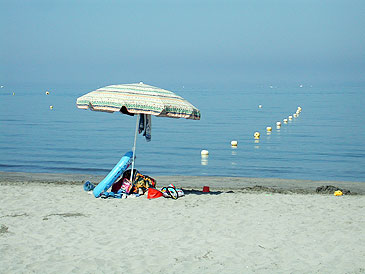 South of the Camargue, the ponds and the sea, the beach of the Espiguette, former mouth of the Rhone to the Mediterranean, is a complex site with a wide variety of natural landscapes: coastal dune ranges, and sansouires souillères, ponds.
The 18 kilometers of beaches, divided between the immense Espiguette, part of which is reserved for naturism, and family beaches Boucanet, everyone can enjoy the pleasures of sun, sea and sand.
It is found in Grau du Roi abundance of summer sports and cultural activities. It is also an excellent base for excursions in the hinterland.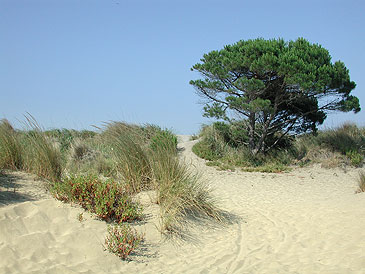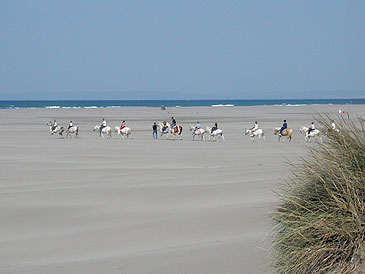 Accommodation near le Grau du Roi
• Selection of bed and breakfast in Camargue near de Le Grau-du-Roi
Coming to Le Grau du roi
GPS coordinates 43° 32' 17" N - 4°08'14 E
Location : 8300 inhabitants, 1 meter above see level , 4 miles from Aigues-Mortes , 5 miles from La Grande Motte, 14 miles from Palavas-les-Flots, 20 miles from Montpellier, 21 miles from Saintes Maries-de-la-Mer, 30 miles from Nîmes, 32 miles from Arles.