The Verdon Gorge is one of the most beautiful natural sites in Europe. Between the villages Moustier-Sainte-Marie and Castellane, the High Gorge of Verdon is the most spectacular part. The Verdon River has its source in the Alps to the Col d'Allos, it follows the Alpine folds, then it passes through the limestone plateaux of Haute Provence in the deep hacking. The river created a narrow canyon, dominated by vertical cliffs from a height of 400 to 700 meters, opening to Lake St. Croix.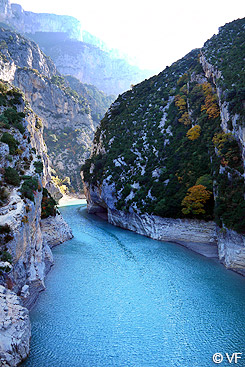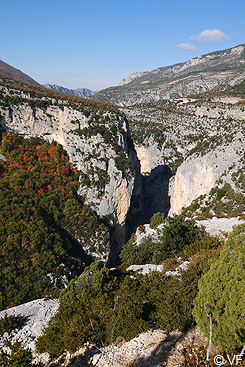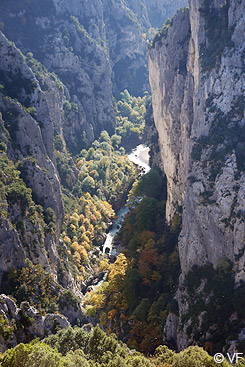 Long men have avoided venture in this dangerous area. The current is strong: more than 2 m3 per second in case of rain the river is subject to flash floods, without escape for the adventurous explorers. The first crossing of the river gorge was made by Edward Alfred Martel, a caver sent by an company of electricity , with his companions A. Janet, Louis and Armand Isidore White, a teacher at Rougon in 1905. They find their way with difficulty, but succeded to to cross the canyon from corridor Samson near Rougon to Aiguines Roman bridge in 4 days. Today a hiking trail, the trail Martel was built, it follows the Gorges on fifteen kilometers long, it is recommended to fit and well equipped hikers.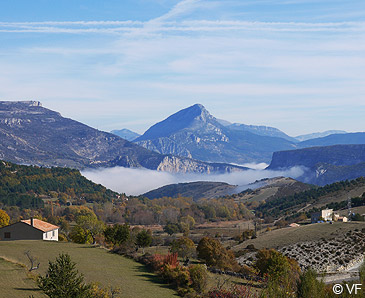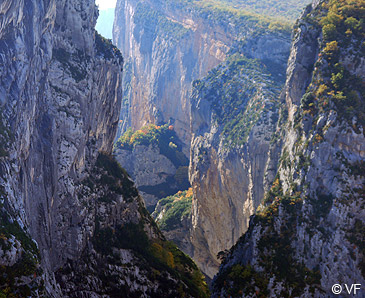 The most popular way to visit the Gorges du Verdon remains the road. From Moustiers-Sainte-Marie, it follows the Verdon on its left bank to La Palud-sur-Verdon without offering no spectacular views. Starting from La Palud, the Ridge Road (Route des Crêtes - D. 23) offers stunning viewspoints (part of the road is part way, we must start in the good sense not have to turn back).
"Point sublime" lies at the foot of the village of Rougon. It offers a beautiful view of the entrance to the canyon, the starting point of the first explorers. The road cross the Verdon through the bridge of Carejuan, passes at the foot of the village of Trigance and joins the right bank of the river to the "Mescla", place where the Artuby, a tributary river joins the Verdon. This is the beginning of the "Sublime Corniche" along the ridges of the cliff, with stunning views, and unrivaled beauty. Better go in the afternoon when the sun shines the cliffs on opposite side.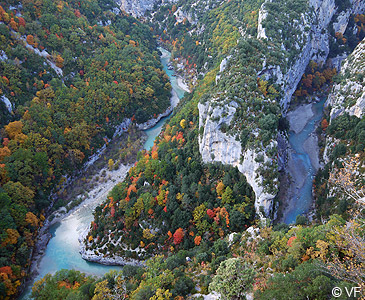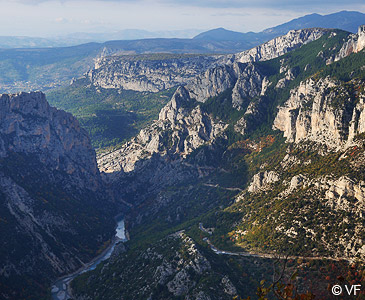 Hautes Gorges du Verdon is rightly one of the main attractions of Provence. It is a unique natural treasure, it is important to preserve despite its important tourists especially in summer.
The Verdon Gorge is the border between the departments of Var and Alpes de Haute Provence. They are part of the Regional Natural Park of Verdon..
Accommodation and sights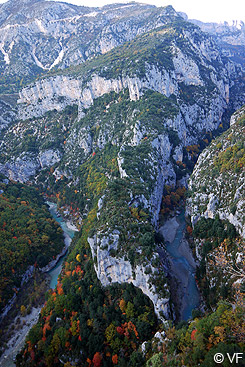 Consult a selection of guest houses near the Gorges du Verdon on the portal of bed and breakfast in Provence
tourist offices websites :
Coming to Gorges du Verdon
GPS coordinates N 43°44'16'' - E 6°21'50''
Location : altitude 660 à 472 metres above see level, Aiguines, Bauduen and Trigance, are along the Gorge , 4 miles from Moustiers Sainte-Marie, 50 km from Dignes-les-bains, 50 km from Manosque, 60 km from Draguignan, à 90 km from Aix-en-Provence