Bauduen is a Provencal village in the Verdon Regional Parc, on the shores of Lake St. Croix in the Haut-Var. His feet bathe in the turquoise waters of the lake. The jetty that borders the village gives a small air of Provencal port, you could almost believe in the Mediterranean Sea if we couldn't see all around the typical hills of Haute Provence.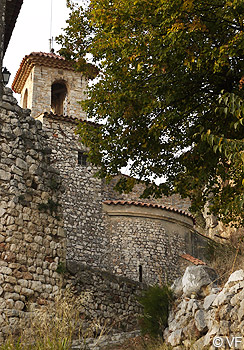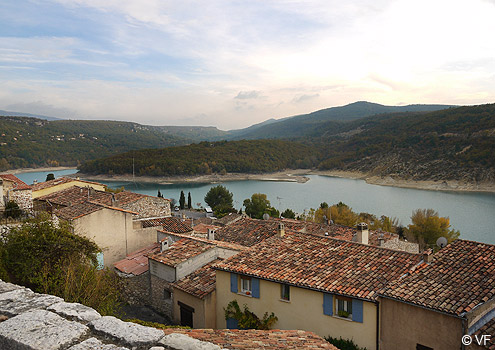 Archaeological remains have confirmed the presence of Romans in Bauduen. An important Roman road joining the port of Fréjus to Riez and Domitia passed nearby. In the early 19th century the village had about 1,000 inhabitants, a paper industry was an important part of the village economy with the hydraulic power supplied by mills in the valley, it remains no trace today.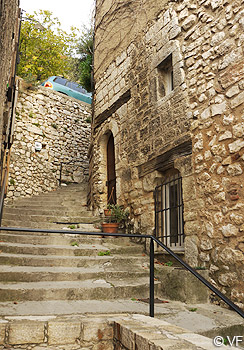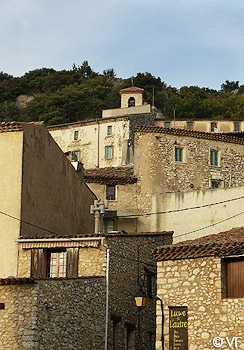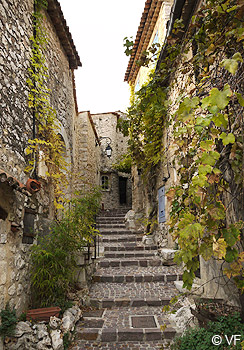 Bauduen is a pretty village in the Haute Provence. Its streets are staged on the steep hill of the Défens, above the agricultural plain where flows Verdon. The village, with its narrow streets and old houses of stone are very well restored and offer the opportunity of a pleasant walk. You'll notice the presence of medieval gates, sections of medieval walls and mullioned windows. Bauduen is dominated by a Romanesque church dedicated to St. Peter and St. Paul.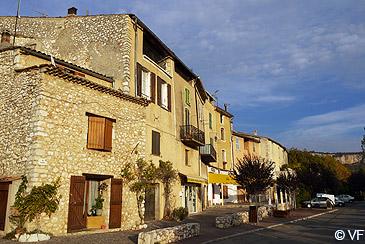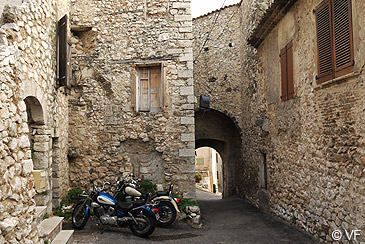 In 1973 the dam was completed and Lake St. Croix filled in water. The initial plan was to flood the village of Bauduen but the presence of a resurgence "La Fontaine l'Evequ" has raised fears that the lake is drained by siphoning. Bauduen was spared, but that was the end of the agricultural and pastoral activity, vocation of the inhabitants of the village since its foundation. Bauduen turned into a tourist sight, as it is one of the prettiest villages in the Verdon Regional Park, in a unique natural environment, and it offers visitors swimming and recreational boating on Lake St. Croix.

Information and accommodation in Bauduen :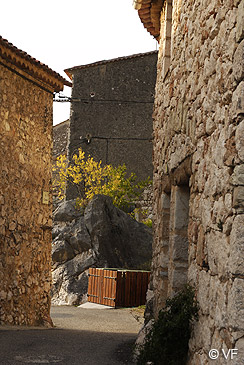 Find a Bed and breakfast in the Verdon amongst a large selection of B&B in Provence
Bauduen tourist office web site : www.bauduen-sur-verdon.com
Sights and activities :
Picturesque village
Lake St. Croix du Verdon
Church of St. Peter and St. Paul
Lake St. Croix (swimming, boating)
Weekly Sunday morning market
Coming to Bauduen
GPS coordinates N 43°44'04'' - E 6°10'30''
The common Bauduen is in the Var department in the Regional Natural Park of Verdon and near the Gorges du Verdon and Lake Sainte-Croix.
Bauduen location: altitude 480 meters, 320 inhabitants,16 km from Aups, 22 km from Aiguines, 32 km from Moustiers-Sainte-Marie, 40 km de Draguignan
[an error occurred while processing this directive]