Aiguines overlooks the Lake St. Croix from a height of 823 meters. The village of Haut-Var is located at the entrance of the Gorges du Verdon of, at its left bank. The village stands on the forward part of the Grand Massif Margès, guarding the canyon. Many vacationers on the road of the Gorges get through the Grand Rue of Aiguines dominated by its belfry clock surmounted by a bell, and happy are those who stop there.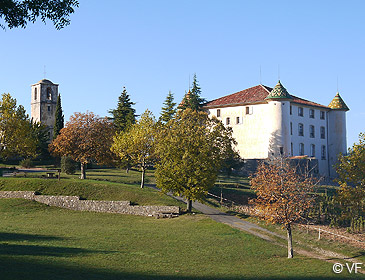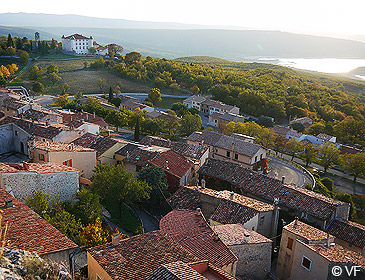 To admire the beautiful view of Lake St. Croix, you need to climb through the alleys and stairs lined with old houses at the top of the village to St Peter's Chapel. Despite its small size, St. Peter's chapel was the old parish church of the village, adjoining a feudal castle of which only a few stones remain. Just outside the village, the pretty castle with four towers topped with ceramic tiles dates from the Renaissance.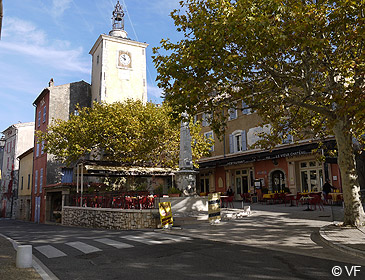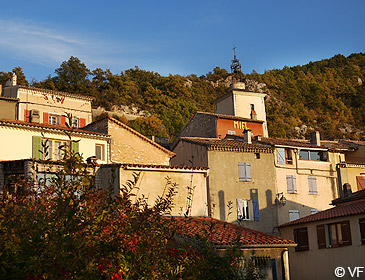 From the 16th century wood turners made ​​the prosperity of the village which had more than 1,000 inhabitants in the mid 19th century. The surrounding forests abound with boxwood, a hardwood often used in turnery. In Aiguines were made studded bowls that until the mid 20th century made ​​the happiness of bowlers of all Provence. They were cut and shot in boxwood roots collected in the Gorges du Verdon. Women planted nails wrought iron, more than 450 were required by ball.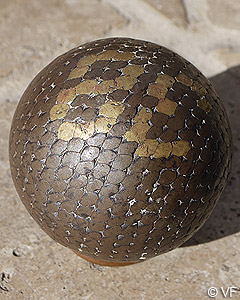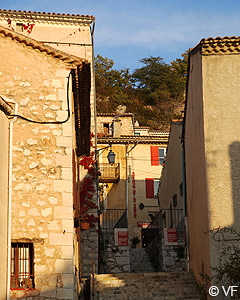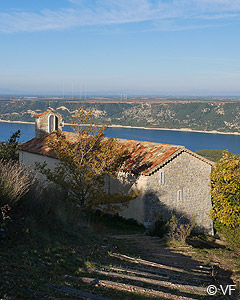 Three events have marked the recent history Aiguines, the largest municipality in the department of Var (11 443 ha). After World War II, the Army requisitioned the land plateau Canjuers to form the largest military airfield in Europe (60km to 20km) to which access is prohibited to the public. The ridge road along the Verdon Gorge was opened in 1950. In 1973 the dam of Sainte-Croix was built , Lake St. Croix overwhelms the medieval bridge which crossed the Verdon and the village of Salles-sur-Verdon below, destroyed and rebuilt above. The future of Aiguines, long deserted by wood turner, is a quality tourism: A friendly welcome between the water and the sun and in a exceptional natural site.

Accommodation in Aiguines
Choice of B&B and Guest houses in Verdon on the portal of the B&B in Provence
Aiguines official web site : www.aiguines.com
Sights and activities
Picturesque village
Renaissance castle (private)
Chapel of Saint-Pierre
St. John's Church
Gorges du Verdon (hiking, boating, rock climbing)
Lake St. Croix (swimming, boating) - Votive Feast early August
"Days Turned wood" in August - Weekly market on Monday
Coming to Aiguines
GPS coordinates N 43°46'29'' - E 6°14'35''
Aiguines is in the Var department in the Regional Natural Park of Verdon and near the Gorges du Verdon and Lake Sainte-Croix.
Location of Aiguines : altitude 823 meters, 255 inhabitants, at the entrance of the Gorges du Verdon, and bording the Lac de Sainte Croix, 15 km from Moustiers-Sainte-Marie, 20 km from Aups, 22 km from Bauduen, 21 miles from Trigance, 45 km from Draguignan, 61 km from Digne-les-bains, 65 km from Manosque