Lourmarin, village in the Luberon
The Village of Lourmarin stands on the soft slopes of a hill beyond the southern side of the Luberon mountain. The village lays beside the great way of communication, from which we can see it and the dark ridges of the Luberon mountain in the background. Loumarin is listed amongst the most beautiful village in France.
As for many villages in this part of Provence, some artists associated their names to Lourmarin. The writer Albert Camus choosed this place as residence, his remains are buried in the cimeterry of the village. Henri Bosco, another writer, is also a famous 'lourmarinois":
Life in the village has not always been as peaceful as it looks today.The Vaudois who settled there in the15th century and were at the start of the development of the village. During the Wars of Religion in the 16th century, Lourmarin was slaughted and the Vaudois cruelly persecuted.
However the temple built outside the village in 1816 give evidence of the maintenance of an living protestant community.The Castle of Lourmarin stands on a hill beside village. This beautiful edifice has kept its elegant Renaissance style, despite the tribulations of its history.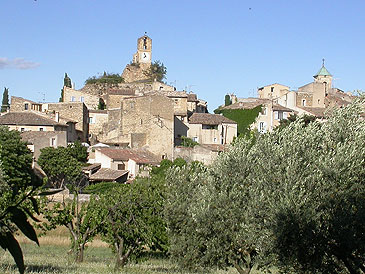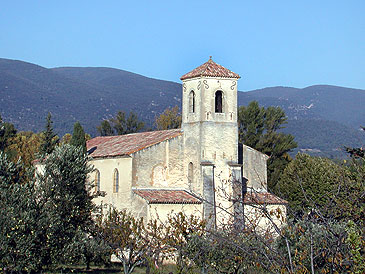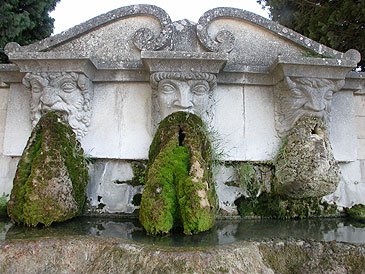 The Cstle of Lourmarin
Built by the family "d'Agoult" in the 15th and 16th centuty, the castle is spared during the Revolution time, but it is slowly let down to ruins. The castle is saved in 1921 and restaured by Robert Laurent-Vibert, a rich manufacturer from Lyon.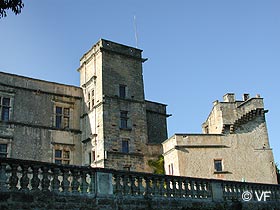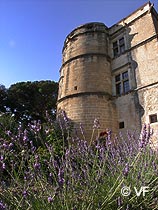 He died in an car accident in 1925, and gave in his will the castle by donation to the "Académie des Belles Lettres d'Aix" in charge to create a cultural centre and a resicence for the artists.
The Lourmarin's castle is surrounded with vineyards and olive trees, where you can enjoy a beautiful walk in the provencal countryside.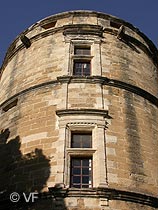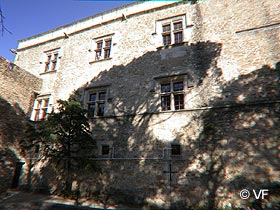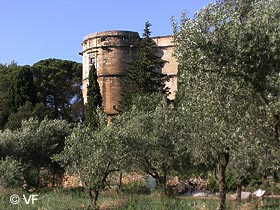 Accommodation in Lourmarin and nearby
selection of bed and breakfast near Lourmarin and in the Luberon
tourist office web site : www.lourmarin.com
Coming to Lourmarin
GPS coordinates : N 43°45'48'' - E 5°21'44''
Location : 315 meters above sea level, 1100 inhabitants, 5 miles from Cucuron, 8 miles from Bonnieux, 12 miles from Apt, 22 miles from Aix-en-Provence, 36 miles from Avignon