Cucuron is a picturesque village on the south side of the Luberon, at the foot of the "Mourre Negre", thesummit of the Grand Luberon. Cucuron is set on a hill above the village roofs with red tiles emerge the belfry of a beautiful campanile four stone pillars and a rectangular tower remains of the medieval castle. There are still walls tower round tower and some inserted in the housing walls.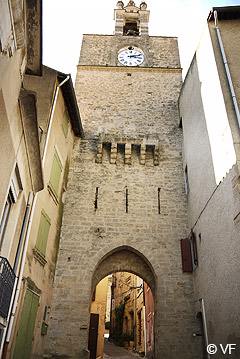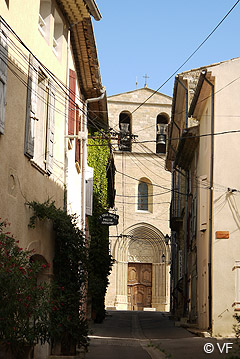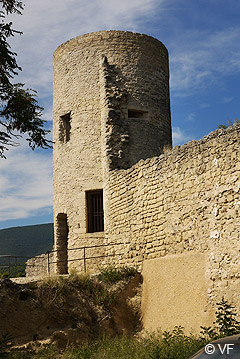 Two medieval gates give access to the lanes of the old town where you will find the beautiful facades of houses from the 17th and 18th century mullioned windows and stair of the 15th century.
Archaeologists have found the remains of dwellings of Neolithic and Roman villas around Cucuron, but the village appears in the archives of the 11th century, is formed around the castle, the "Castrum Cucurone.".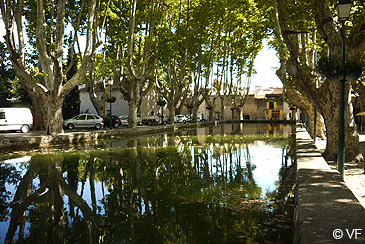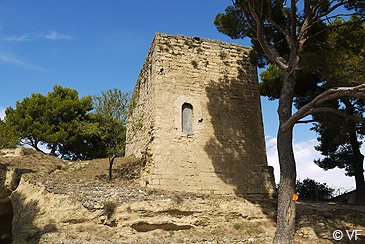 Cucuron breathes this Provencal lifestyle that makes the charm of this area. You can stroll through its streets, admiring the scenery around, at the foot of the old village pond basin is a peaceful place, shaded by plane trees, a perfect place to have a lunch or dinner.
Cucuron is "Cucugnan" of "Letters from my Windmill" by Alphonse Daudet. During a dream, the priest finds his flock to hell and not to heaven, he began to confess and make them find the right ways.

Accommodation near Cucuron
Selection of guest rooms in Luberon and guest rooms in Lourmarin on the portal of Bed and Breakfast in Provence
Tourist office : web site www.cucuron-luberon.com
Monuments and activities
Tower Saint Michel
Church Notre-Dame de Beaulieu
Tour de l'horloge (Befry)
Remains of the walls and old houses of the 17th and 18th centuries
Chapel Notre-Dame-de-Beauvoir 2km from the village
Marc Deydier museum: history, prehistory, archeology
Fête de la Sainte Tulle 1st Saturday after May 21;
weekly market tuesday morning
Coming to Cucuron
location GPS N 43°46'24'' - E 5°19'72''
The municipality of Cucuron part of the Luberon Regional Park..
Location : altitude 250 meters above see level, 1850 inhabitants, 8km from Lourmarin, 12 km from la Tour d'Aigues, 15 km from Grambois, 20 km from La Bastide des Jourdans, 26 km from Apt, 37 km from Aix en Provence, 66 km from Avignon