La Tour d'Aigues is a pretty village at the foot of the southern Luberon, built on a hill above the small river Eze. La Tour d'Aigues houses the ruins of a magnificent Renaissance castle. The church Notre-Dame-de-Romegas with thick walls and two medieval gates mark the entrance to the old village wiith shady winding streets that keeping coolness during hot summer days.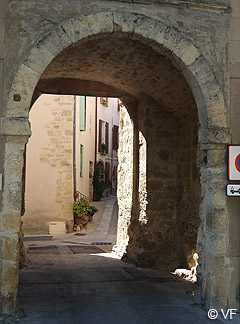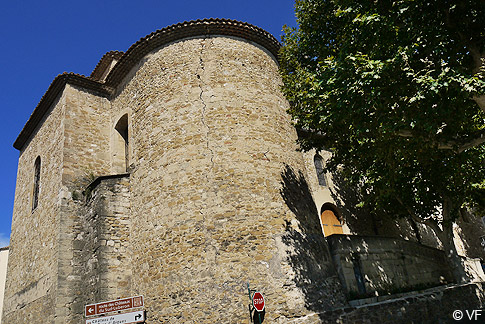 The village of La Tour d'Aigues appears in history in the 11th century under the name "Tual de Aquis", a dungeon was therefore built at this place, where you could watch the region. The village suffers from the depredations of Raymond de Turenne at the end of the 14th century religious wars in the 16th century because of the Waldensian community. Following the succession, the village belongs to Jean-Louis-Nicolas Bolliers who built (between 1550 and 1577) on the site of the medieval fortress the Château de La Tour d'Aigues, surely the most beautiful Renaissance castle the region, inspired by castles of Ile de France.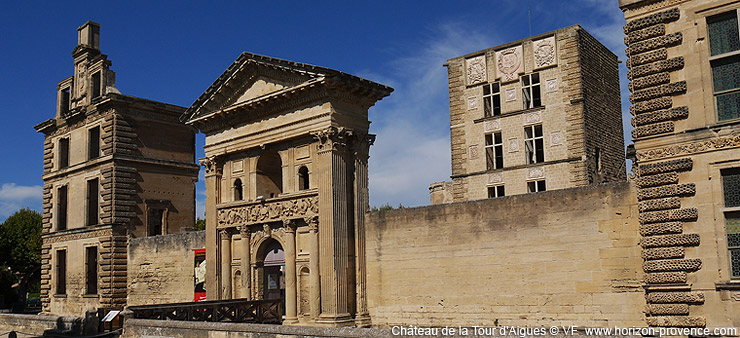 The lordship and castle gets in the 18th century to the family of Bruni, wealthy merchants from Marseilles. The new lords are recurring conflict with the public, a first fire causes major damage to the castle in 1780. He will once again be burned during the Revolution, looted and eventually abandoned.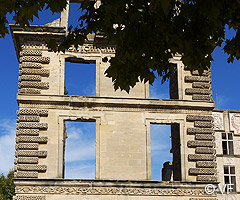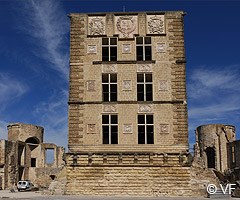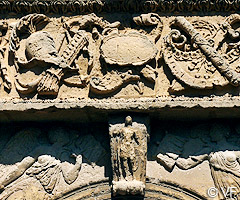 It remains to visitors to admire the splendid facades, gilded by the sun they have the color of good bread.The gaping windows open to the sky and pretty terraces stand above the valley through where flows the Eze, and the monumental form of a triumphal arch of the ancient Roman reminds motifs of the triumphal arch of Orange. The General Council of Vaucluse began his restoration of the castle of La Tour d'Aigues and installed in 1985 in these places two museums: a museum of pottery and a history of Pays d'Aigues museum. Many events take place every year a festival is held in the summer in the courtyard of the castle.
Accommodation and information
Large choice of B&B near Lourmarin and La Tour d'Aigues on the portal of Provence B&B
Tourist office : website www.sourireduluberon.com
château de la Tour d'Aigues www.chateaulatourdaigues.com
Sights and activities
Château de la Tour d'Aigues
Notre Dame Romegas church
Museum de la Faïence (of Earthenware)
Feast of St. John in June
Votive fest in July
Festival of Luberon in July / August
Luberon Marathon in October
The truffle fair and Christmas market in December
Coming to la Tour d'Aigues
GPS coordinates N 43°43'29'' - E 5°32'52''
La Tour d'Aigues is part of the Luberon Regional Park.
Location : altitude 270 meters, 3900 inhabitants, 8 miles from Cucuron, 10 miles from Lourmarin, 16 miles from Aix en Provence, 17 miles from Manosque, 45 miles from Avignon