The Avignon Festival is in France the event of the year that all people interested with theatre and performing art wait for.
The Avignon Festival was created by Jean Vilar who came in the Cour d'Honneur of the Pope's Palace for the first time in 1947. He made of the Avignon Festival the Festival par excellence, where a demanding theatre come to meet the larger public. Sixty years after its debut, its success is still at the top.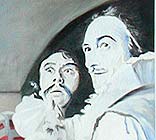 Actors made the legend of the Avignon Festival, Jean Vilar of course, but also comedians of his troop : Gérard Philipe, Jeanne Moreau, Maria Casarès and many others. The Festival d'Avignon is also a mythical stage for theatre in France : the Cour d'Honneur of the Pope's Palace.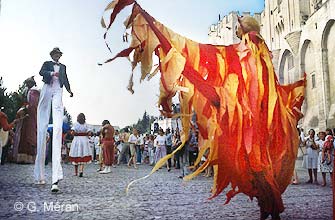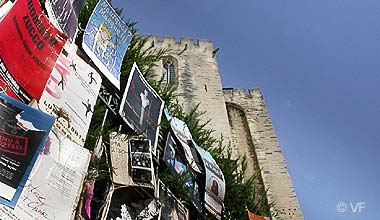 the Avignon Festival Off is the anarchical and luxuriant complement of the official Avignon Festival. It burns the old papal city with a frantic enthusiasm : theatre stages appears everywhere in the centre of the city. Shows are in the street, on improvised stages located in improbable places. The Avignon Festival Off attracts a numerous public, curious and ready for the most diverse experiences.
Many words are written on the Avignon Festival every year but it is above all a living experience.
Festival d'Avignon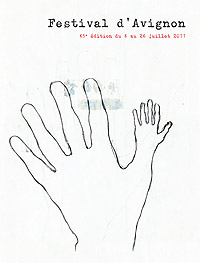 Official website of Avignon Festival: www.festival-avignon.com
Cloître Saint-Louis - 20, rue du portail Boquier - 84 000 Avignon
Tel : +33 (0)4 90 27 66 50
Avignon Festival OFF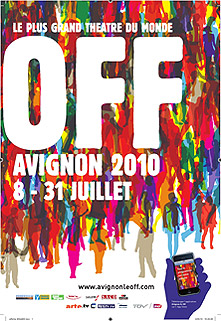 Official website of Festival Off Avignon : www.avignonleoff.com
Tel : +33 (0)4 90 85 13 08