Castillon-du-Gard is a medieval village at the southern end of the Gorges du Gardon, just 3 km from the Pont du Gard. The village is built on a advanced ridge of a small plateau (90 meters) overlooking the Gardon valley planted with vines and cherry trees. The view extends to the Pont du Gard of whichwide arches embedded in the scrubland. Castillon is located a little away from the main roads leading west to Uzès and to Bagnols-sur-Ceze to the north, it is a peaceful and quiet town more active during the tourist season.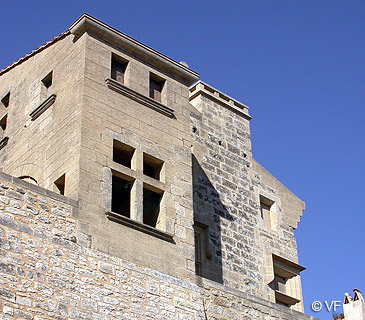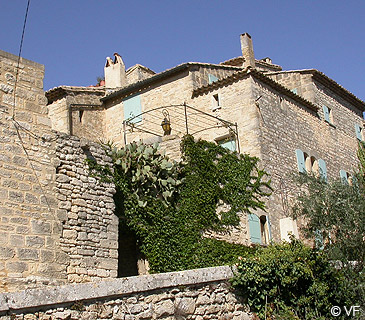 Outside the village, towards the northwest was a beautiful Roman villa whose ruins are still visible, it was the center of an important agricultural property where the right and the olives were pressed. Castillon is named after the castle was built here, defensive structure protecting the population. In the Middle Ages the village called "Castrum Castelione" is a possession of the Bishop of Uzès. A consul of the village was named by the bishop. The religious wars were disastrous for Castillon: the village is taken by the Protestants in 1568, and then taken by the Catholic party two years later. Protestants from Uzes seize it again in 1575 and their opponents finally resumed in 1580. After these events, Castillon is strongly damaged.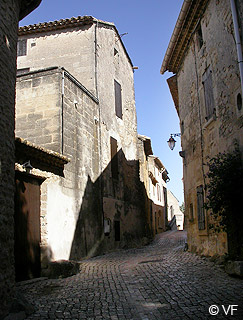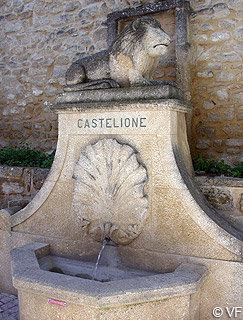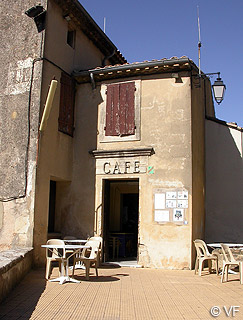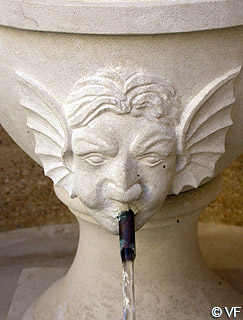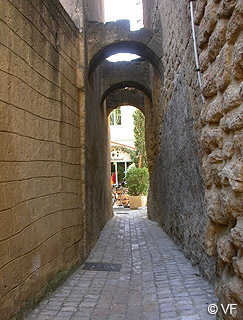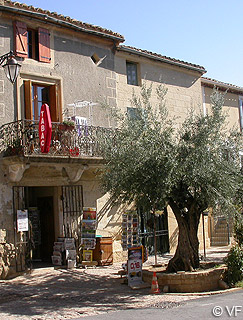 However, today visitors find in Castillon a beautiful medieval village, one of the most beautiful in the Gard department. The facades have been beautifully restored in the 70s. Around the central square with two olive trees and the winding narrow cobbled streets, there are remnants of ramparts, mullioned windows, flying buttresses, gargoyles and fountains. The churches and most recent, dating from the 19th century. Outside the village are the chapel Saint-Christophe (southeast), the Romanesque chapel of Saint-Caprais (north west), an ancient place of pilgrimage, and the ruins of a "leproserie" , place to isolate people afflicted by leprosy.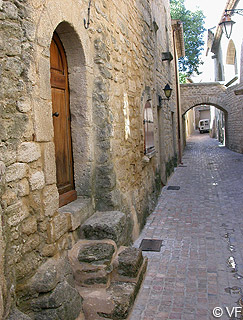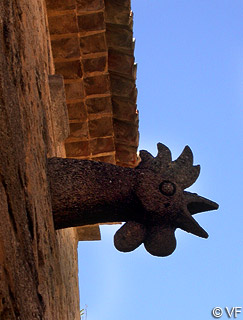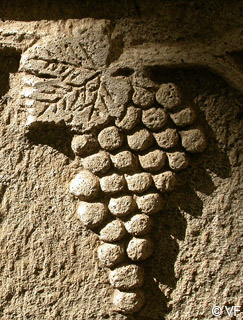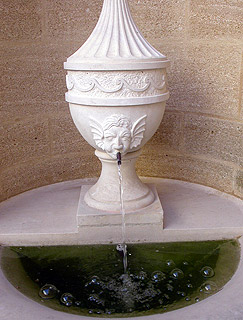 The village of Castillon-du-Gard is located in the department of Gard, near the Pont du Gard and the town Remoulins.
Accommodation in Castillon-du-Gard :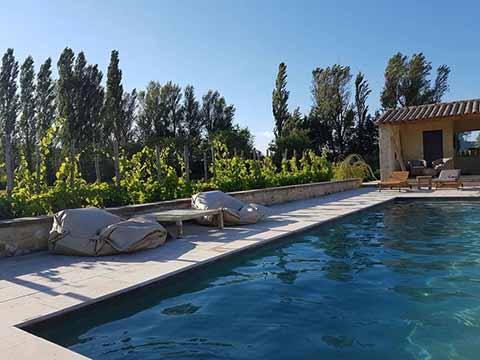 Fontaine de Cérier
Two charming guest rooms at the feet of Castillon-du-Gard.
Find a guest house near the Pont du Gard amongst b&b's of Provence
Castillon-du-Gard official website : www.castillondugard.fr
Sights and activities :
Medieval Village
Chapel of St. Christopher
Chapel of St. Caprais
Votive feast on the last Sunday of July
Coming to Castillon-du-Gard
GPS coordinates N 43°58'13'' - E 4°33'16''
Location : altitude 92 metres, 950 inhabitants, 3 km from Vers-Pont-du-Gard, 3 km from Pont du Gard, 11 km from Collias, 16 km from Uzès, 26 km from Avignon, 30 km from Nîmes,