Facade of the Ceccano livery in Avignon

Livrée Ceccano, a cardinal's palace in Avignon

The painted ceilings of the Livrée Ceccano

Hall of the Avignon Public Library in the Livrée Ceccano

Medieval fresco on the wall of the Livrée Ceccano in Avignon

Detail of the ceiling of the Ceccano livery in Avignon

Hall of the Avignon Public Library in the Livrée Ceccano
La Livrée Ceccano, a 14th century cardinal's palace in Avignon
The Ceccano livery is a magnificent example of the palaces of cardinal of the time of the Popes, called "cardinal's liveries" built in and around Avignon when these great dignitaries of the Church, realizing that the Pope and the Curia were installed in Avignon for an undetermined time, had to build residences worthy of their rank. Avignon did not have enough prestigious buildings, so land and houses were delivered to the cardinals to build their palaces. The Livrée Ceccano is one of the best preserved palaces, many of which have disappeared, destroyed or divided and redesigned for other uses.
The original 14th century building is built as a fortified house, surmounted by battlements. The first occupant, the Cardinal of Arrabloy, began its construction and then Cardinal Annibal of Ceccano (1482-1350) lived there from 1333 until his death in 1350 and gave it his name . He is responsible for the decoration of murals and ceiling paintings. Cardinal Annibal de Ceccano was the son of the Count of Ceccano, a village in Lazio. He also owned the Gentilly palace in Sorgues and a private mansion in Villeneuve-les-Avignon. He received the cardinal purple from Pope John XXII,. Correspondent with Petrach, he made many trips to Italy where he played an important political and diplomatic role in the service of Pope Clement VI.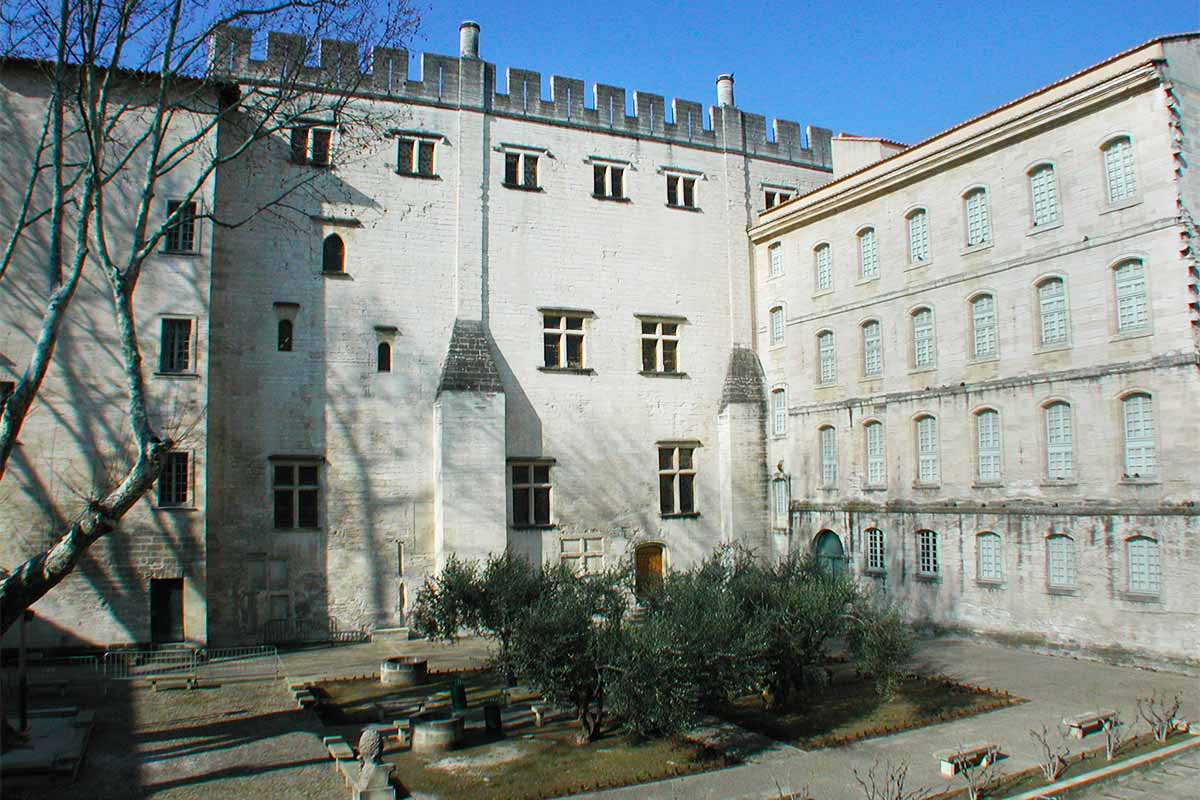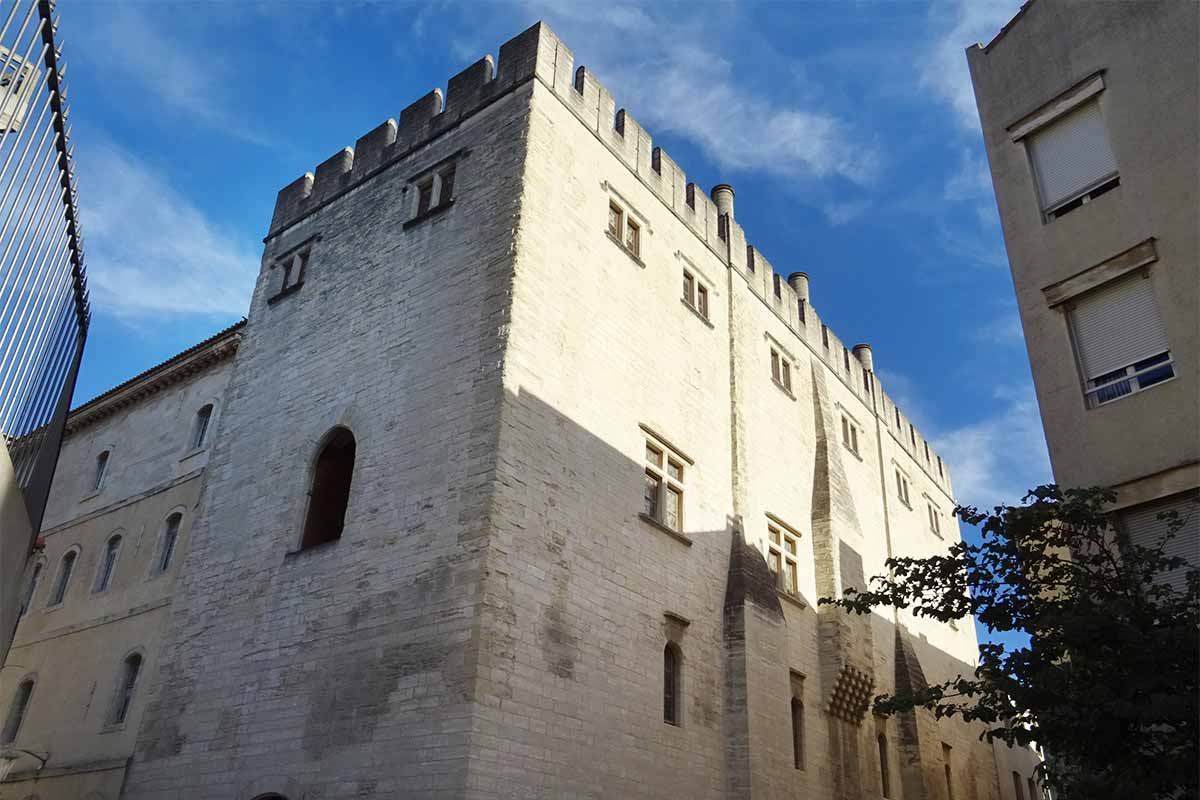 The Ceccano livery houses a Jesuit college from 1564. They enlarged the complex by adding buildings to the original body. It is a barracks taking the Revolution and again a oleagra and a high school after 1810. The students and teachers left the premises permanently in 1960 for the Lycée Mistral. The Cardinal's Palace has been restored and the original epintures highlighted. The public library, originally at the Calvet Museum, was transferred in 1982 to the Ceccano Library.
In the room of the lending library on the 1st floor, the decorations painted on ceilings and walls are remarkably well preserved. The paint was applied without plaster, directly on the stone. We recognize the coat of arms of the Counts of the Ceccanoes. In the room of the 3rd floor the paintings of the room are less flamboyant but the vast room is worth a look.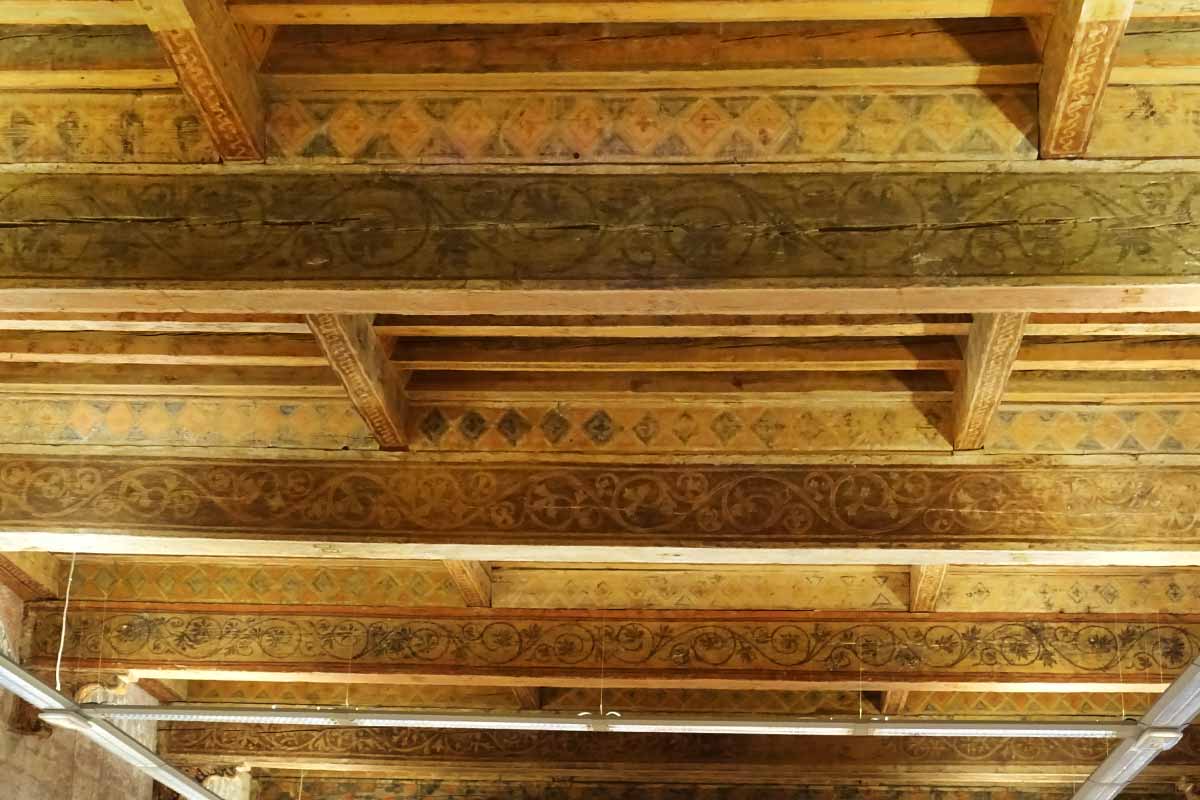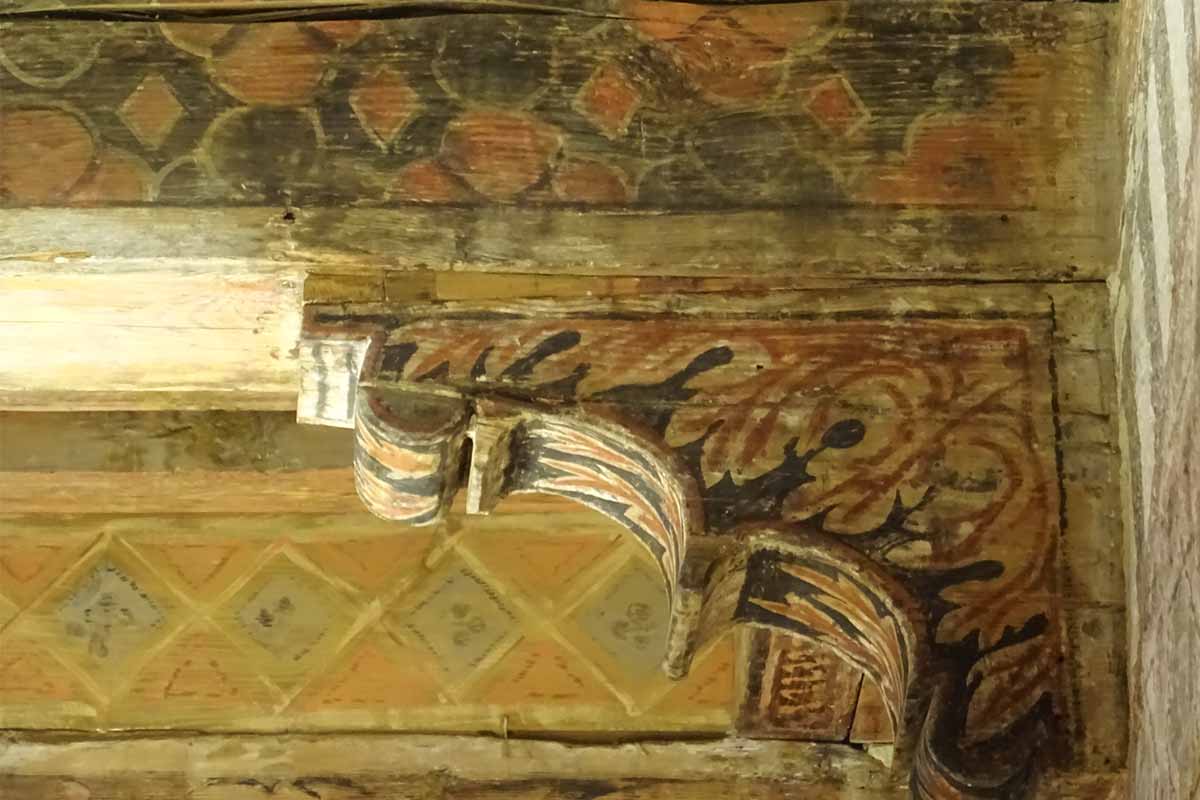 The Ceccano Public Library
The original collection of the public library comes from the confiscation and gathering during the Revolution of books kept in churches and convents in Avignon and the region, then by donations and acquisitions from the Calvet Foundation.
Opened to the public towards the end of 1809, it consisted of 26,540 printed volumes and 700 manuscripts. Today the library installed in the Livrée Ceccano is a modern media library, with different spaces: the loan for adults and children, a study room, a disco, an exhibition and archive room.
Public reading sessions and meetings are regularly organized with the participation of well-known writers.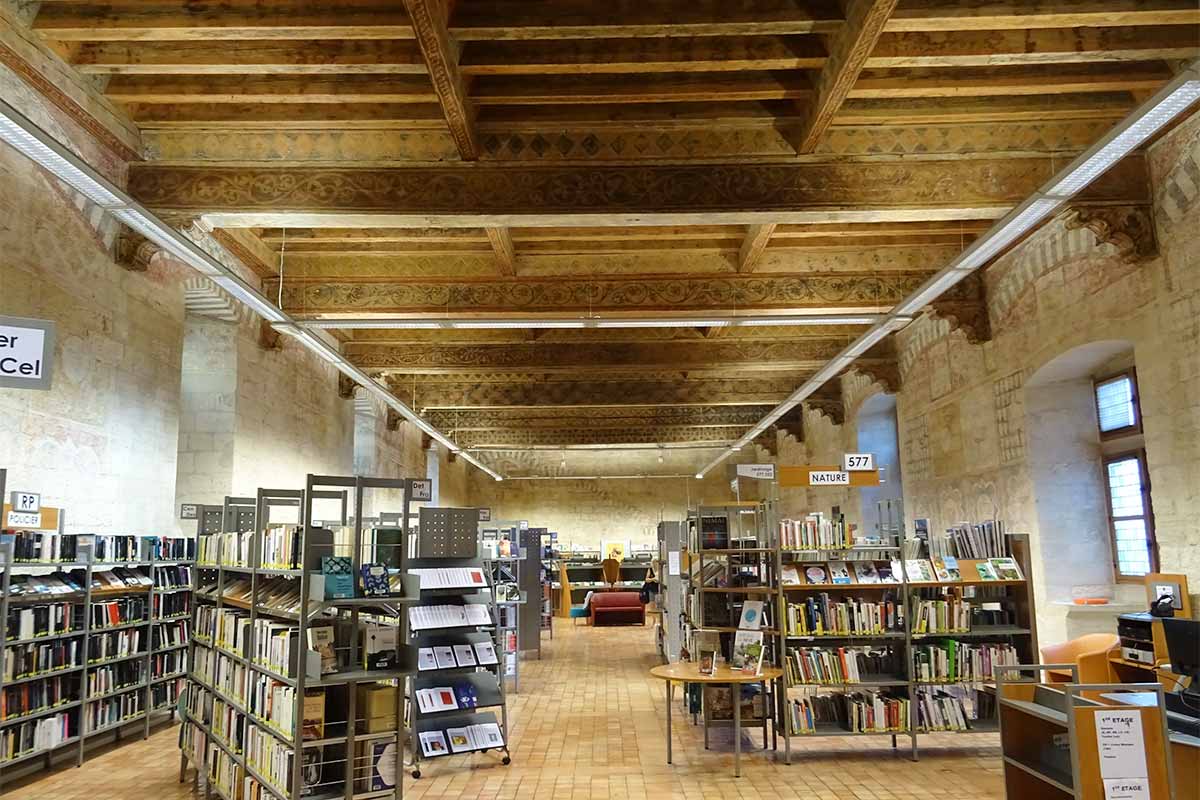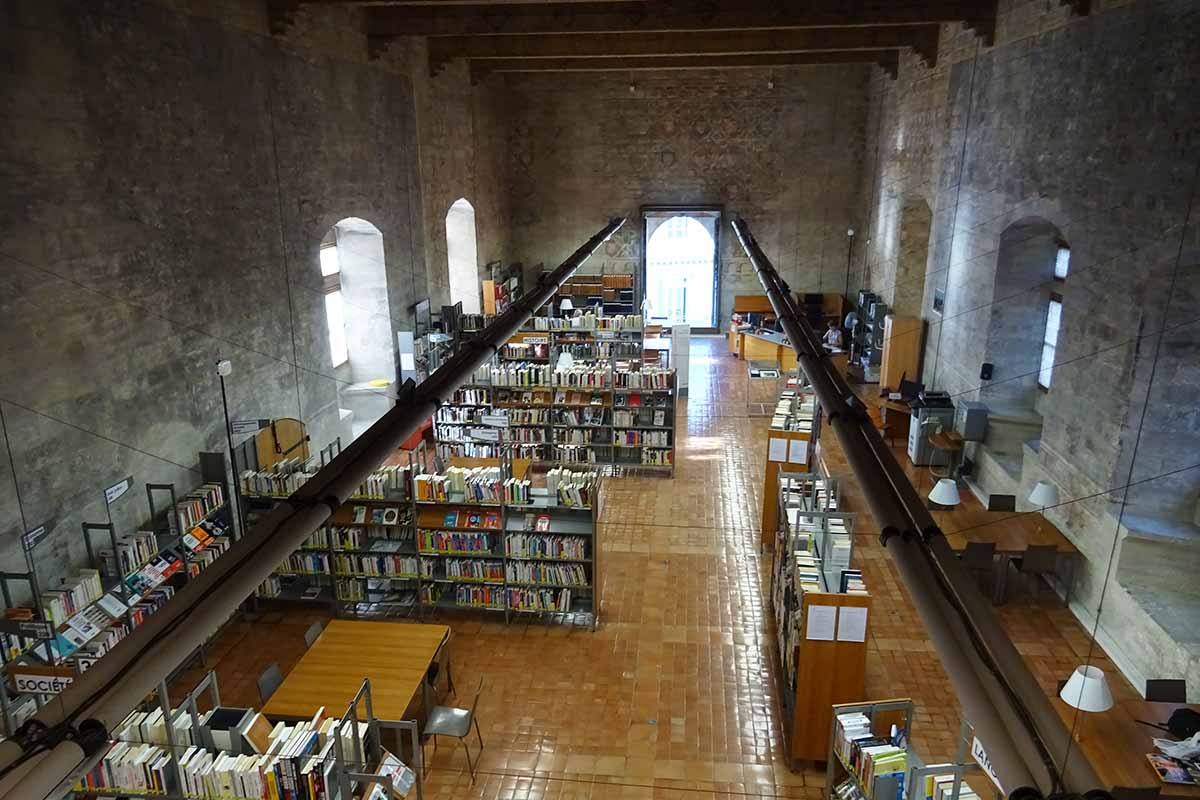 Practical information
Ceccano Media Library website: bibliotheques.avignon.fr