Richerenches is one of four towns of the "Enclave des Papes" a small part of the Vaucluse department isolated in the Drôme department . Richerenches held each winter a well-known market by food lovers : the truffle market.
Truffle market
From November to March, each Saturday morning , the cars are parked under the platane trees of the "Cours Mistral", an alley one hundred meters long which runs the wholesalers truffle market. The bold and subtle scent of truffles fillsthe air. Producers open their car trunk where professional and amateur crowd: prices and quantities are traded by mutual agreement.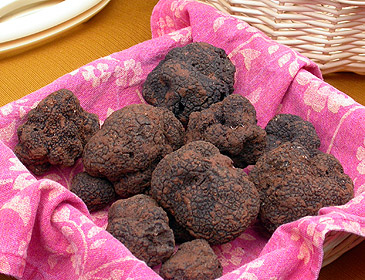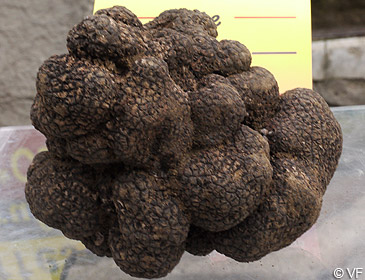 The area (northern region of Vaucluse and Drôme Provençale) is the most suitable for the cultivation of truffles, and half of local production transits here in Richerenches. The truffle market in Richerenches is the largest in Europe.
For individuals, a truffle market retail stands on the perpendicular street, with a traditional Provencal weekly market.
The truffle produced in the region is Richerenches is the tuber melanosporum specie, which is usually trading around 1000 euros per kilo, more or less depending on the year. Some years we can find the of the much rarer white truffle, which can cost up to 3,000 euros.
Truffle market of Richerenches was established in 1922. At that time, the culture of vine had declined, affected by phylloxera, the market became the largest (and only) in the region. The third Sunday of January truffle a Mass is celebrated in the village church in honor of St. Anthony (patron of truffles proucers and truffle), it is celebrated in Provencal language, truffles are used as offerings. The whole is weighed and sold at the end of the ceremony.
The village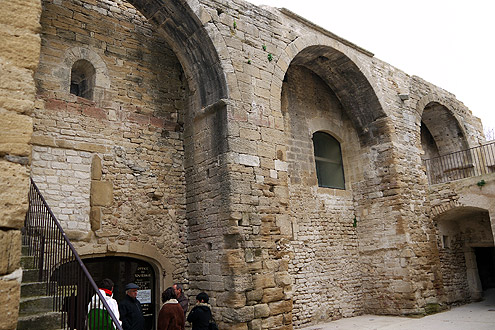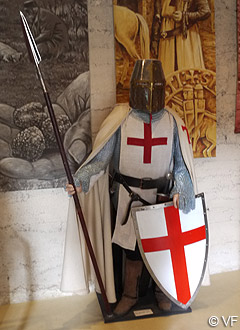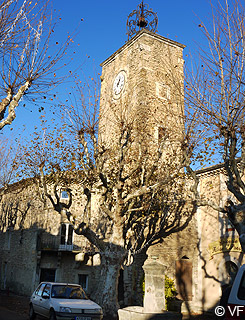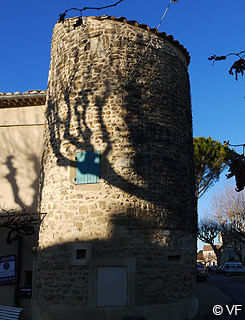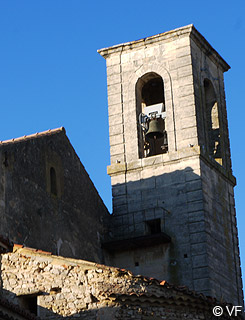 In the Middle Ages the largest Templar Commandery of Provence was in Richerenches. Templars have drained the marshy area - Richerenches is the only one of four villages in the Enclave to be located in the plain - and build a large farm where they produced vegetables, cereals, wine growers, raise sheep and horses war they exported in the Holy Land. Beautiful buildings remain of the commandery : in particular the Templar House houses the tourist office and a small museum. The large belfry dates from the 18th century, when the church of the Commandery was rebuilt.
Accommodation and information about Richerenches
Great selection of b&b near Grignan sur le portail des chambres d'hôtes de Provence
tourist office web site : www.richerenches.fr
Sights and activities :
Commandery of Knights Templar
Market truffle from November to March on Saturday morning
Chapelle Saint-Alban
Weekly market on Saturday morning (all year)

Coming to Richerenches
GPS coordinates N 44°21'35'' - E 4°54'41''
The town of Richerenches is located in the department of Vaucluse, in the Enclave of the Popes (part of Vaucluse in the Drôme Provençale)
Location : altitude 120 metres, 700 inhabitants, 4 miles from Valreas, 5 miles from Grignan, 13 miles from Orange, 38 miles from Avignon