Cassis is an ancient fishing harbor and place of trade (carsici portus was his Roman name), nowadays also a renowned small tourist town and seaside resort. Cassis is located in a beautiful location at the bottom of a narrow sheltered bay on the west by Mount of Gardiole and dominated to the east by the high cliffs of Cape Canaille. The harbor is home to many fishing boats and tourism starting point to visit the Calanques nearby. Quays lined with colorful houses and pier are a very pleasant place to stroll and the beach of Grand Large in the heart of the city offers the opportunity for swimming and sunbathing.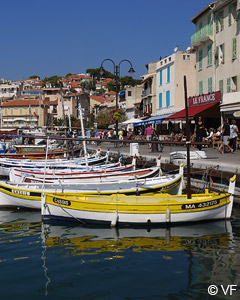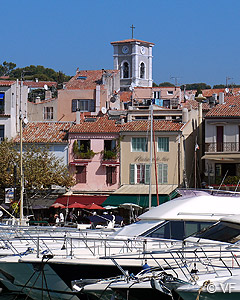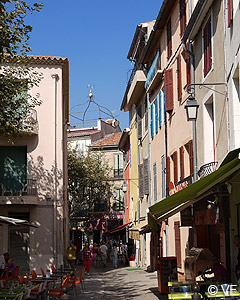 The city center was rebuilt in the 18th century, the streets are orthogonal and regular, fairly steep. Roofs emerges the steeple of the church of St. Michael was built in the 19th century.
To the east the remains of a medieval fortress overlooking the city, it was built by the Lord of Baux-de-Provence, Cassis overlord in the Middle Ages. Today it is a private property, it can not be visited.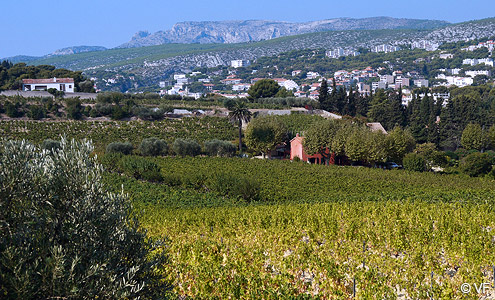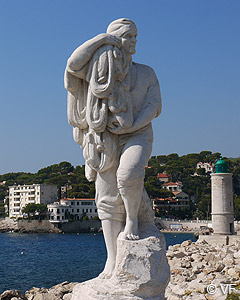 Behind the town are staged vines on the hillsides around the Gulf of Cassis. The presence of the vine is even prior to the arrival of the Phoenicians in Marseille. Cassis wine is one of the oldest wines of France, he was the first to obtain the AOC in the company of Châteauneuf-du-Pape and Sauterne. The bulk of production is a white wine that matches harmoniously with seafood and fish.
The statue on the harbor evokes Calendal (Calendau in Provençal), a hero of an epic poem cassisdain Mistral, "Summon the soul of Provence". Calendal simple anchovy sinner to win the favors of the beautiful Estérelle performs a series of exploits worthy of the work of Hercules.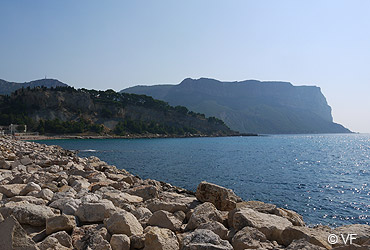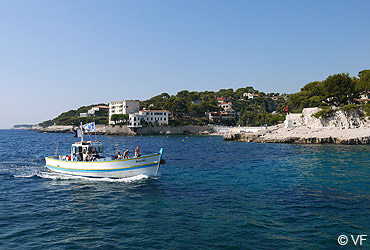 From Cassis walkers have walking trails (there are more than 160 km) and enjoy exceptional views: the ridge road to the Cape Canaille and La Ciotat, while in the direction of Marseille, En-Vau just two-hours walk is considered the pearl of the Calanques.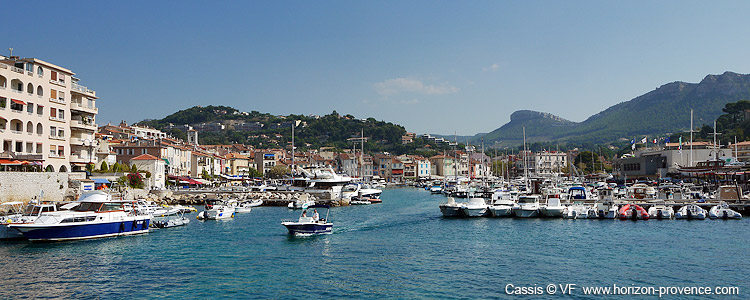 Accomodation near Cassis
Selection de b&b near Cassis in the portal of Provence's b&b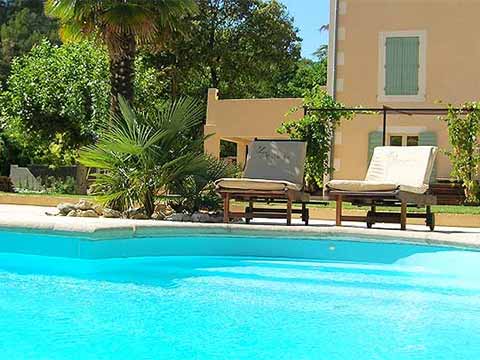 Le Manoir de Gémenos
charming bed and breakfast and Gîte in Gémenos near Cassis(15 km)in the Saint-Pons valley
Cassis tourist office : web site www.ot-cassis.com
Sights and activities:
Mediterranean Municipal Museum
Port of Cassis
The Calanques
Ridge Road
Provencal market on Tuesdays and Fridays
Printemps du Livre late April early May
Festival of the Sea in June
Christmas festivities
Wine Festival Cassis and harvest the last weekend in September
Running course Marseille-Cassis in October.
Exhibition "Place aux peintres"
Coming to Cassis
GPS coordinates N 43°12'54'' - E 5°32'13''
Situation of Cassis : altitude10 meters, 7800 inhabitants,
25 km de Marseille, 50 km de Aix en Provence, 44 km de Toulon