Place de l'Horloge in Avignon

Place de l'Horloge in Avignon

Christmas market on the Place de l'Horloge in Avignon

Coat of arms of Avignon on the Place de l'Horloge in Avignon
Avignon's heart has always been in the Place de l'Horloge. The esplanade, where the Roman forum used to be held, took on its present appearance in the 19th century. On one side of the square are today the terraces of cafés and restaurants whose terraces are set up in the shade of large plane trees. Opposite stand the facades of the Town Hall and Theatre built in the 19th century, while at the top of the square towards the Palais des Papes is the Calvet de la Palun Hotel, built by Jean-Baptiste Franque at the end of the 18th century, it was the headquarters of the Banque de France, it is now the gastronomic restaurant of the winegrowers dedicated to Côtes-du-Rhône wines and a Wine School.
The clock gives its name to the square that emerges above the Town Hall, it is an old belfry, a remnant of the cardinal's livery of Albano, destroyed in 1844. A couple of jacquemarts have been ringing the bell since the 15th century. The original statues were replaced and deposited in 1838 at the Palais du Roure.
The square was decorated with a monumental sculpture built for the centenary of the meeting of the Comtat Venaissin with France. The imposing memorial was moved in 1974 to the alleys of the Oule outside the ramparts in front of the quays of the Rhône. It is a pretty carousel that has replaced it over the years for the pleasure of children and adults.
In July during the Avignon festival, the Place de l'Horloge comes to life from morning until late at night. The terraces fill up, the onlookers crowd to applaud the street artists, the theatre companies come to attract the spectators by presenting original parades.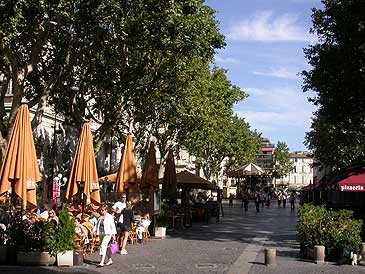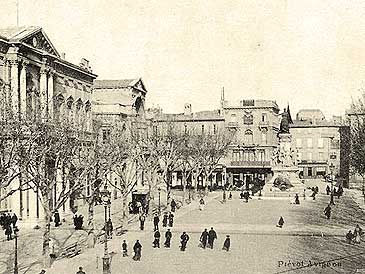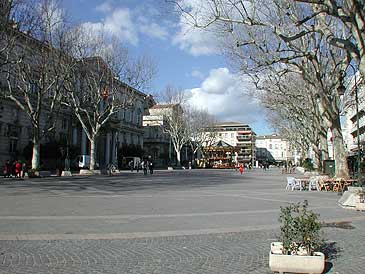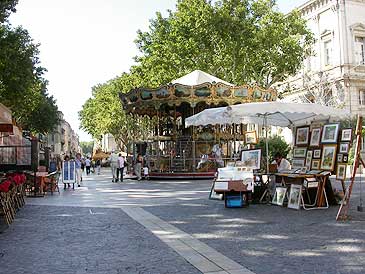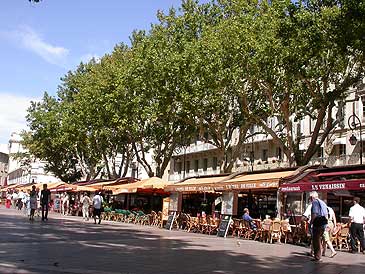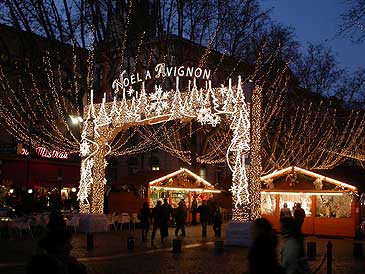 Avignon City Hall
Avignon City Hall stands on the Horloge square, in the city heart. It was built in 1844, and its shape is typical of the 19th century architecture.
A gothic cardinal palace stood previously there and housed the City Hall. Its tower and its clock was preserved, emerging now above the façade. The carillon's clock rings the day's hours.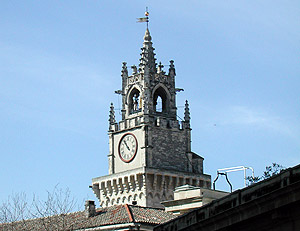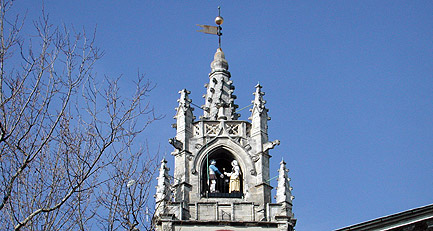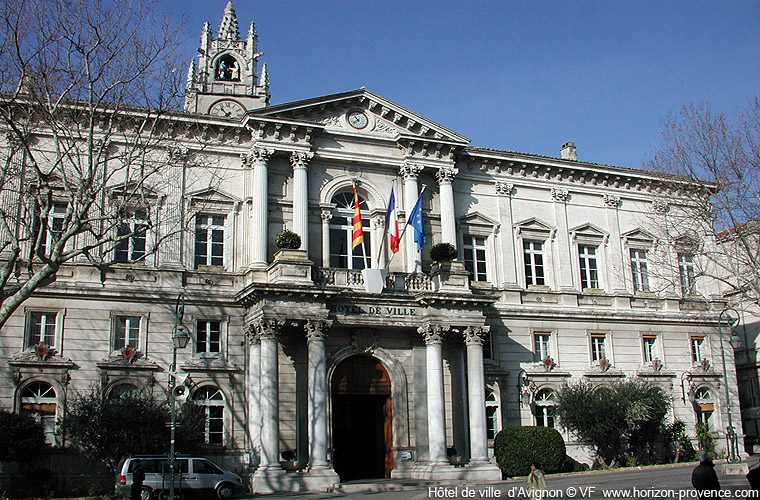 Avignon's theater
The Avignon's theatre stands on the Horloge square, in the city heart, just next to the city Hall. A previous theatre built there in 1825, was destoyed by fire in 1846. A new theatre (italian theatre) was quickly rebuilt. The two statues framing the entrance represent Molière and Corneille.
The theatre, officially called "Opera du Grand Avignon" houses shows all year, and during the Avignon Festival.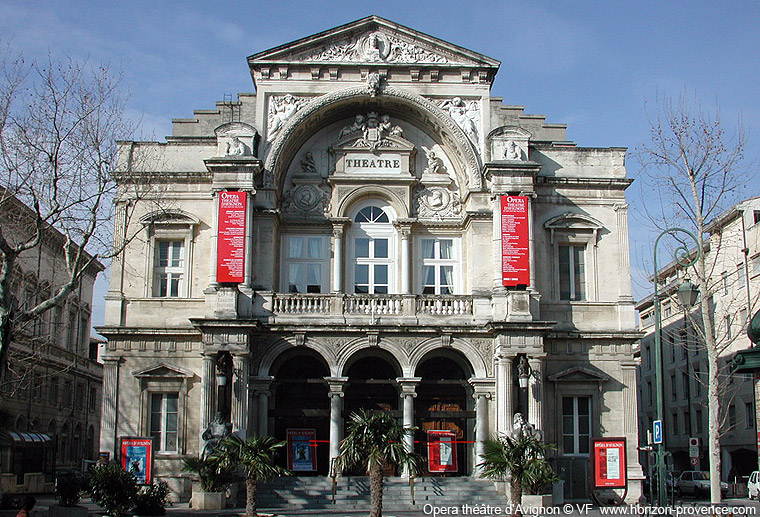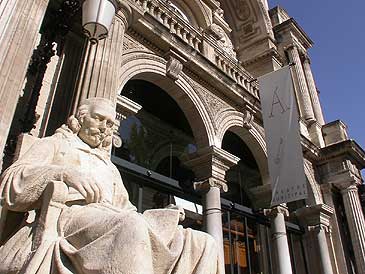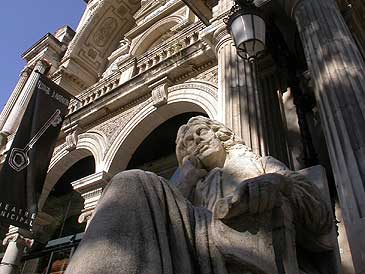 Practical information about the place de l'Horloge