The town of Forcalquier does not lack of character. It spreads nonchalantly on the steep slopes of cone shaped hill, crowned by the chapel dedicated to Notre Dame de Provence.
Forcalquier has also inherited character from its history, it was in the Middle Ages one of the seat of one of the three earldom of Provence, capital of a quasi-independant state, spreading on the Haute Provence and the Luberon. The little city has kept a flavour of aristocratic savoir-vivre, given by the fronts the houses in the old part of the city.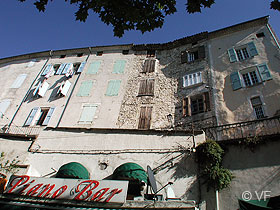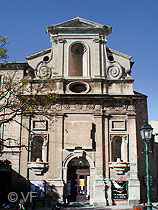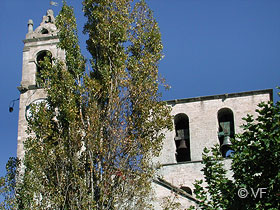 Forcalquier stands on the route of the ancient Via Domitia, a vital way of trade and communication linking Italy to Spain. The weekly market of Forcalquier is one of the biggest and most animated of the region.
The living centre of Forcaquier is the "place du Bourguet", heart of the city, overruned with the market each Monday morning. The square is circumbscribed with the road, the massive shape of the cathedral Notre Dame du Bourguet. On the opposite side, we notice the old convent of the Visitandines now converted to town hall and cinema.
Winding and narrow streets in the old Forcalquier's city are nice to walk trough. Old houses have very nice wooden doors and doors frames, showing the wealth of their owners in the past, but now a bit decrepit and sometimes restored.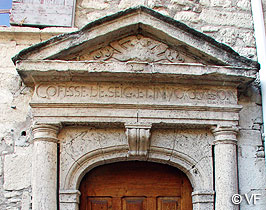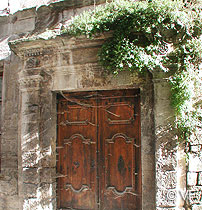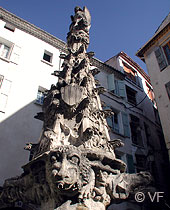 On the Saint Michel square stands a beautiful fountain in gothic style, erected in 1512. It shows some curious bas relief which from I let you the interpretation.
The ascent of the hill shaded with pines is easy. At the top stands the chapel Notre-Dame de Provence, built in 1875 in neo-byzantin style.La montée de la colline à l'ombre des pins est aisée. The outlook upon the region is splendid : north on the the Lure mountain, south on the eastern Luberon crest, and east on the white summits of the Alps.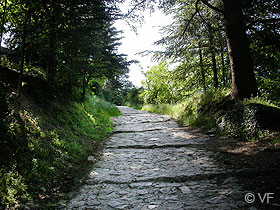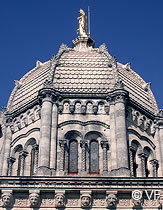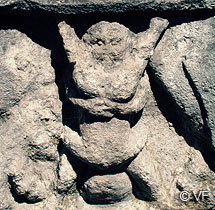 Coming to Forcalquier
GPS coordinates : N 43°57'31'' - E 5° 46'48''
Accommodation in Forcalquier
Choose a guest house in à Forcalquier on the portal of the guest house in Provence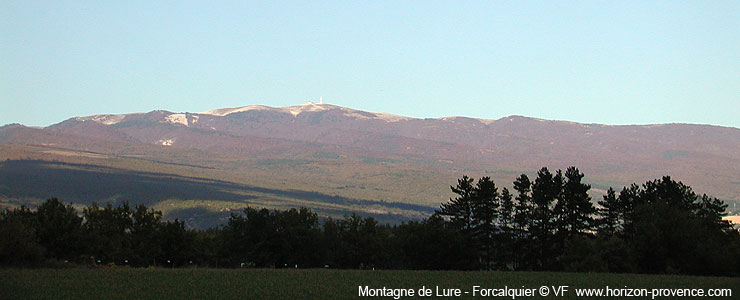 Forcalquier location : altitude 545 metres above see level, 4600 inhabitants, 2 miles from Mane, 6 miles from Sigonce , 7 miles from Dauphin, 8,5 miles from Ongles, 11 miles from Saint-Etienne-les-Orgues, 14 miles from Manosque, 15 miles from Banon , 20 miles from Simiane-la-Rotonde, 25 miles from Apt, 28 miles from Sisteron, 48 miles from Aix-en-Provence, 60 miles from Avignon