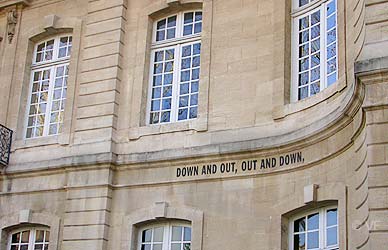 The Collection Lambert is a contemporary art museum, settled since the year 2000 in one of the most beautiful 18th mansion in Avignon : the Hôtel de Caumont. Yvon Lambert, a collector and famous art dealer from from Paris has lent in Avignon 350 artwork pieces, considering to make a permanent donation. He allowed to the city of Avignon to present in this beautiful building a contemporay art museum with artwork of international standing.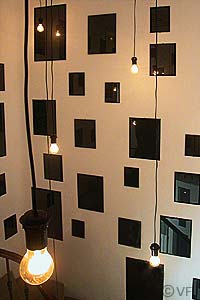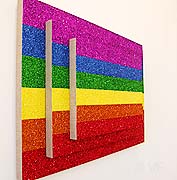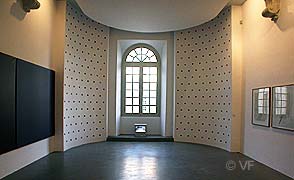 The whole Lambert colection holds now more than 1000 pieces, just a part of it is beeing exposed in the contemporary art museum. The artworks presented are regularly renewed several times per year in temporary and thematic exhibitions, allowing a coherent sens to the public.
Some artwork are conceived and created by renown artists for the museum Avignon holds now with the Collection Lambert a modern cultural side open to the 21st century Avec la collection Lambert, Avignon se dote d'un pôle culturel nouveau et vivant qui projette la cité des papes dans le 21ème siècle.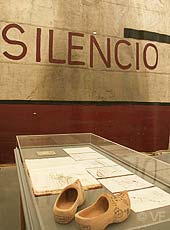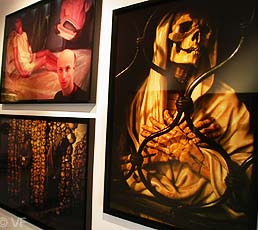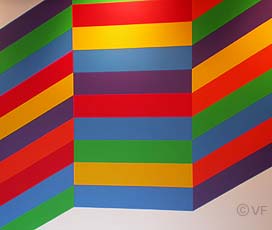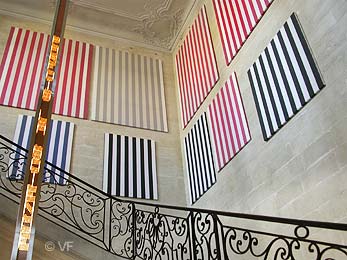 Very few discreet signs on the elegant classic frontage of the Hôtel de Caumont can give an idea of the content of the museum. Enter un the museum is going in an another dimension : contemporary art has taken up the building inside, the walls and the volumes, sublimating the harmonious architecture.
The merge between the exceptional place and the contemporary artworks is a great success.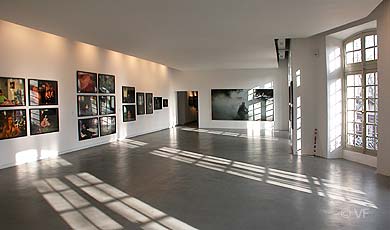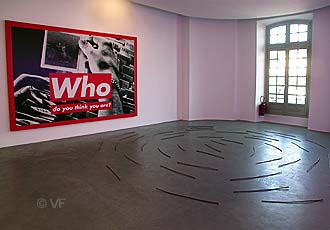 D uring the visit, artworks discovery questions the intellect, stimulates senses and emotions. Walking through the galleries, we discover the main trends of cotemporary art since the 60's : minimal art, conceptuamkl art, land art, photography of the 80's, paintings.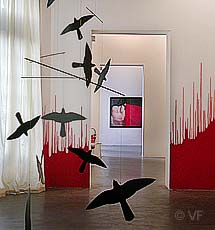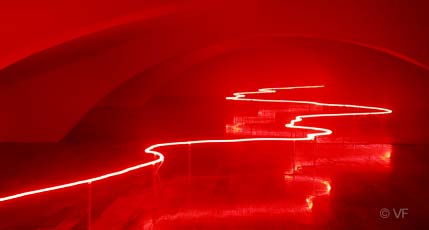 The artists present here in the museum have now an international renown : : Basquiat, Carl Andre, Christian Boltanski, Nan Goldin, Douglas Gordon, Anselm Kiefer, Brice Marden, Gordon Matta-Clark, Robert Ryman, Andres Serrano, Sol Lewitt, et bien d'autres.

Contact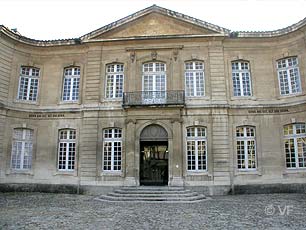 Collection Lambert
contemporary art museum in Avignon
website : www.collectionlambert.com
5, rue violette - 84000 Avignon
tel : +33 (0)490 165 620
Coming to the Collection Lambert in Avignon
GPS coordinates : N 43.945, E 4.80425