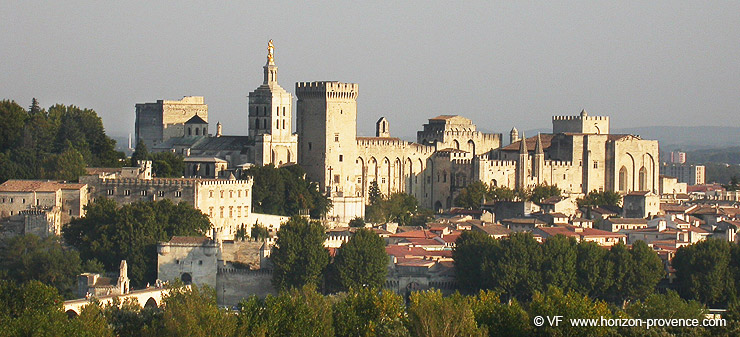 Jean Froissart was a poet and a chronicler, living during the Popes of Avignon times, he described the Palace of the Popes as "the most beautiful and strongest house in the world". The monument went through the test of time, the Palace of the Popes is now the greatest gothic palace of the world.
The wealth and the glitter of the pontifial court vanished a long time ago, but the palace still stays, superb fortress raising its impressive walls to the sky, imperturbable witness of the temporal and spiritual power of the Popes in the middle age.
From its 50 metres high tower, the Palace of the Popes crowns Avigno and its city walls, and give to the city its exceptional character. More than 650 000 visitors per year come to Avignon to visit the monument, it is one of the 10 most visited monument in France.