Jean Froissart was a poet and a chronicler, living during the Popes of Avignon times, he described the Palace of the Popes as "the most beautiful and strongest house in the world". The monument went through the test of time, the Palace of the Popes is now the greatest gothic palace of the world.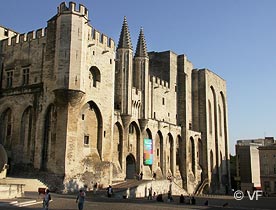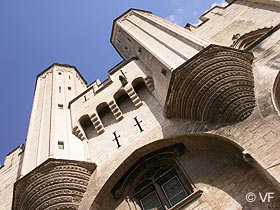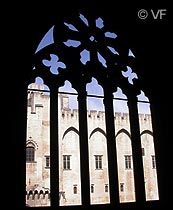 The wealth and the glitter of the pontifical court vanished a long time ago, but the palace still stays, superb fortress raising its impressive walls to the sky, imperturbable witness of the temporal and spiritual power of the Popes in the middle age.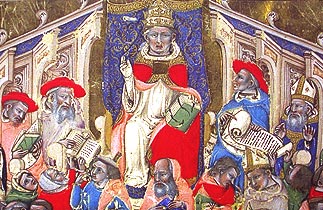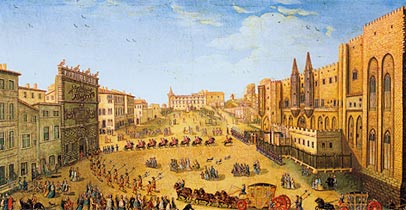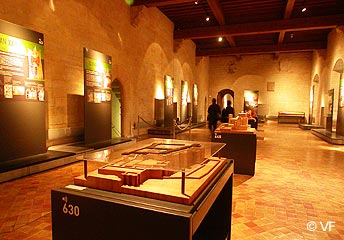 From its 50 metres high tower, the Palace of the Popes crowns Avignon and its city walls, and give to the city its exceptional character. More than 650 000 visitors per year come to Avignon to visit the monument, it is one of the 10 most visited monument in France.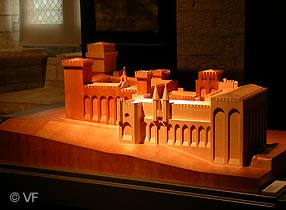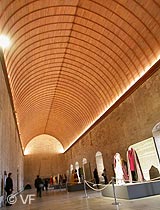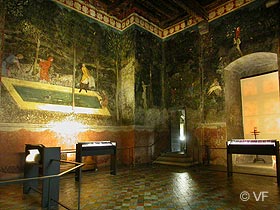 The visit of the palace of the Popes consists in wandering trough the lage halles and rooms of the Palais vieux, the Grand Tinel, the Consistoire, the private rooms of the pope and its magnificent fresco getting by miracle through centuries to us, in the Palais Neuf the great halls of the Grand Chapel and the Petite Audience with their ribbed vaults.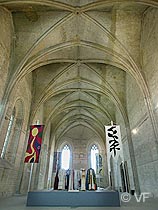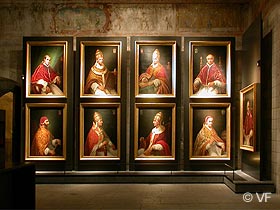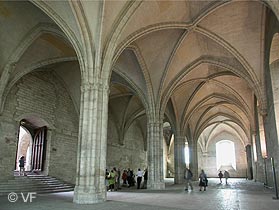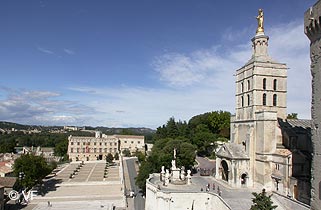 A little museum, the "Musée de l'Oeuvre" explains and makes more lively in the mind of the visitor the Palace of the Popes at the times of its splendour : "the most beautiful and strongest house in the world".
From the Terrace on the tower, the view reaches Avignon, the Petit Palais and above across the Rhone river by Villeneuve and the "Kingdom of France".
You'll find more information on the official web site of the Palace of the popes (see under).