The fame of the du vin de Châteauneuf du Pape wine of Chateauneuf du Pape is very old. The origin of the vineyard dates back to the middle ages when the popes resided in Avignon. The wine was served at the court of Louis XIV. The vineyard is strongly affected by the phylloxera epidemic in the late 19th century, it reconstructed the early 20th century, keeping track of quality, served by an exceptional terroir.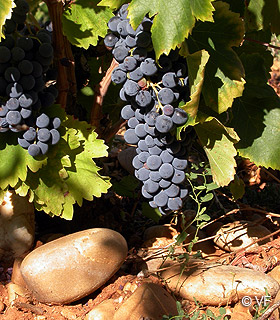 What is the secret of the wine of Chateauneuf du Pape, the most famous wines of the Cotes du Rhone ?
- B wine of Chateauneuf du Pape is a blend of thirteen varietals: Grenache, Syrah, Mourvedre, Cinsault, Muscardin, Counoise, Vaccarese, Picpoul, Terret Black, Clairette, Bourboulenc Roussane Picardon. Composition is the secret of the winemaker.

- B local and a unique situation: the basement of the large clay hill (320 hectares) is covered with large pebbles from the Rhone, they managed to retain the heat and sun during the day broadcast overnight in the soil.

- A tradition of excellence established by the winemakers of Chateauneuf precursors was established even before the AOC (1935). The pruduction must not exceed 35hl per hectare, the sorting of grapes is required before the harvest is done by hand.
The annual production is 13 million bottles, the vast majority of red wine and a little white wine (about 3%).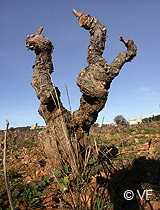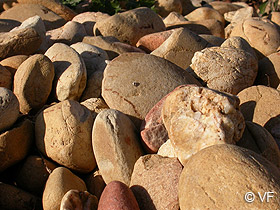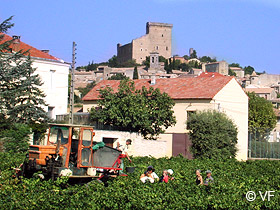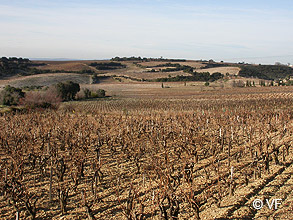 The taste of red wine from Chateauneuf du Pape is uncomparable: powerful, strong and generous, but still very balanced and deep in the mouth. It is a wine of character that aging exceptionally well.

Chateauneuf du Pape
Wine and terroir
Website of the Office of Tourism
Chateauneuf du Pape position GPS :
N 43°49'24'' - E 5° 18'29''