Gigondas evokes the best wines of the Cotes du Rhone, but it is also a small village of Vaucluse between Orange and Vaison-la-Romaine. The vineyards extend to the foot of the village, dominated by high hills and ridges of white lace Montmirail. This massive atop steep but relatively low is the extreme western advanced Alps.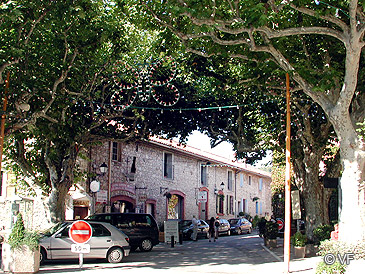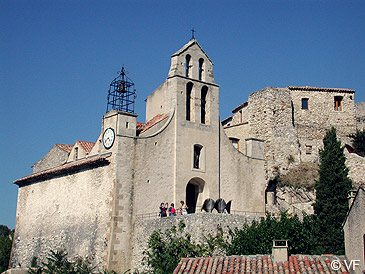 Gigondas was part of the Principality of Orange, and was annexed to France in 1731. There are significant remains of the ramparts and the castle of the village were badly damaged during the wars of religion. The terrible Huguenot leader Baron des Adrets besieged Gigondas in May 1563, he took the town after five days, after the inhabitants were away during the night. The parish church has a Romanesque foundation, it was renovated and enlarged in the 18th century.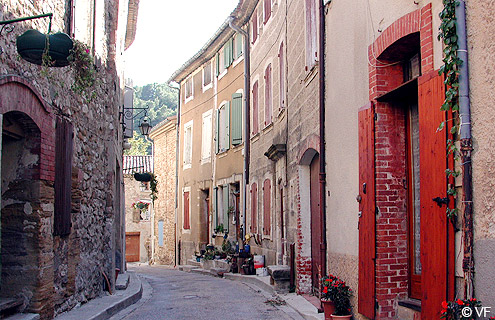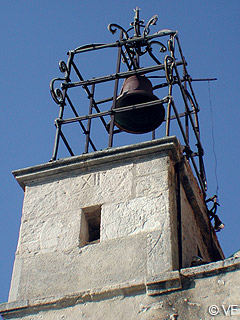 The "Dentelles de Montmirail" (Laces of Montmirai)l are a good place for walks and excursions, rewarding with magnificent views of the Rhone Valley and Mont Ventoux. A few hundred meters from Gigondas is the curious chapel of Saints Cosmas and Damian. The old Romanesque chapel was partly destroyed during the siege of Baron Adrets. It was shortened: the apse of the chapel became the nave. It has a beautiful view of the village.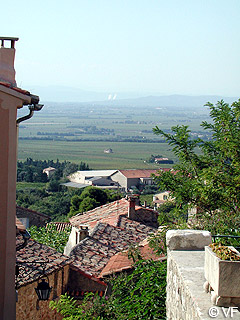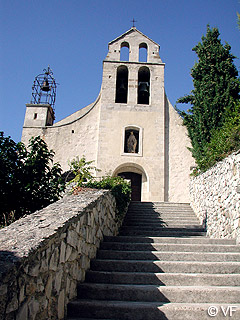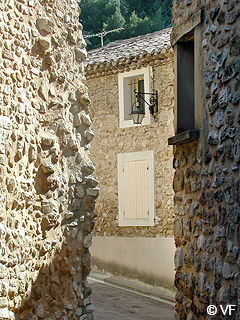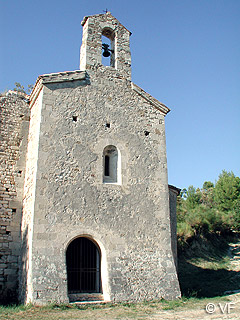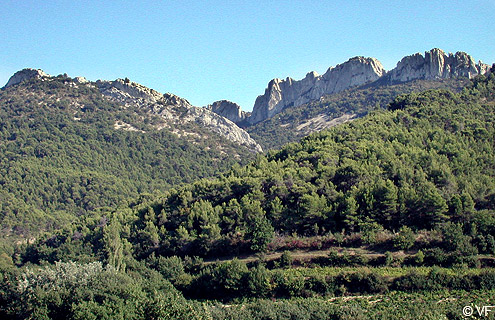 The name Gigondas comes from latin "Joconditas", which means "Nice, Merry." Although the Romans occupied the territory in ancient times, there is no mention of the culture of the vine until the Middle Ages in the territory of Gigondas. The renowned local date of the end of the 19th century under the leadership of winemaker Eugene Raspail. Gigondas wine is a vintage Cotes du Rhone, because of its quality received a separate designation in 1971. Gigondas as other Cotes du Rhone is a blend of Syrah, Mourvedre and Graining, whose proportions are specific to each grower. Gigondas is a generous red wine, well structured that goes well with game and cheese, which has a reputation for aging well.

Coming to Gigondas
location GPS N 44°09'45'' - E 5°00'35''
The village of Gigondas is located in the department of Vaucluse. Gigondas is a cru AOC.
Accommodation near Gigondas :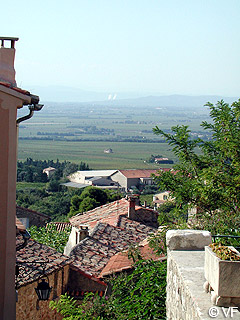 Selection de b&b near Gigondas on the portal of Provence B&B
web site of Gigondas tourist office : www.gigondas-dm.fr
Monuments et activitiess :
- Old town
- Feudal Castle
- Church of St. Catherine of Alexandria
- Chapel of St. Cosmas and Damian
- Saracen Tour
- Monastery Prébayon
- Spa "Montmirail"
- Wineries
- Dentelles de Montmirail, excursons mountain bike or on foot
- Votive Feast 1st weekend of September
- Festival of the Vine and Wine in June
- Race walking Crossing Dentelles in June
Gigondas Location : altitude 100 metres above see level, 570 inhabitants, 3 miles from Vacqueyras, 4 miles from Séguret, 6 miles from Beaumes-de-Venise, 10 miles from Vaison-la-Romaine, 17 miles from Orange, 18 miles from Chateauneuf-du-Pape,